The success rate for franchises is over 90%. That gives them one of the highest levels of achievement for any type of business—a convincing statistic for aspiring franchisees and a shot of confidence for franchisors.
As a franchise marketer, however, you still face unique challenges with the development and distribution of your marketing materials. No two franchisees are exactly the same. Each one has varying levels of participation and each has requirements exclusive to their local market. That's why it helps to have the best franchise management software in your marketing toolkit.
Here's what to look for and how to pick the right solution for your franchise.
Does Your Franchise Management Platform Promote Local Marketing Freedom?
When local marketers have the brand-approved marketing materials they need, they're entrusted to take control of their own marketing fate. They don't need to request materials for each new ad campaign or promotion. This gives them a sense of autonomy to generate their own success.
Of course, you don't want your franchisees going rogue, making up their own logos, designs, and marketing strategies. The best brand management software accounts for this by keeping every location on the same page with brand-approved assets and allowances governed by headquarters.
Take the case of a highly successful franchise like McDonald's. They have over 36,000 restaurants around the world while maintaining a corporate location in Chicago, IL. More than 90% of their restaurants in the U.S. are owned and operated by franchisees. When they're promoting Avengers characters in each Happy Meal for a specified time, they want the promotional signage and figurines at each store to be the same. There are times, however, when there's a need to localize based on price, language, etc. That's going to happen when you have over 36,000 locations.
Let's say you're visiting a McDonald's in Japan. It would not be unusual to find a shrimp patty instead of a Filet-O-Fish. You'll also notice seasonal favorites like Gracoro burgers, which is a hamburger patty made with macaroni, shrimp, and white sauce. They also serve rice cheese balls. By catering to the palates of their Japanese clientele, McDonald's is satisfying more customers where they need to.
Highlight the Success Stories
When you discover a local franchisee who's doing a great job with their marketing (playing by brand-approved marketing rules, showing initiative, succeeding), highlight their efforts and share their success with all the other locations. Be specific about what they did and how they did it. It will show what works for a local franchise, but it can also serve to inspire others to match their accomplishments.
Brand Compliance and Consistency
Brand compliance and consistency are key ingredients of franchise marketing, but they rely on a strong core marketing message. The best franchise management software helps to ensure this by organizing all the necessary marketing ingredients into one cloud-based location. This provides franchisees with the materials, instructions, and support they need to be successful.
Dunkin' Donuts is currently rebranding its stores as Dunkin' to modernize the franchise brand's experience for their customers. We spoke with a Dunkin' representative who shared their thoughts on the franchise's brand compliance and consistency during this transition period.
Will all the Dunkin' stores eventually move to this new NextGen format?
Consumers will continue to see more of our NextGen restaurant features become staples in their communities throughout 2019, including modern design characteristics, a cold beverage tap system, a faster drive-thru experience, and more. We're expecting to officially release the NextGen store design to our franchisees later this year for both new stores and remodels. As franchisees continue on a 10-year remodel cycle, it will take some time to complete a full system-wide transition. The being said, we're on a steady path to bringing our modernized design to our customers while maintaining the same spirit of the brand our guests know and love.
Are you concerned with brand consistency during this transition?
Maintaining brand consistency, while still incorporating recognizable and iconic brand elements that pay homage to our heritage, is very important to us. Beginning in January 2019 in the U.S., we began to use the new Dunkin' logo on our in-store packaging. Our new Dunkin' branding is also used in our brand's advertising, website, and social channels. As for restaurant signage in the U.S., the updated logo will appear gradually as new stores are built and others are remodeled in our NextGen store image. Our brand colors, pink and orange, as well as our iconic font, are strong visual equity and elements that are uniquely Dunkin' and a piece of our heritage will continue to embrace.
Can a franchise "localize" their restaurant with something that's relevant to their region?
Dunkin' offers existing and new franchisees expansive opportunities in dozens of markets east and west of the Mississippi River. In an effort to keep the brand fresh and competitive, we offer a flexible range of store concepts for any real estate format including free-standing restaurants, end caps, in-line sites, gas and convenience, travel plazas, and universities, as well as other retail environments. With our new NextGen store design, we are taking the opportunity to evolve and localize our "America Runs on Dunkin'" tagline. For example, "Quincy Runs on Dunkin'" is proudly displayed in our first Next Gen location in Quincy, Massachusetts.
Brand compliance and consistency has its benefits. Research shows if you want to increase your revenue by almost 25%, get consistent with your brand. Most businesses have brand compliance guidelines, but only about a quarter of them have formal rules they enforce. With franchise management software, you control the marketing materials for your entire company and ensure they maintain their brand identity throughout the entire organization. That's a recipe for success for your business.
Multichannel Marketing
Franchise marketers need their franchisees to fall in line when it comes to their marketing materials. Consistency is key across all channels. For example, in-store point-of-sale displays and direct mail campaigns need to work side by side with email and social campaigns. Your marketing materials have to influence your customers at every touchpoint. That's why you need the best franchise management software that's multichannel and scalable to meet your ever-changing marketing goals.
Let's go back to the Dunkin' example. The brand issued new in-store packaging, but they also matched that look with consistency across all their marketing channels. So a Dunkin' customer gets the same message and appearance everywhere, including Dunkin's advertising, website, and social channels. their DD app, plus their interior and exterior restaurant signage. That's multichannel marketing.
Shorter Production Times
If you spend a lot of time searching through your email inbox and your computer's file folders trying to locate images, correspondence, attachments, etc., consider an alternative to this time-wasting (and aggravating) chore. The best franchise management software allows you to streamline the process to a few clicks.
Digital asset management software provides a single, secure location for your marketing collateral. Here you can store all your digital assets in a convenient, easily searchable location. One thing to bear in mind here. You could select a cookie-cutter DAM system, but that would be like buying golf clubs off the shelf. You can play the game with them, but they probably won't fit you properly. Which means your game will suffer as a result. BlueSky ETO makes the best brand management software for your particular needs. As our name proclaims, we engineer our software to order. Get the brand management software that works best for your needs, not someone else's. You can demo our software for free to see for yourself.
You can also speed up the production process. Franchises ordinarily spend a lot of time dealing with their franchisees' marketing needs, taking requests for materials and slowing down their workflow as a result. Why allow your local marketers to contact you for their individual marketing needs when you can provide an easy-to-use, web-accessible location for all your brand-approved marketing materials? This process empowers local marketers.
For example, when a franchisee needs a point-of-sale display for their location or any other type of marketing asset, they have a place to turn any time they want. They don't have to put in a request with a national marketing manager or the marketing department's graphic designer. This speeds up the production process for the entire franchise and designers can focus on more pressing activities.
Reduced Waste
You spend a lot of time preparing your marketing materials for your franchise. Did you know they may go to waste if they don't fit the dimensions of a franchisee's local space? Not all locations are the same, so it stands to reason that each one has different needs. Keep your marketing materials out of their circular files by letting your local franchisees select the marketing materials that fit their individual requirements.
Again, when you turn to the best brand management software as a solution, local marketers can select the marketing materials that work best for their location. This beats sending the same materials to each location without knowing for sure if it fits their specific needs. Let's say you're rolling out a new marketing campaign with in-store signage and packaging.
The waste occurs when the materials you sent get tossed out. Plus you spent money sending product that wasn't necessary. The franchisees can take care of this ordering process on their own using a digital print-on-demand solution. They know what fits their location. Allow them to pick and choose from a collection of authorized materials and you'll greatly reduce the waste within your organization.
Integration: Know Your APIs
The best franchise management software features APIs (Application Programming Interfaces) that allow for data communication across different software systems. This facilitates clean data input and clear, measurable results. When you have duplicate contacts (aka dupes) in your database, it's going to somehow alter your marketing strategy. The same goes for data that's entered incorrectly, any type of broken code, or bad formatting.
Your brand management software should provide clean data and clear, measurable results. It should also blend with your current print providers and production practices. If you're looking for a print vendor, MSP can help you keep your data in order so you can achieve your marketing goals. MSP has the experience, technology, and know how to help you with direct mail, automation, and personalization—all with the best customer service support system.
Software Scalability
The more you succeed, the more data you'll have. It sounds good until you realize your brand management software isn't properly equipped. It can't handle your new workload. Don't panic—there's good news. The best franchise management software adapts and grows with you as your business grows. So you can easily add new locations and users to your franchiser marketing system without any worry. Plus, you can create various permission levels for different users. After all, no two users are exactly the same. No matter how much your business grows, you need the best franchise management software to grow along with you.
Automation assists in your scalability efforts, too. You can create your next marketing campaign with triggered events. As you build your number of customers and followers, you can automate your direct mail, SMS, email, and social channels.
Reporting Capabilities
The best franchise management software provides comprehensive reporting capabilities that are simple to create, customize, and analyze. Your marketing data's telling you a brand story—if you're listening.
You can create and share reports on the marketing insights that actually affect your business. Do you know the user engagement numbers for your direct mail campaigns? What about your e-commerce sales figures? How many digital asset searches did you have last month? The list goes on. The key is easy access. You want reports that are easy to produce. At the same time, you need to learn something from the information. The more you learn, the better you can apply those details to your next marketing steps.
Let's dig a bit deeper into the specific types of reports you'll find useful.
Track your sales by the name of the product, how many units you sold, or the total dollar amount of the sale.
Look at your categories and find out what's popular, from first to worst.
Receive a notification when abandoned products appear in your website's e-commerce shopping cart. Additionally, a triggered message can offer customers a discount (or another incentive) to complete the purchase.
Receive a notification when your inventory is low.
A top-customer report will allow you to create offers specifically for their needs.
BlueSky ETO offers the best franchise management software with robust reporting features.
Improve ROI with the Best Franchise Management Software
So what's the ultimate goal of buying the best franchise management software? An improved return on your investment. There isn't a specific ROI guarantee, but it will put you in an ideal position to create a successful marketing strategy. Pick the best franchise management software. With BlueSky ETO, every solution we offer is custom built for your organization. Schedule a free consultation today.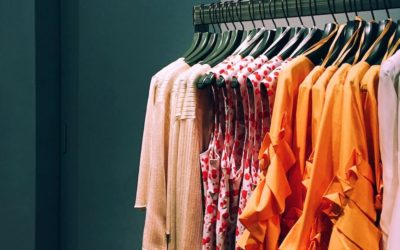 How do you sell a state of mind? Every day, luxury marketing experts ask themselves this question. While they may be stocking sports cars or skincare, what they're really selling is a lifestyle—and plenty of us are buying in. Affluent consumers comprise 20% of U.S....
Summary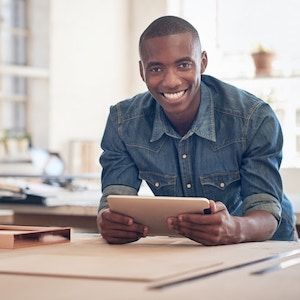 Article Name
How to Pick the Best Franchise Management Software
Description
As a franchise marketer, you still face unique challenges with the development and distribution of your marketing materials. No two franchisees are exactly the same. Each one has varying levels of participation and each has requirements exclusive to their local market.
Author
Publisher Name
Publisher Logo