Brand Management Software and Automated Marketing Campaigns
Brand Management Solutions. Engineered to Order.
BlueSky ETO develops Brand Management Software to increase marketing effectiveness and productivity. Maintain brand compliance and empower your local marketers to develop creative within brand standards.
Watch the video below for a brief introduction to BlueSky ETO, then check-out our Case Studies and watch more detailed video highlights of the industries and organizations we have helped.
Built for distributed brands and franchises with local marketing needs. Local partners customize marketing materials within brand guidelines and have access to asset libraries and other marketing resources .
Any ongoing or repeating communication may be automated and distributed using print, email, SMS or social channels, with detailed reporting and tracking capabilities. Perfect for heavily versioned multi-touch campaigns with many variable elements.
Our Digital Asset Management software integrates seamlessly with our Brand Marketing Centers and our Automated Marketing Production solutions. We specialize in helping marketing departments organize their marketing assets and make them easily available to users in the field. Our core offering is a cloud-based, web-accessible solution with customizable interfaces and storage options.
Recent Blog Posts from BlueSky ETO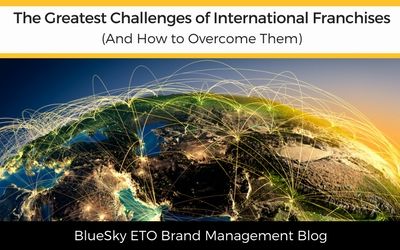 Christmas looks a lot different in Japan than it does in the U.S.— and you'll find the biggest difference right at the center of the dinner table. Where American families carve their turkey, Japanese families proudly showcase a giant bucket of Kentucky Fried Chicken....