Location, location, location. You may have heard this phrase from a realtor emphasizing the value of a house or building based on its whereabouts. But did you know it can also apply to your brand's marketing strategy? Geo-targeted marketing, aka location-based marketing, is an advertising approach that's geared towards a specific group of people based on their location. The basic premise of this type of marketing plan is that the more relevant an ad is to a consumer, the more likely they are to become a customer. So, by using geo-targeted marketing, you can find customers based on their location. Then you deliver messages to them via SMS, email, in-app notifications, and/or display ads when they're physically close to your business.
Let's look at geo-targeted marketing more in-depth and discover some ways it can help your brand.
Geo-Targeted Marketing: Speak to Your Customers on Mobile
Geo-targeted marketing is a pretty simple philosophy, but it's also a very effective one. It begins (but doesn't end) with mobile marketing, specifically on smartphones. There are more than 275-million smartphone users in the U.S. alone, and that number is increasing. People spend almost four hours per day, on average, using their electronic devices. So it only stands to reason that marketers will use any and all methods available to speak to them there.
In a report by local media authority BIA Advisory Services, marketing execs will likely spend over $35 million in 2021 and close to $39 million the following year on location-based marketing. They're committed to it because they're seeing results. About 90% say their localized marketing efforts resulted in an expanded customer base, more engagement, and increased sales.
How Does Geo-Targeted Marketing Work?
So it sounds good in theory, but how does it work? Geo-targeted marketing depends on smartphones with access to rich internet features. GPS (global positioning system) technology enables location-based marketing services to identify the locations of mobile devices and businesses. Then the tech triggers a notification or action. It "pushes" a message to them when someone enters or exits a predefined geolocation or geo-fenced location. This is a dynamically generated, virtual perimeter for a real-world geographic area.
In other words, if you're determining someone's location through the GPS coordinates of their mobile device, you're using location-based marketing. But what happens when you need to define a location within a building where a GPS signal can't reach a mobile device to determine a user's location? In this case, you'd use something called beacon technology. This is one of the latest advancements in location-based marketing. Beacons are small, wireless transmitters that use Bluetooth to send signals to smart devices. Popular retail brands like Walmart and Target use this tech to deliver personalized shopping experiences without collecting or storing any personal information from shoppers. Which leads us to our next nugget. Privacy.
Are There Privacy Issues with Geo-Targeted Marketing?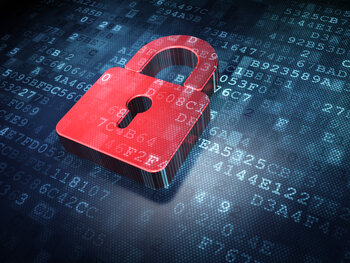 This is where things get tricky. You might imagine that sending marketing messages to people who don't ask for them might be construed as illegal, or creepy at the very least, especially with new privacy regulations like GDPR and CCPA in effect. As we know, the geodata from people's mobile devices triggers geo-targeted marketing campaigns. But this data is becoming increasingly difficult to gather. It limits data tracking and collection to a certain extent and it also allows consumers to opt-out of tracking if they wish.
As a result, consumers have more ownership and control over who gets access to their personal information. Furthermore, the manufacturers of these mobile devices like Apple and Google are also giving their customers more power by installing new privacy controls (eg. sharing their location data).
Location-Based Marketing: Consumers Like Personalization
So where does that leave you, the marketer? Is push marketing on its way out? No, because people like the hyper-personalization it delivers. Almost 60% of U.S. smartphone users are OK with apps tracking their location. Just don't make personalized marketing strategy mistakes. Consumers don't want to lose control of their data. But push marketing's state of uncertainty does open the door for more pull marketing tactics like "near me" searches. This is where consumers are actively searching for specific types of businesses, products, and services. More than 80% of consumers have done this type of search and about 90% of them have called or visited one of the resulting locations within one day. The lesson here is to make sure you optimize your business for pull marketing by:
Localizing your store searches. Make sure your local store's name, address, phone number, opening hours, website, and zip code are accurate and up-to-date across all directories.
Marketing your reviews. According to a Spiegel Research Center study, marketing your reviews can increase conversion rates by as much as 270%.
You don't have to pick one or the other, though. Push and pull marketing tactics can peacefully co-exist within a geo-targeted marketing strategy. To create demand, customers need a push. These are people who don't know about your business or they're not aware of the product or service you're offering. Then to fulfill that demand, they need a pull or call to action—which is best suited for consumers who are further along in the buyer's journey.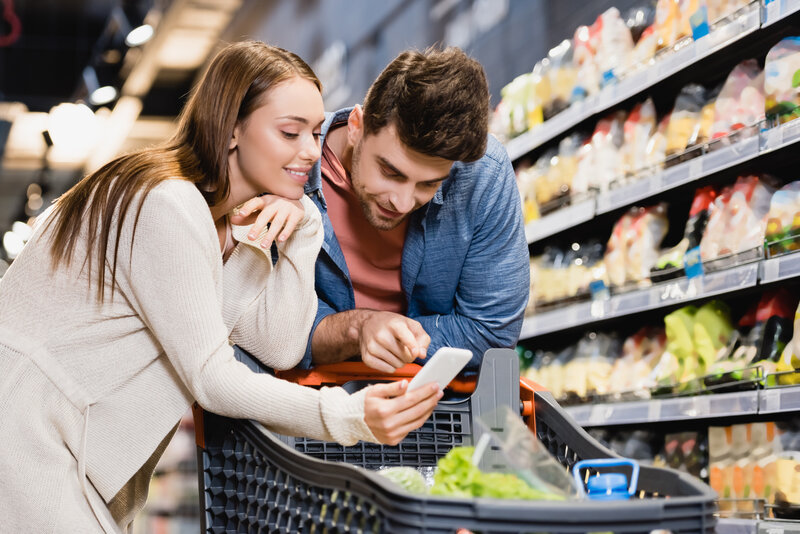 Geo-Targeted Marketing Success Stories
Statistics are helpful, but success stories provide real-world examples of how brands are using geo-targeted marketing to attract new customers and increase sales. Let's look at a few.
Whole Foods Uses Geofences to Attract New Shoppers
Supermarket chain Whole Foods placed geofences around some of their stores. They targeted ads and special offers to mobile users who happened to pass by one of the locations. Additionally, they used geo-conquesting tools. This involves placing geofences close to competitors' stores with the goal of convincing them to consider a better deal at Whole Foods. The result? Whole Foods achieved an almost 4.7% post-click conversion rate, which is over 3x the national average.
GasBuddy Informs with Crowdsourced Data
GasBuddy is a popular app (and website) that helps people find the cheapest, real-time fuel prices at over 140,000 gas stations in the U.S., Canada, and Australia. So whether you're roaming around your neighborhood or on a cross-country trip, the app alerts you to the best places to find gas based on crowdsourced data. Once users share their location and report how much gas prices are, they have access to other users' information on better deals.
Sephora Wields Beacons and AR for the Ultimate Customer Experience
Beauty product retailer Sephora uses a combination of beacon tech and augmented reality (AR) via their mobile app. When shoppers with the brand's Top Makeup and Skincare app enter one of their stores, it prompts them into an "in-store" mode. This allows for quick and seamless access to product ratings, reviews, the consumer's past purchases and wish lists, plus their digital loyalty card, and more.
Spotify Turns to Co-Branded Location-Based Marketing
With no physical stores to augment its marketing strategy, Spotify doesn't seem like a very good candidate for geo-targeted marketing. But its co-branded, location-based marketing efforts proved to be a great way to drive engagement and build customer loyalty. The streaming music giant partnered with Starbucks to provide custom playlists for patrons, depending on what they were listening to while at a Starbucks location. Spotify also joined forces with Placed/Foursquare on a campaign to promote Baskin-Robbins ice cream via location-based Spotify ads. As a result, the listeners who heard the ads on Spotify visited Baskin-Robbins stores close to a half-million times.
Geo-Targeted Marketing: It's More Than Mobile
On the surface, it may seem that your geo-targeted marketing options are limited to people's mobile devices, but that's not the only channel you can target. In fact, there are developing distribution channels like Connected TV, Digital Out-of-Home Advertising, plus Voice and Automotive Marketing that are bringing more personalized, relevant content to consumers everywhere they access media.
Connected TV
Connected TV is a digital marketing channel, too, so why not treat it as such when you're creating your marketing strategy? About half of the marketers surveyed are already doing so. You can use geo-targeted marketing to select cities, states, zip codes, and designated market areas (DMAs). Additionally, you can apply consumer data like demographics and interests to target a specific location-based audience. Lexus used Connected TV to capitalize on two consumer behavior shifts caused by COVID-19. With mass-transit systems in flux—and more people watching streaming TV services—Lexus targeted first-time car buyers via Roku and other smart TV services. The campaign created increased awareness of the Lexus brand, almost 90% lower cost per delivered traffic and 52% lower cost per high-value action.
Digital Out-of-Home Advertising
Some marketers consider digital out-of-home (DOOH) advertising to be the best kind of location-based marketing because they have more control over their brand. Plus it delivers results. Almost half of US consumers used a search engine after seeing a DOOH ad. These are the digital messages you see on billboards, in subway stations and bus stops, and on top of taxi cabs. Some of them even take their creativity to a new level with augmented reality (AR) to attract and engage consumers. DOOH advertising is data-driven. With location data streams, brands can deliver hyper-targeted advertising content to a hyper-targeted market. Using geolocation data, marketers can then gather information and update digital billboards and outdoor media displays in real-time. Then they can customize the content based on the weather and traffic conditions, the time of day, and other factors.
Voice Marketing
With voice-activated smart devices like Alexa, Siri, and Google Assistant becoming more a part of our everyday activities, voice search is on the rise. In fact, over 70% of consumers would rather search by voice instead of typing their request. So marketers are using the opportunity to speak through these devices to reach their targeted audiences.
Automotive Marketing
Automotive marketers were some of the first to use location-based marketing tactics and they're thriving with the available tech today. Here's one example. Waze, a GPS navigation software app, partnered with McDonald's to promote their "2 for $5 McRib" offer. They geofenced approximately 300 billboard ads in Southern California. As drivers were passing through these designated areas, they were also shown ads via "zero-speed takeover" (they only appeared when the vehicle was stopped). The ads also featured directions to the closest McDs. As a result, McDonald's received about six-million impressions and over 8,000 "navigations" to nearby restaurants.
Direct Mail Marketing
If you've ever moved into a new neighborhood, you've likely received some type of direct mail welcoming you to the area with a product or service tailored just for you. Businesses in a variety of industries have created successful local campaigns built around this type of personalization. Now, geo-targeted marketing allows you to deliver automated direct mail campaigns in a whole new way. For example, rather than sending a prospective customer a mailer announcing your brand with a map to their nearest store or office, you can target their precise address with door-to-door directions. This builds a strong sense of community. It not only adds a new level of convenience for the consumer but also demonstrates that you're going the extra mile. Immediately, the recipient feels like you've taken the time to personalize the mailer (and directions) just for them.
BlueSky ETO's Brand Management Solutions
Geo-targeted marketing is one of the many ways you can elevate your brand to a new level of success. It's part of the evolution of brand management, where the most successful brands adapt to the changing times to not only survive but also thrive. In addition to implementing location-based marketing techniques like the ones listed above, it's important to manage your brand's marketing solutions.
At BlueSky ETO, we build our brand management software around your business goals. We create brand marketing centers with digital asset management, automated marketing campaigns, digital handwriting campaigns, web-to-print solutions, and more. We've designed powerful solutions for some of the world's biggest brands in a variety of industries, and we can do the same for your brand—as a direct client or via an agency partner. For a free brand consultation, contact a BlueSky ETO representative today to talk about how we can create a solution for your success story.
Financial services marketing has traditionally been a somewhat bland business offering—at least as far as consumers are concerned. But that's exactly why modern-day marketing tactics have had to adapt—to meet people's ever-changing needs. Fintech answers that call in...