When you're marketing for hospitality and tourism, your goal is to create a foundation of loyal, satisfied customers. Of course, that's easier said than done. You have to know what your patrons need before they do. That means placing a priority on customer experience with the programs and strategies that surround it—including a brand management platform that organizes all your marketing efforts in a consistent and strategic manner. We've outlined seven steps that you can implement to serve as a roadmap for your brand's success.
1. Optimize the Customer Experience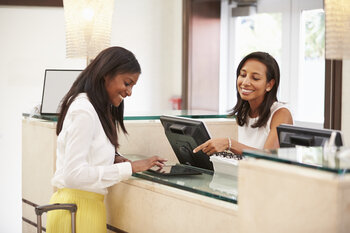 One of the best ways to improve your marketing for hospitality and tourism is to optimize your customer experience (CX). There are many ways to accomplish this. Some involve using plain old common sense manners with how you treat your guests. But the primary ingredient in any effective CX strategy is to make your patrons feel special. (That's why targeting and personalization are so important in modern-day marketing plans. More on those in a moment.)
The modern technological advancements you provide to your customers and the ease with which they can communicate with you are both essential to how well your business performs. Let's look at a few examples:
Provide Instant Answers with Website Chatbots
You know those pop-up chat programs you see hovering at the bottom right corner of many websites? Their popularity is growing (by more than 90%) as brands find ways to appease their customers with two primary issues:
Getting a quick answer to an urgent matter.
Resolving a complaint or answering a question.
A Facebook study (via Sprout Social) revealed that more than 50% of people would rather type a message to a robot than speak on the phone to a living, breathing customer service rep. Also, over 50% of people are more likely to buy from businesses that offer this convenience. With that in mind, a chatbot is an obvious solution. A 24/7 chatbot helps your customers solve common problems and/or answer frequently asked questions quickly and easily—provided you've programmed it with the right questions and answers. It also serves as a buffer to filter customer inquiries before they reach an agent.
Optimize Your Brand for Voice Search
About 27% of internet users are accessing voice search on mobile, according to Google. Plus, smart speaker sales have surpassed $15 billion as people increasingly turn to voice-activated assistants like Alexa and Siri to answer their questions and solve their problems. You can take advantage of these trends by optimizing your brand's website for voice search. There are four simple SEO strategies to pay particular attention to:
Use structured data (aka schema markup). This microdata helps search engines organize, classify, and even enhance your content. It'll give you an edge over your competitors if you do it right.
Claim your Google "My Business" listing. Voice search is often hyper-local. Optimize for local keywords and make sure your brand's vitals (name, address, phone number) are in order.
Be sure your website is optimized for mobile. Do we really need to say this anymore? More people are using mobile than desktop, so get with the times.
Create blog posts that answer FAQs. People speak differently than they type, especially when it comes to keywords of interest. Create content based on frequently spoken queries.
Entice Visits with Virtual Reality Experiences
Virtual reality should be a staple strategy when you're marketing for hospitality and tourism. Your customers, unlike many industries, are looking for experiences, not products, per se. This gives you a perfect opportunity to provide a sampling of what they can expect. Consider starting with virtual tours and travel experiences. You don't need an award-winning production to show your visitors what they can expect. For example, Holiday Inn Express Adelaide City Centre produced a simple tour where viewers can watch guests performing typical activities like checking in, visiting the cocktail lounge, or working in the on-site conference room. If you're promoting an entire city, you can produce a visual mini-tour that features the must-see attractions and primary tourist destinations.
2. Apply Personalization to Give Your Customers What They Want
There are plenty of impressive statistics when it comes to personalized marketing. In fact, about 90% of U.S. marketers say they notice marked improvements when they personalized their campaigns. To say the numbers are encouraging is an understatement.
Personalization allows you to give your customers what they want. You can create better, more focused content. Plus, you "humanize" your business in the process. No matter what industry you're in, personalization works. But when you're marketing for hospitality and tourism, it's particularly effective. In fact, your guests not only expect a personal treatment, they demand it. Almost 75% of consumers say they'll only respond to offers that are relevant to their interests.
Sadly, many hospitality marketers admit they don't do a good enough job of using their data to educate and cross-sell to their customers. Some don't do any personalization at all. Those are startling facts considering the rewards. But you can solve the personalization problem when you're marketing for hospitality and tourism. Here are a few examples.
Virgin Hotels Chicago: Creating Exceptional Experiences
You've probably heard about people "unplugging" when they go on vacation. Yeah, well that's kind of a myth. Almost half of all recreational travelers use their smartphones to stay in touch with friends and family and find out what's happening in and around their destination of choice. Virgin Hotels Chicago created a mobile app named Lucy that allows guests to do things like stream their favorite content on hotel TVs, adjust the temperature in their room and even make dinner reservations off-site, to name a few. They also offer a unique program called "The Know" that caters to each guest's personal preferences.
Delta Airlines 'Brings Humanity Back to Flying'
Delta Airlines equips its flight attendants with a handheld device called a Guest Service Tool which allows them to learn more about their passengers. For instance, they can identify frequent flyers and travelers with special needs, information that has been provided by each passenger. The goal is to "bring humanity back to flying,"  according to Allison Ausband, Delta's Senior VP of In-Flight Service. She continued:
"We'll continue to enhance the device and Guest Service Tool to take advantage of customer-provided data to further personalize the onboard experience. Eventually, flight attendants will be able to deliver food and beverage options that meet customer preferences and better identify those customers who may have had a previous disruption in their travel, all in an effort to deepen engagement with those who fly with us."
Expedia Uses Personalization to Drive Social Engagement
Online travel brand Expedia launched its "Travel Yourself Interesting" campaign in an effort to boost its social media numbers. Facebook followers could create a unique infographic with information from their own travel experiences like total miles traveled and the number of countries visited. The campaign was a huge success, with over 15,000 people from eight countries creating travel profiles.
Deliver Authenticity at Every Touchpoint
Personalization is important, but what do consumers like most about brands? The authenticity that a personal touch delivers. Research shows that people prefer doing business with brands that provide a personalized experience at every touchpoint. They want to feel special from start to finish. And they're even willing to change brands to get it. When you establish an emotional connection with your customers, their loyalty—and your sales—increases. Never underestimate the value of personalized marketing to show your customers how much you value their business.
3. Customer Data Maximizes Your Marketing Opportunities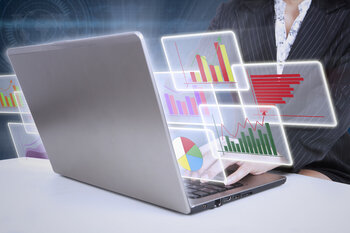 There are different types of data. The data you ask for and collect from your customers. The data you collect via social media, surveys, etc. (aka third-party). And the data your customers intentionally share with you. You should use all of it and make it accessible to teams within your organization via a CRM program. This way your brand can quickly identify marketing opportunities and improve its decision-making.
Like many industries, marketing for hospitality and tourism relies on loads of data. In an effort to provide the personalized service we just spoke of, marketers need to know their customers and their habits. Data furnishes that information with metrics like:
Total number of guests
Duration of stay
Type of property
How the reservation was made
Repeat customer (or a new one)
Data-driven marketing tools maximize your success with the information you collect from your customers via outlets such as forms, polls, and surveys—plus analytics, research, and/or any other previous interactions you've had with them. When you have an updated, information-rich record of your customer's data, you're in a good position to retain your current customers and add new ones, too.
Marketing for Hospitality and Tourism: 3 Questions to Ask Your Brand
When you're marketing for hospitality and tourism, there are a few questions you should ask yourself:
Which demographics are growing (still making reservations) vs. those that might be decreasing?
Which market segments are on the rise vs. which ones are taking longer to make a return visit?
Do you have any relevant geographical data that might be beneficial?
Here's an example. Look at your website's click-through rates. Then identify which CTAs are clicked most often vs. which ones aren't? How many different pages are people accessing on each visit? Which pages do people typically exit your site from? Once you have information about your customers' behaviors, you can pivot and adjust your marketing efforts to match them—thus maximizing your opportunities to reach new customers. This is crucial to any successful marketing campaign.
4. Develop a Localization Strategy
When you're marketing for hospitality and tourism, you can't ignore the importance of your distributed teams. Brands with a national or international presence must work hand-in-hand with local marketers to achieve the highest levels of adaptation in their marketing efforts while remaining consistent with the messaging. The phrase "localized marketing" is often associated with small businesses looking to attract local patrons. But it's more than that.
Many national and international brands have local marketing needs, too. They have to adapt their products or content to appeal to a specific location or market. Here's an example.
Airbnb's Localization Strategy
Airbnb is a global hospitality brand that relies heavily on its localization strategy. In fact, the home-sharing service even has a localization team to assist with their marketing efforts. Here are a few of their localized adjustments.
Airbnb listings are displayed in the host property's local language, but there's an optional translate button if the user wants to convert the verbiage to their own language.
When a U.S. consumer signs up for an account, they have the option of using their Facebook or Google information to join and sign in. In China, however, Weibo and WeChat are more popular options. Thus, by instituting this localized change, social sign-ins produced a 700% increase in Chinese travelers in one year.
Rather than only accepting U.S. currency, Airbnb adapted and now guests can book a reservation with 32 different currencies. Furthermore, Airbnb pays hosts in 65 different currencies.
Localized marketing for businesses means taking a highly targeted approach with your prospective customers by focusing on a smaller, more geographically defined community of patrons. Almost one-third of all mobile web searches pertain to location. Take advantage of this valuable traffic by catering to their needs. Combine the data you already have with the thoughtful predictions you can make from your previous marketing efforts. Together, you'll have a local marketing plan that works for your brand.
5. Combine Digital and Direct Mail Marketing for Hospitality and Tourism
Modern-day marketing for hospitality and tourism is competitive and oftentimes unpredictable. For example, the U.S. hotel industry makes more than $185 billion in reservations each year, and that number is increasing. But hotel guests expect more for their money than they used to, and if you don't give them what they're looking for, they'll find it with another brand. The same applies to any type of hospitality brand. That's what makes the industry so competitive. But you can get an advantage over your competitors by adopting a multichannel marketing strategy. This approach produces at least a 25% higher response rate over single-channel strategies.
Multichannel vs. Omnichannel Marketing
Before you can create a multichannel (or omnichannel marketing) strategy, you need to know the difference between the two. Multichannel marketing, as its name suggests, uses a variety of marketing channels to communicate your message. With omnichannel marketing, on the other hand, those channels work together in unison. Let's look at a hotel marketing example.
Let's use Disney to demonstrate how omnichannel marketing works. When someone plans a trip to the "Happiest Place on Earth" from Disney.com, they're getting an equal experience on mobile as well as desktop. That's a great omnichannel start. Once they've booked their trip, however, the coordinated experience only gets better. Travelers receive access to the "My Disney Experience" mobile app where they can plan their entire trip, including hotel reservations. Then, once they're at the park, Disney provides Magic Bands that allow visitors to access their hotel room, order food, and even collect photos taken with Disney characters. The key is that no matter what channel of communication a visitor is using, there's a seamless transition among them. What happens on one reflects on the others. So, when you order food in the park with your Magic Band, it shows up in your "My Disney Experience" app.
Your customers expect you to use a multichannel or omnichannel marketing approach. Anything less would be a disservice because almost all consumers surveyed said they use multiple marketing channels on any given day. They want their smartphone to coordinate with their laptop. Plus, they want any marketing materials you send to them—like a printed direct mail campaign—to work alongside all your other digital marketing channels.
6. Remarketing and Retargeting: They're Not the Same Thing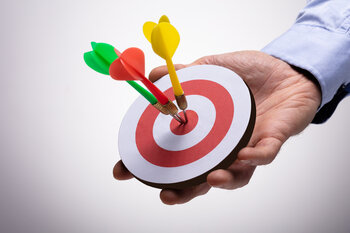 Let's talk about repetition in marketing for a moment. You've probably heard about the Rule of Seven. In advertising circles, it means a typical buyer needs to see your marketing message seven times before they act on it. From this philosophy emerged remarketing—the act of marketing to the same prospect multiple times. It's usually associated with email campaigns, but it actually applies to any type of marketing campaign. Retargeting, on the other hand, involves targeting PPC and online display ads to the same audience over and over again.
So they're similar—yet different. But whatever way you want to explain them, both remarketing and retargeting are effective strategies when it comes to marketing for hospitality and tourism. Let's take a closer look, starting with remarketing.
Marketing for Hospitality and Tourism: Remarketing
Remarketing is an umbrella term for all the different ways you can follow up with consumers in your marketing strategy. As we mentioned, it's often been used to describe those times you re-engage consumers via email. That could involve anything from abandoned shopping cart follow-up messages to upselling and cross-selling campaign letters. But remember, remarketing could apply to any marketing channel—from billboard displays to telemarketing calls to social media posts.
Let's say you pass a Starbucks every day on your walk to the office. There's a sandwich board out front with several of their latest seasonal beverages pictured. Every time you pass that sandwich board, technically, you're on the receiving end of a remarketing campaign. Starbucks hopes that eventually, you will succumb to that Salted Caramel Cream Cold Brew.
Marketing for Hospitality and Tourism: Retargeting
How important is retargeting? Well, for starters, about 98% of website traffic doesn't convert. We know, it's a sad but true fact. But that's why we have retargeting. Retargeting steers an audience based on their Google (or other) searches or inquiries via your website. Here's a simple example. If you wanted to target people searching for the term "Downtown Seattle hotels," you could serve display ads to anyone that recently searched for this term.
Retargeting is a bit more complex than that, however. Let's look at seven different types:
Search. People scour the web via a search engine or your website.
Website. Someone completes an action or views specific content.
SEO/SEM. A consumer arrives at your website via an SEO or SEM ad.
Email. Someone from your mailing list opens an e-newsletter.
Contextual. Someone browses your content.
Engagement. A website visitor takes a specific action.
Social. Someone shares your content via a social media platform.
Rethinking Retargeting: What You Really Need to Know
Seven different types of remarketing is a lot to consider. But according to marketing guru Neil Patel, you could actually narrow retargeting to:
Those people who have been to your website and,
Those people who have been to your competitor's social sites.
The people who have been to your website already have a relationship with you. They visited one or more of your pages, but they didn't take the action you wanted them to, like signing up for your email list or buying one of your products or services. A strategically placed retargeting pixel takes care of that, allowing you to serve ads to them. Are they effective? These types of ads tend to have a 10x click-through rate (CTR) because the visitors are already familiar with your brand, having previously visited your site.
Alternatively, the people who have been to a competitor's social sites have shown an interest in the types of products and services you sell, but they haven't visited your site yet. You can retarget them by setting an audience to target everyone who has liked some or all of their brands.
7. Check Your Brand Management Platform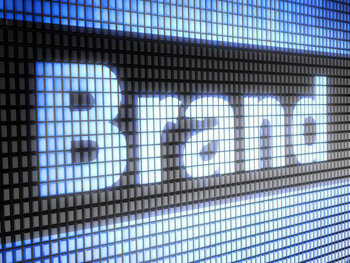 Last but not least, successful marketing for hospitality and tourism requires a brand management platform that will keep your company's house in order, so to speak. This software solution allows you to present your brand in a consistent and strategic manner by automating brand compliance and lowering your costs. The more consistent your hospitality marketing efforts, the more successful your brand will be. In fact, brands that are consistent with their presentation achieve 33% higher revenue.
Marketing for Hospitality and Tourism with BlueSky ETO
BlueSky ETO offers a brand management platform that's a proven winner in marketing for hospitality and tourism. Take DoubleTree by Hilton as an example. This worldwide franchise brand needed a better, faster way to create customized print collateral for their hotels. With their previous brand management platform, each location had to access an old portal full of property-specific marketing materials. These assets were difficult to locate, which meant the distributed marketing teams had to fax a request form to the appropriate vendors who would, in turn, charge a fee for their assistance. To make matters worse, this process took a minimum of two weeks, on average. Plus, there weren't any real-time proofs or usage stats to track matters.
BlueSky ETO created a customized brand management platform that solved all of DoubleTree by Hilton's problems. This saved both time and money while instantly providing brand marketing materials to its 300+ properties around the world. The marketing resource center was so successful that it earned a "Best Practices" PODi award.
If you'd like to test-drive our software for yourself and/or talk with a BlueSky ETO representative about your marketing goals, schedule a free brand consultation today. You'll learn how a brand management platform can help you build your hospitality business.
Financial services marketing has traditionally been a somewhat bland business offering—at least as far as consumers are concerned. But that's exactly why modern-day marketing tactics have had to adapt—to meet people's ever-changing needs. Fintech answers that call in...