How do you sell a state of mind? Every day, luxury marketing experts ask themselves this question. While they may be stocking sports cars or skincare, what they're really selling is a lifestyle—and plenty of us are buying in. Affluent consumers comprise 20% of U.S. shoppers but account for 40% of consumer spending. Just like the products they purchase, these customers are incredibly valuable. So it's no surprise that premium brands place a strong emphasis on retaining each consumer they attract. Luxury brands are built on loyalty.
We explored the world of marketing luxury items to uncover the retail marketing strategies premium brands use to build a luxury legacy. While these strategies may have been created by high-end brands, they can easily be adapted and adopted by brand managers across industries. Which will you use to transform your brand's story?
Create A Luxury Marketing Plan as Luxurious as Your Brand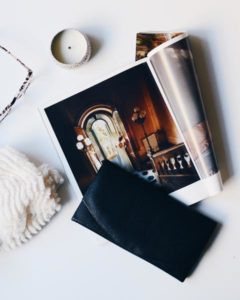 You can't buy good taste, but you can certainly cultivate it. Fans of luxury retail brands take pride in their own taste and their ability to discern the true value of products. They won't be easily wooed by cheap redlined items, and they'll have a keen eye for cut-rate marketing. Like an Edith Wharton novel, the world of luxury product marketing presents countless opportunities to strengthen or destroy your good name—and there's no easier way to lose affluent customers than with marketing collateral that looks and feels cheap.
Luckily, marketers of high-end luxury brands don't need to choose between quality and quantity. It might only take a week of shooting and production to create several 10-30 second videos, but those videos can reach tens of thousands of fans within hours thanks to social media ads on Facebook, Instagram, and Twitter. With CPCs as low as five cents, luxury marketers can reserve their budgets for the creation of their collateral instead of its delivery. This means creating high-end marketing materials like lush, opulent ads with a wide reach is easier than ever before.
Of course, retail brand management experts know that their image is only as strong as their weakest touchpoint. In other words, every interaction a customer has with a premium brand must impart the same level of luxury. Luxury brands know that their direct mail marketing needs to reflect the same high value as their digital presence and in-store experiences. That's why they opt for thick, quality cardstock, rich, bold images, and even personalized messages. Many high-end fashion houses use digital handwriting in each of their mailings as well. This personal touch sets their mail apart from cheaper retailers and strengthens brand loyalty.
Marketing Luxury Items by Plugging Production
We've all heard the adage, "you get what you pay for." But what exactly are you paying for when you purchase, say, a $30,000 Valentino gown? The answer is more than just a dress—it's a piece of fashion history, perhaps a photo on page six, and above all, endless hours of painstaking work from some of the most talented designers in the industry.
The most successful brands in the retail market know how to tell a powerful story. Makers of luxury goods know that at the heart of that story lies production. From the revolutionary vision of creators like Alexander McQueen and Enzo Ferrari to the craftsman who uses decades of experience to execute every detail perfectly, the quality of a luxury product hinges on the quality of its production.
That's why, when luxury marketers tell their brand story, they shine a spotlight on production. From procuring their ethically sourced materials to putting the finishing touch on a bespoke item, premium brands make their process the star of the show. There are plenty of ways to tell a production story, from behind-the-scenes social posts to deep-dive editorials. Luxury brands use all of these in their high-end marketing materials. When they do, they help customers feel less like consumers and more like contributors, curators, and creators. This dynamic builds excitement and engagement and forms the kind of brand awareness and customer loyalty that can last a lifetime.
Luxury Marketing Builds Brand Loyalty Below the Ceiling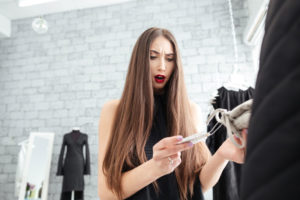 Everyone likes to feel like a savvy shopper—and affluent consumers are no exception. While they may routinely purchase $500 loafers or $1,000 handbags, they find it much easier to justify these buys if they've passed over even pricier options. That internal struggle and silent compromise leave shoppers feeling like they've made a responsible choice. As a result, they're far less likely to feel a ping of guilt as they leave a store or click that checkout button online.
"This has been a strategy that goes back to the 17th century," says luxury marketing expert Paco Underhill. "You sell one thing to the king, but everyone in court had to have a lesser one. There's the $500 bag in the window, and what you walk away with is the t-shirt." According to Underhill, it's a strategy that stretches beyond luxury fashion brands to other premium goods as well. "It's the same strategy as putting the sports car in the window to sell the sedan in the back."
So while traditional marketing models may tell businesses to lower prices to drive more sales, luxury product marketers know there's value in raising the price ceiling. Of course, this luxury marketing plan only works if there are multiple price tiers. Luxury customers need a comparative product at a lower price point in order to feel like smart shoppers.
A Model Mobile Experience for Luxury Marketing
Today, 31% of sales come from mobile commerce. Over 60% of consumers have made a purchase online, and many of them are affluent shoppers who love luxury goods. In fact, 59% of the traffic to luxury retail sites comes from mobile users. How do brands continue to attract and convert customers? Through a rich mobile experience that's as lush and immersive as their brand.
Creating a mobile-friendly website is just the beginning. Many premium brands go beyond high end marketing materials to design their own brand-centered apps. 49% of luxury shoppers currently expect brands to have a mobile app. The most successful luxury retail apps go beyond the shopping experience. They offer fashion advice, lifestyle tips, or even interactive gaming. Tiffany & Co's "Engagement ring finder" balances self-promotion with actionable advice. By providing an engaging experience and valuable insights, high-end luxury brands transform mobile users into loyal customers.
A Luxury Marketing Plan for Sales
Despite the efficacy of a high price ceiling, luxury retail brands don't operate in a world without discounts. Most high-end brands walk a teetering tightrope between cultivating an environment of exclusivity and driving sales through deals and discounts. Hypothetically, when a product costs less, more people can afford to buy it. However, many affluent customers purchase products simply because they know so many other shoppers can't. As brands become more accessible to consumers with smaller budgets, they become less desirable to the upper echelons of influencers.
However, while 22% of luxury consumers agree that if a luxury product goes on sale, it lessens its perception of luxury, over 80% admit their last luxury purchase was on sale and this influenced their decision to buy. In other words, while luxury consumers are attracted to exclusivity, they also love a discount. Smart retail marketing managers know how to give them both.
The answer often lies in segmenting products, or even the brand itself. High fashion brands like Calvin Klein and Kenneth Cole offer one collection of products to high-end retailers while selling lower price point items at other department stores. Many of these less expensive collections appear under a separate name, like Kenneth Cole REACTION. By providing diverse price points at separate locations and through separate names, these brands maintain exclusivity while driving a higher volume of sales.
Luxury Marketing Materials Replace Inspiration With Aspiration
How do marketers continually inspire consumers to purchase luxury goods? In the past, like many brands, they did it through inspiration. Charlie Brown, founder and CEO of Context Partners, explains how that dynamic has shifted in recent decades:
Brand leaders in the '90s inspired customers to purchase, transact, or to act through inspirational celebrities. Consider Mark Wahlberg and Kate Moss in their Calvin Klein Jeans, or Michael Jordan and Mary Lou Retton inviting you to become a champion just like them. That message sold a lot of Wheaties. But after decades of marketers using this tactic, inspiration fatigue has set in. You're never really going to "Be Like Mike."

Today, Wheaties has recognized the shift and is inviting customers to "Awaken the Champion Within." It's a message of aspiration, not inspiration. Instead of big-name celebrity endorsements, Wheaties has given form to aspiration in its online community of lesser-known athletes in niche sports, whose stories come closer to what the average milk-slurping kid can actually achieve.
Today's high-end luxury brands know that there's only one Paul McCartney, one LeBron James, and one Beyoncé. Yet, there are plenty of affluent shoppers who can afford to splurge on limited edition guitars, sneakers, and evening gowns. While the world of celebrity endorsements is still a vibrant one, luxury marketers are putting an increased focus on influencer marketing. When consumers see fashion bloggers, lifestyle writers, and social media personalities wearing an outfit or posing with a product, the lifestyle they aspire to create seems within reach.
While exclusivity remains important, today's luxury marketing plan doesn't dishearten. It creates a lifestyle that seems attainable—one that may be only another purchase away. While the velvet rope may keep moving, today's consumers can still see it, and the excitement of aspiration keeps them, and the most successful luxury brands, moving forward.
Develop Your Luxury Marketing Strategy
When it comes to your luxury marketing efforts, give your affluent customers what they want. Premium quality materials that reflect the high standards of your brand, and personalized messaging are the cornerstones of a successful luxury marketing campaign. Create a brand marketing center with BlueSky ETO and experience the valuable benefits of a software solution that's engineered to order specifically for your brand.
Financial services marketing has traditionally been a somewhat bland business offering—at least as far as consumers are concerned. But that's exactly why modern-day marketing tactics have had to adapt—to meet people's ever-changing needs. Fintech answers that call in...
read more
Summary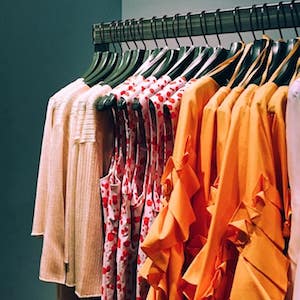 Article Name
Loyalty and Luxury: Marketing Strategies of Premium Retail Brands
Description
Affluent consumers make up 40% of U.S. spending. How do experts use luxury marketing to increase customer loyalty for retail brands? Find out here.
Author
Publisher Name
Publisher Logo