Is converting leads your top priority? If you said yes, you're not alone. 57% of businesses identify converting qualified leads into customers and clients as a top priority. So what's holding you back? If you're like many marketers and sales experts, you may be neglecting your leads without even knowing it. These individuals have already expressed interest in your products and services. They've connected to your brand and are open to learning more. They just need some guidance to help them cross the finish line to conversion. That's where lead nurturing campaign strategies come in. If you're ready to improve conversion rates, these nurture campaign tips are for you.
What Is a Lead Nurturing Campaign and Why Does It Matter?
Put simply, lead nurturing is the process of building relationships with leads. By providing value, demonstrating quality customer service, and creating a personal connection, lead nurturing helps convert leads into buyers. Although lead nurturing is one of the most important aspects of the sales funnel, it's often the most neglected. Many marketing and sales teams simply don't understand the power of a nurture campaign, but there's plenty of data proving its importance:
Lead Nurturing Campaign Statistics
Nurture campaign leads make 47% larger purchases than non-nurtured leads.
Nurture campaign leads experience a 23% shorter sales cycle.
35-50% of sales are earned by the vendor that responds to a lead first.
Brands which excel at lead nurturing campaigns create 50% more sales-ready leads at a cost that's 33% lower.
9% more sales reps reach their quotas when businesses create effective lead nurturing campaigns.
Nurture campaign leads generate 20% more sales opportunities than leads which haven't been nurtured.
Despite this data, only 29% of brands nurture their existing customers beyond the initial purchase. Many simply don't know how to create and manage a lead nurturing campaign with strategies that work. If you're ready to unlock the true potential of your qualified leads, try these five strategies:
1. Automate Lead Nurturing Campaigns
How long is the cycle time for your marketing campaigns? When it comes to campaign creation and delivery, time is definitely money. After all, up to 50% of sales are snagged by the quickest responder to a lead. To reach the right leads and stay top-of-mind, there's no better strategy than automated marketing campaigns.
These campaigns rely on the actions of leads, or "triggers," to drive action. Different actions trigger the delivery of personalized ads, emails, direct mail, or even text alerts. If you've ever signed up for a newsletter and received a thank you email with additional links, you've been the recipient of automated marketing.
Actions, like abandoning an online order, viewing a specific web page, or filling out a contact form, can all trigger different workflows. Personalized messaging and targeted content based on that action help provide value and nurture leads onto the next step in the buyer's journey.
The Impact of Automation
An automated lead nurture campaign can have a serious impact on conversions. According to Gartner Research, brands with automated lead management see a 10% or more increase in revenue in less than nine months. Since automated workflows are highly targeted, they also help cut down on waste and marketing campaign costs.
How often should you deliver automated content? According to MarketingSherpa, daily automation is rare—only 9% of B2B companies send daily lead nurturing content. The largest percentage of marketers (34%) deliver automated lead nurturing campaigns on a monthly basis instead. Try connecting monthly in different ways like tailored newsletters and direct mail offers. It's okay to repurpose content, but the fresh, varied content will prevent recipients from feeling spammed.
How Do Automated Campaigns Work?
2. Make Social a Part of Your Strategy
At least half of leads are qualified but aren't ready to buy yet. These leads are unlikely to respond to a pushy sales pitch and may need time to decide they're ready to commit to a purchase. After they've researched their options and learned more about your brand and your competitors, they'll be ready to make a decision—and you'll want to make sure they think of you first.
An effective social media strategy will help you achieve this goal. Create a social experience that provides value to leads and nudges them towards conversion by trying some of these tips:
Sing your praises.
Showcase five-star reviews and positive testimonials on your social media pages. Use marketing templates to share these reviews as graphics and make them even more eye-catching.
Don't just talk about yourself.
Accounts that only post their own content come off as spammy and disingenuous. Provide added value to followers by sharing content that's relevant to their interests—even if it wasn't created by you.
Treat social media as a two-way street.
You can't expect your followers to engage with your brand if you never return the favor. Follow the official accounts of prospects and their brands. Create Twitter lists or use other social listening tools like HubSpot to check out your leads' latest posts. Comment and like their content to create a personal connection.
Keep sales pitches to a minimum.
When sharing your own content on social media, stick to blog posts and informative web pages. Posts advertising specific products and services should make up less than 20% of your total updates. Check out the paid advertising options on Facebook, Twitter, and LinkedIn and focus your sales-centered posts there instead.
Communicate quickly.
When prospective customers reach out to you on social media, they expect a quick reply. Sites like Facebook will even make your average response time visible on your page. Try to keep your response rate below the 24-hour mark by checking into your social accounts at least once a day.
Offer incentives for engagement.
Many brands struggle to create an engaging experience on social media. Nourish your leads by encouraging them to interact with incentives. Host online giveaways or contests for free products and services. You can also offer incentives for users who take specific actions like "checking in" to your business on Facebook.
While social management tools like HubSpot and Hootsuite can streamline your social media strategy, make sure to check out your profiles from a user's point of view. Doing this from time to time can help you spot broken images and missing or incorrect information, and ensure you create a social experience that nurtures leads instead of turning them away.
3
. Anchor Lead Nurturing Campaigns to Gated Content
The most difficult part of executing an effective lead nurturing campaign is often setting it into motion. Creating targeted, gated content can help. If you've already developed detailed brand marketing personas, you have a clear picture in your mind of who your ideal customer is and what solutions they're searching for. Ask yourself: "If I had the same questions and concerns as each of my personas, what kind of content would I find helpful?"
Create separate pieces of content for each of your personas. Try out different formats, from industry specific whitepapers to downloadable webinars. Create landing pages for each piece of content that requires visitors to fill out a contact form before receiving access. Each new contact that's created can now be enrolled in a workflow based on that first piece of gated content.
For example, someone who downloads a whitepaper titled, "A Beginners Guide to Visiting Iceland," can first receive a confirmation email with a link to the content. A week later, they'll receive a link featuring blog posts about Viking tours and Reykjavik hotspots. Additional emails might feature links to the tourism company's travel app or share new travel packages or deals for Icelandic travel.
Track your open rates and conversion points to learn which workflows are the most effective and don't be afraid to experiment with messaging.
4. Nurture Leads Through Gratitude
While you may have a strategy for nurturing new leads, how are you nurturing your past and current customers? Those who've purchased your goods or services once are up to 70% likely to convert again. Neglecting your loyal customers, however, may make this group an untapped resource.
Luckily, nurturing past and current clients and customers doesn't have to be complicated. Something as small as a simple gesture of gratitude can go a long way. Surprise your customers with a handwritten note thanking them for their support.
The thank-you note is a powerful tool for nonprofits, too. One study from Donors Choose sent handwritten thank yous to half of their first-time donors. The result? Those who received a thank you note were 38% more likely to give again than those who didn't receive one. Donors who received notes donated an additional $41 per year on average, adding up to $3 million in additional donations per year. Imagine what your organization to accomplish with a simple thank you note.
Reduce Your Campaign Management Time By Up To 80%
5. Start Scoring Your Nurture Campaign Leads
HubSpot defines lead scoring as "a methodology used to rank prospects against a scale that represents the perceived value each lead represents to the organization." Marketers can incorporate lead scoring into their automated lead nurturing campaign by assigning values to things like conversion events and social media engagement. By placing values on different types of interaction, it's much easier to understand where a lead is in the buying cycle and when they're ready for that sales call (or in need of more nurturing).
The ultimate goal of lead nurturing campaigns is, of course, to drive more conversion, and lead scoring can help you do just that. In fact, in a Lead Generation Marketing Effectiveness Study, 68% of marketers named lead scoring as the most effective tactic for improving revenue through lead nurturing. Despite its efficacy, lead scoring based on content and engagement is still a relatively new practice. A study by MarketingSherpa found that only 21% of B2B marketers use the practice currently. So if you're looking for a way to outpace your competitors, this strategy could be it.
Of course, you don't have to select only one strategy for your next lead nurturing campaign. Omni-channel marketing means your current and prospective customers will connect with you through multiple touch points. Lead nurturing strategies work best when they're integrated into a larger sales and marketing plan, so don't be afraid to implement different nurturing ideas on different platforms and mediums. As you do, trade spaces and think about your own experiences as a customer. What have brands done in the past to win you over or turn you into a brand evangelist? Use your insights to inspire your own lead nurturing campaign, or inspire your fellow marketers by sharing with them in a comment below.
Create Your Own Lead Nurturing Campaign
Automate your next lead nurturing campaign. An automated marketing (or trigger) campaign can successfully guide your prospective customers through the buyer's journey. In fact, any customer action can trigger your next marketing move—automatically. To find out more about how you can put automation to work for your business with your own nurture campaign, contact us for a free, personalized demonstration today.
Financial services marketing has traditionally been a somewhat bland business offering—at least as far as consumers are concerned. But that's exactly why modern-day marketing tactics have had to adapt—to meet people's ever-changing needs. Fintech answers that call in...
read more
Summary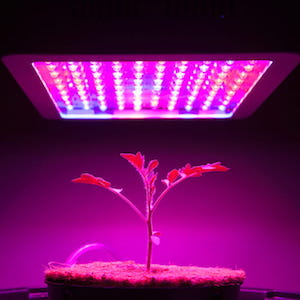 Article Name
5 Lead Nurturing Campaign Strategies Every Marketer Should Follow
Description
How many of your leads make it to the conversion finish line? Improve your lead nurturing campaign strategies with these marketing tips.
Author
Publisher Name
Publisher Logo