As a brand manager, you're always looking for new ways to streamline and improve your marketing efforts. You need banners, signs, promotional items, and digital marketing content for your on-demand projects. Web to print software can help. Automate your marketing campaigns and keep your brand consistent, no matter how many locations you have. It will save time and money.
But what does web to print software look like in action? How exactly does it improve marketing results? For answers, check out these 10 reasons why brand managers love web to print software.
10 Reasons Why Brand Managers Love Web to Print Software
1. Faster Production Through Automation
2. Strengthening Brand Uniformity
3. Appeal to Local Customers With Customizable Templates
4. Web to Print Software Saves Money
5. Web to Print Software Saves Time and Reduces Waste
6. Your One-Stop Shop for Online Printing Solutions
7. Web to Print Software Offers API Integration
8. Digital Asset Management Made Easy
9. Comprehensive Reporting
10. The Best Printing Software is Easy To Use
1. Faster Production Through Automation
The more you automate, the more you achieve. That's why web to print software is so popular among brand marketers and managers. According to Salesforce.com's "State of Marketing," almost 70% of marketing leaders currently use an automation platform. Almost half of them say that optimizing productivity is their most important objective.
With web to print software, you can use automation to streamline and deliver in-store marketing materials, like point-of-sale (POS) displays. As a result, this minimizes costly human interaction and improves your marketing efficiency with shortened cycle times.
In short, web to print technology is a faster way to generate print and digital marketing materials. It also creates brand uniformity across all your channels and markets.


2. Strengthening Brand Uniformity

Consistency is key to successful branding. In fact, if you want to increase your revenue by 23%, get consistent with your brand. Many businesses have brand uniformity guidelines, but only a small percentage of them have strict rules they abide by. Don't overlook this important factor in your marketing success.
With web to print software solution in place, you have control over the templates, logos, and digital assets for your entire company. The right creative is always ready for authorized users to access. Plus, with available brand compliance guidelines and approvals, you can be sure all your marketing materials maintain their proper brand identity.
Let's say your brand has multiple locations. Instead of having your creative team work on separate marketing and advertising materials for each location, you can make one template that's customizable for everyone. It gives some much-needed control to authorized local users, but it also keeps the brand consistent. They can't simply change whatever they want. Rather, they can only change what you allow. It's the perfect way to help maintain brand uniformity.


3. Appeal to Local Customers With Customizable Templates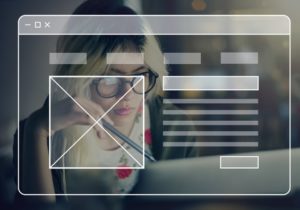 With customizable marketing templates, local marketers can edit their own marketing materials to reflect their particular location's needs. They don't have to submit requests for materials each time they need them. You already created the collateral that will resonate with consumers on the local level. Your pre-approved marketing templates are always available. Therefore, this allows local users to promote their location's events or special offers quickly and easily.
You can have as much control as you want. Here's how it works.
As a brand manager, you decide which elements can be modified and which ones can't. This prevents the use of non-conforming marketing materials. You maintain these brand standards and allow your local users to change only what you allow. Authorized users can only change certain elements, like pre-approved images, contact information, and copy to brand-designed collateral. Additionally, you can easily have approvals built into the software so management can review any marketing materials before their final production.


4. Web to Print Software Saves Money

When you add up all the benefits of web to print software, they're going to equal cost savings. Just about every benefit leads to money saved, and the money you save is money earned.
Take point-of-sale displays as an example. Retail brands may have five separate brick and mortar stores. That means each store needs its own marketing materials. It's not a problem with web to print software. You can enter the size, specs, and quantities of your POS displays into the software's settings for each location. You can also manage them through an automated profile for your business.
Using web to print software, franchisees can then order the specific POS or in-store marketing displays that fit their layout, like the right window clings for their particular window size. As a result, you don't have to waste money sending the same collection of marketing materials to every location. More than likely, a good portion of those materials will be thrown away because they're not the correct size.
Also, because this simple and practical system of ordering marketing materials doesn't bog down designers and marketing managers, it saves billable hours. Once again, it's money saved.


5. Web to Print Software Saves Time and Reduces Waste
The foundation of web to print software is to produce only what's needed. This saves time and creates less waste because you're using fewer printing supplies and you're not forced to throw away outdated materials. So the likelihood of printed materials going to waste is remote. Plus, you'll reduce postage waste with a personalized, targeted marketing campaign. Thus, accurate mailings get delivered to the proper addresses.
Remember the old days? Ordering marketing materials was a major ordeal. If you didn't already have a print vendor, you contacted a handful of them to get quotes. Your graphic designer (in-house or freelance) had to create and send files to the printer. Eventually, you'd get a proof, then you'd have to make corrections, if necessary. Finally, you had to wait for everything to get printed and shipped to your office. That's a lot of wasted time by today's standards. With modern web to print software, the ordering process could take as little as a few minutes rather than a few days or weeks.
The reduction of wasted marketing materials and time is substantial.


6. Your One-Stop Shop for Online Printing Solutions

With a web to print platform, authorized users can buy the branded materials and marketing collateral they need quickly and easily. They can split payments, pay with co-op funding, or save their projects and complete the orders later. These features offer your users a simple way to pay for transactions themselves. At the same time, it gives you secure order, financial reporting, and subscription features for all your products and vendors.
Let's say you have a realty business. Your team of agents regularly needs their own supply of personalized brochures, business cards, and other marketing materials. Your business exists around this group of unique individuals. Each of them has a singular voice in the success of your business. If you want to empower them to do their job and in the process tell your brand story, a professional e-commerce software system is the solution. This allows the agents to get the branded materials and marketing collateral they need. At the same time, you decrease waste and shorten the cycle time. You can also analyze any user's behavior to help improve your e-commerce strategy.


7. Web to Print Software Offers API Integration
APIs (or Application Programming Interfaces) allow for data communication across different software systems. Web to print software allows for seamless production options through your current print vendor or even multiple vendors. You can connect with outside vendors or company-owned applications. Some examples would be enterprise resource planning (ERP), purchasing, or identity management (IdM) controls. This provides for a smooth administration of your marketing collateral production needs. Plus, the entire system is scalable to grow with your brand.
If you don't have a preferred print vendor, BlueSky ETO can provide one for you. We can also integrate with customer resource management (CRM) software to help manage your interactions with current and potential customers.


8. Digital Asset Management Made Easy

DAM systems can be a central part of web to print solutions. When any authorized member of your independent dealer network needs an electronic file of any kind, it's easy to select from the pre-approved collection within a digital asset management (DAM) system. You can upload photos, audio files, videos, presentations, graphics, documents, and more.
DAM platforms are cloud-based, web-accessible solutions with customizable levels of storage. Metasearch filters with custom permission levels ensure users access only the images they need for their location's marketing. This is much better than spending time searching through a collection of brand assets they don't need.
Core Features of DAM Software
With BlueSky ETO, each solution we launch is Engineered to Order, so it's a perfect fit for your brand. To schedule a free consultation, fill out this simple form to schedule a demo or request more information.


9. Comprehensive Reporting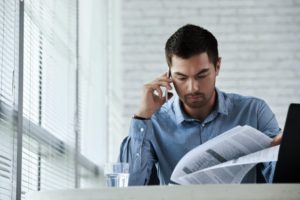 With web to print software, the data you're receiving tells a detailed story. If you pay attention to it, you'll find valuable information that speaks to your current marketing efforts. When you compile and compare results across all your campaigns and platforms, it also helps improve your strategy for the future. Ultimately, it serves to increase your reach and sales.
Comprehensive reporting features allow brand managers to quickly review current orders. Also, you can see detailed statistics on users, asset usage, production and delivery status, plus any items that need approval from management. Additionally, you'll get insights into portal usage data, website visitors, e-commerce activities and inventory, coupon and promotional code redemption, and much more.
Perhaps best of all, the reporting software is easy to customize and analyze.


10. The Best Printing Software is Easy To Use

If web to print software was difficult to use, it wouldn't be a very good brand management solution. That's why the best printing software is simple. You don't need any programming experience to use it. Web to print centers can be both efficient and brand compliant. Some businesses choose to adopt a web to print system from their print vendors. The problem is, they sacrifice the ability to integrate all their marketing collateral and vendors into one arrangement.
That's why BlueSky ETO's web to print software is different. It's the simplicity and ease of use that drives the design. It's easy to navigate through the digital asset management system. Plus, customizable templates allow you to easily create and distribute local marketing materials, like banners, signs, promotional items, and digital marketing content.
You can design, create, and distribute your on-demand projects and automated marketing campaigns with campaign solutions from BlueSky ETO. Streamline your brand marketing efforts and elevate your campaigns with web to print software.
Is Web to Print Software Right for Your Brand?
As a brand manager, web to print software is an invaluable resource to help streamline your marketing efforts. Not any web to print software will do, though. You need a product that's custom made for your business, not a one-size-fits-all semi solution. At BlueSky ETO, we build solutions around your brand, because every brand is unique.
Experience the power of BlueSky ETO's brand management software from our free, online demonstration portal or schedule a free consultation with one of our web to print experts today.
Financial services marketing has traditionally been a somewhat bland business offering—at least as far as consumers are concerned. But that's exactly why modern-day marketing tactics have had to adapt—to meet people's ever-changing needs. Fintech answers that call in...
Summary
Article Name
Web to Print Software: 10 Reasons Brand Managers Love It
Description
Web to print software is the perfect resource to help streamline any marketing campaign. Here's why brand managers love it.
Author
Publisher Name
Publisher Logo