As a smart marketer, you know what's important when it comes to managing a brand. You need to decide what technology to use. There needs to be enough money in your budget to work with. You should be in tune with your customers and their ever-changing behaviors. Plus, it's essential to keep your brand's identity consistent throughout all your brand marketing channels—everywhere. That's why brand management tools are so important.
Of course, you'll also need to see a positive ROI and get actionable insights from your brand strategy tools so you can make improvements moving forward.
Does this sound like a monumental undertaking? It doesn't have to be. Whether you're a distributed marketer, a brand manager, or a marketing agency, you know brand management software can be the difference maker for your brand marketing efforts. The right brand management software, that is.
Here are some great reasons why marketing professionals love brand management tools.
1. Compliance and Consistency in Brand Marketing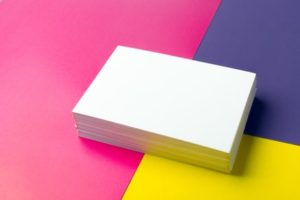 One of the primary reasons marketing professionals use brand management tools is to promote brand consistency.
Research has shown that you can increase your revenue by as much as 23% if you develop consistency with your brand. How do you achieve that consistency? First, you need to establish brand compliance guidelines. About 95% of businesses have them, but only about 25% bother to enforce them. It's the age-old problem of knowing what to do vs. actually doing it. There's a world of difference.
If you're using the best brand management software, however, you have complete control over all your marketing materials. That includes the approved templates, logos, and digital assets for your entire business, no matter how many local branches you have. When you use a cloud-based, web-accessible software solution, the right piece of collateral is always available for your authorized users to access. Plus, with brand compliance guidelines and approvals in place, you have the assurance that all your brand marketing materials maintain their brand identity.
If you find yourself in a situation where your brand identity has been compromised (perhaps before you had developed guidelines), consider a brand compliance review. By taking stock of the digital marketing efforts throughout your entire organization, you'll find out exactly how your stakeholders are representing your brand (online and off) with their local outreach.
Digital Brand Management Tools
Part of being consistent with your brand is providing the marketing materials for local users "in the field."
A digital asset management system (aka DAM software) organizes all your marketing assets into one easy-to-use, searchable location so you won't need to keep updating your users with the latest versions. You also won't have to waste time searching through folders or sending emails to try to track down a logo, image, or digital file. Think of the time savings, especially when you no longer have to convert files from one format to another.
It's important to note that many online brand management tools come "as is." That means you don't have the luxury of customized software to fit your needs. BlueSky ETO is (as our name suggests) engineered to order. Not all brand management software solutions are created equal. With our solution, you can modify the administration tools to work the way you need them to. That makes the software easy to use for everyone.
2. Increased Productivity
Brand management tools allow your local marketing teams to create their own brand marketing collateral. This makes your entire organization more productive. Your local marketers don't need to hire a graphic designer or spend their time trying to learn how to be one themselves.
Furthermore, you won't need to ask your designer to create custom files for every local marketer that requests new or updated brand marketing materials. When you're not spending your time sending files and making sure your brand is compliant, you're freeing your team to be more productive in other areas.
3. Faster Brand Marketing Production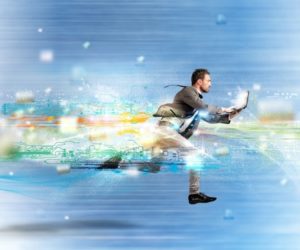 How much time do you spend searching through emails and file folders, trying to find the correct, approved image for your project? Brand management tools allow you to streamline this process to a mere few clicks, leading to substantial time savings. Remember those painstaking projects that used to take days to complete? You can now accomplish them in a matter of minutes.
Also, online brand management tools can integrate with your current print vendors and methods of production.
If you don't have a print vendor, we recommend MSP. Their in-house print division can help you with the production and delivery of your direct mail—including personalized marketing solutions, web to print marketing materials, and automated direct mail marketing campaigns. MSP is a one-stop shop with complete production coordination. It all means faster production—and faster production leads to faster results.
4. Improved ROI
What good are brand strategy tools if you don't see an increased ROI for your efforts? Well, that's one of the big benefits of investing in the software. It doesn't provide a specific financial guarantee, but it does put you in the best position to be successful.
When you localize your brand communications, you're giving your marketers "in the field" the power to optimize your marketing collateral for their individual needs. A global brand marketing strategy may not be the best way to approach a local audience. Local audiences need local marketing. That's what allows your response rates to rise—that mix of local online and digital marketing.
You can localize in different ways:
Recruit your current base of customers to submit reviews to reputable sources like Google and Yelp. Seek out press coverage for your business by inviting local media and prominent bloggers to sample your products and/or visit your establishment. Then use their positive remarks and coverage for your benefit.
Target some appropriate websites/blogs and social media channels (Facebook, Twitter, Instagram) with paid advertising.
With a local mailing list at your disposal, you can use a series of automated emails to lead potential customers through the sales funnel.
Good local marketing will help to build your brand and increase your ROI, but you need to make sure you're paying attention to what's working and not working. The detailed reporting inside BlueSky ETO's brand management tools provides that understanding so you can make the proper adjustments when they're necessary. That way, if you need to update your strategy, you can make strategic decisions based on brand marketing feedback and results.
Customer Retention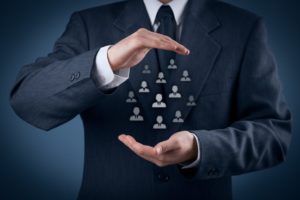 With so many advantages leading to positive results, it stands to reason that customer retention will increase. Customer retention rates are a KPI you should not overlook. It costs a lot less to keep an existing customer than it does to recruit a new one. According to the Harvard Business Review, it's up to 25x more expensive to acquire a new customer than to keep an existing one.
Here's a goal to shoot for. If you increase your customer retention rate by only 5%, you can increase your profits between 25% and 95%.
One great way to keep your customers is with marketing automation. Here are a few examples:
Start by passionately greeting new customers with a welcome email thanking them for their interest. A special offer is always a nice idea, too. When you create a solid foundation built on trust, you're building brand loyalty, which leads to customer retention. Once a lead has made a purchase, marketing automation is a great way to "onboard" that customer with valuable resources and contact information that will help get them started.
Send automated emails to leads that will gently guide them down the sales funnel. Don't send "conversion-centered" emails too soon, though. This makes a bad (more like desperate) first impression.
Maintain contact via email and make your customers feel valued. Send them something special, like a discount or freebie, for their birthday or sign-up anniversary. Also, be sure to include timely responses related to their specific questions or interest.
5. Empowered Local Marketers
As previously mentioned, brand management tools give your distributed team the freedom to react to their own brand marketing needs. They don't have to keep making requests for branded marketing materials. This empowers them to take stock of their business. Pre-approved marketing templates allow local marketers to promote their special events and/or offers with location-specific details quickly and easily.
Let's say you own or work for a franchise business. You have unique challenges when you create and distribute your marketing materials. There's always a potential detachment between you and your local offices without some kind of localization effort. Brand management tools help to solve this problem by allowing local franchise businesses to take part in a campaign with local conditions and details that will help them succeed.
6. Brand Strategy Tools with Room to Grow
Brand strategy tools are scalable. They should be able to adapt as your business grows. You can easily add new locations and users. Once the new users become authorized in the system, they can develop their own collateral. You can also build your brand marketing campaign around triggered events. As you grow, you can automate any ongoing communication via print, email, text messages, or social media channels. So as your follower counts grow, your workload doesn't.
7. Reduced Waste of Branded Marketing Materials Through Online Brand Management Tools
Have you considered that your branded marketing materials might be going to waste? It happens all the time for a franchise business. Without brand management tools to provide only what's needed when and where it's needed, the materials you send to local businesses may wind up in the trash if they can't use them at their location.
You can reduce the time it takes to develop your marketing materials and streamline your production to reduce or hopefully eliminate errors. Brand management tools feature digital, print on demand solutions that create less waste.
8. Competitive Advantage
Brand management tools allow you to respond more quickly to market needs and opportunities. That gives you an edge over your competition. Consider the first-mover advantage. In marketing strategy, it refers to the leverage gained by the first business to occupy a market segment. First-mover advantage allows a company to create strong brand recognition as well as product and/or service loyalty before the competition.
According to the Harvard Business Review, industry dynamics are crucial. It's important to consider how a business achieves first-mover advantage. One way is to create a technological edge over your competition. Another is to access scarce assets (like location, talent etc.) before your competition. Also, you can build a base of customers who would find it very inconvenient to switch to one of your competitors.
9. Multilingual Brand Marketing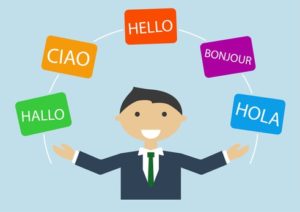 Consider this. The United States has more people speaking Spanish than Spain. There are over 40-million Spanish-speaking Americans. More than 11 million more are bilingual. Wouldn't it stand to reason that in certain parts of the country, your marketing materials might perform better if they were written in Spanish? For instance, 18% of New Yorkers speak Spanish. The U.S. Census Bureau reports that only 51% of New Yorkers speaks English. Some experts say there are about 800 languages spoken in New York City alone.
Rather than spending money on a translation service, brand management tools allow you change the language (even cultural color preferences) on your marketing materials to fit any appropriate location.
Marketers Love Brand Management Tools
Whatever marketing role you hold—or whatever industry you're involved in—brand management tools can be the difference maker for your marketing efforts. They'll help you achieve consistency and success as you increase productivity and empower your local marketers to help themselves. You'll also enjoy faster production, improved scalability, reduced marketing waste, and ultimately, you'll see an improved marketing ROI.
BlueSky ETO can help by designing a software solution specifically for your organization. Schedule a free consultation to learn how marketing compliance software can help your brand marketing efforts today.
Building your brand takes time. You're determining your target audiences. You're defining the benefits your brand offers. And you're establishing your brand voice. Plus you're always working to staying ahead of your competitors. But you have to ask yourself a serious...
read more
Summary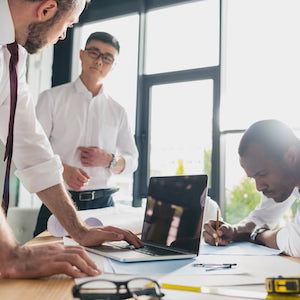 Article Name
Brand Management Tools: 9 Reasons Marketers Love Them
Description
Brand management tools can be the difference maker for your brand marketing efforts. Learn why smart marketers love brand strategy tools.
Author
Publisher Name
Publisher Logo