As a marketing executive, you know how important brand compliance is for your organization. It's not only about getting everyone on board with your marketing plan, it's also about giving them the tools they need to be successful. And when their success equals your success, everyone wins. That's where digital marketing compliance software comes in.
Your team works hard to create marketing materials that engage customers in different ways, via print, direct mail, digital, and point-of-sale. You want each channel to speak effectively with a singular voice and consistent imagery that builds and sustains your brand's values. How does that happen? With a brand marketing solution.
Here are eight ways marketing compliance software benefits your business.
1. Brand Compliance and Consistency
Consistency is the key to successful branding. In fact, if you want to increase your revenue by 23%, get consistent with your brand.
About 95% of businesses have brand compliance guidelines, but only one-quarter of them have formal rules that are regularly enforced. With a marketing compliance software solution in place, you have control over the templates, logos, and digital assets for your entire company. The right creative is always available for authorized stakeholders to use. Plus, with built-in brand compliance guidelines and approvals, you ensure that all your marketing materials maintain their brand identity.
In some cases, a brand compliance review is in order. Reviewing digital marketing compliance will allow you to examine how you and your stakeholders are representing the brand's identity. By developing a comprehensive set of guidelines to assess the consistency of your brand, you can be sure it's properly represented throughout your entire organization.
2. Improved Marketing ROI
One of the more attractive benefits of digital marketing compliance software is an improved ROI, or return on investment. The bottom line for almost any business is to turn as much of a profit as possible. And marketing compliance software puts you in the best position to do that. You can centralize your brand communications while enabling local marketers to optimize your marketing materials for their individual needs.
When your marketing materials attract local audiences, response rates rise. You need a mix of local online/digital marketing, highlighted by:
Positive reviews on sites like Google and Yelp
Listings in relevant directories
News articles about your business
Targeted ads on websites and social media platforms
Relevant emails and app messages
Web pages and blog content
You also need marketing materials optimized for local customers. Good local marketing will build your brand, and protect the integrity of the brand's identity.
Also, the editing tools within the software reduce print marketing and other costs and shorten production times. So you should experience a much faster time to market. And your brand compliance guidelines are protected, so you don't need to invest your time designing, editing, and managing them. That's less oversight. Digital marketing compliance software not only saves time, it also saves money in your marketing budget.
Finally, the software's built-in tracking data shows exactly what's working and what isn't, so you can make better marketing decisions in the future. The latest data is always just a click away.
3. Increased Productivity
When local marketers have the ability to create their own marketing collateral, it makes your entire team more efficient. There's no longer a need for every local marketer to have graphic design skills. Or to hire someone local that does. You won't need your graphic designer to step in with help for every local marketer that needs a revised brochure or poster, either. Imagine the time savings.
With digital marketing compliance software, customizable templates already exist, so this allows your designers to focus on other things. They could be developing seasonal marketing campaign collateral or a downloadable infographic to generate more leads. That's time well spent. That's productivity.
4. Empowered Local Marketers
Your distributed team can quickly respond to their local marketing needs without asking for the same materials over and over. Pre-made, customizable, corporate-approved marketing templates allow them to promote their special events, location-specific details, or special offers quickly and easily.
Consider the Case of a Franchise
Franchises face unique challenges when they're creating and distributing their marketing materials like:
Print ads
Direct mail
Digital campaigns
Point-of-sale displays
Pamphlets and brochures
These methods are all under scrutiny because of the potential disconnect between leadership and local branches. Marketing compliance software allows local franchises to take part in a campaign with a variety of individual location requirements and capabilities. For example, each location can edit their point-of-sale materials to reflect individual prices, language, and local variations in a few simple steps without having any knowledge of graphic design software.
It also gives local marketers a sense of ownership. It empowers them with the marketing assets they need while keeping local collateral brand compliant. Furthermore, it simplifies the entire marketing process and generates improved response rates. That's something for everyone in the organization to be happy about.
BlueSky ETO can help by designing custom-built marketing compliance software with brand-approved assets and locally customizable marketing templates. Every location gets the marketing materials they want (and need) while maintaining brand compliance. Schedule a free consultation to learn how digital marketing compliance software can help your marketing efforts.
5. Faster Production Times
Marketing compliance software affords considerable time savings. You can cut the time that's spent searching through your emails or file folders for approved images when the right image is just a few clicks away. Jobs that used to take days are now accomplished in a matter of minutes.
Also, digital marketing compliance software can integrate with your existing production services and print vendors.
If you don't have a print vendor, check out our print partner, MSP, whose in-house print division includes continuous forms, inserts, and envelopes, to name a few of the possibilities. If you have requirements beyond their equipment specifications, vendor alliances provide exceptional services to meet every customer's needs. A one-stop shop with total production coordination allows for faster production times.
6. Improved Scalability Through Business Compliance Software
As your business grows, you can easily add new locations and users. Then, as authorized stakeholders, they can develop their own collateral, so your design team isn't overwhelmed with repeated requests for the same marketing materials.
You can also take advantage of automated marketing production solutions that build your campaign based on triggered events. A pre-determined combination of templates, creative assets, business rules, and reporting work together to form a robust and engaging campaign.
7. Reduced Marketing Waste
When you reduce your development times and streamline your production, you eliminate errors. This creates less waste through digital, print-on-demand solutions.
Plus, local marketers aren't stuck waiting for marketing materials they need or wasting their marketing dollars on displays that don't work for their stores—displays that sometimes end up getting thrown in the trash. Instead, each location can edit their own point-of-sale materials to reflect individual prices, language, and local variations in a few easy steps, even without any graphic design software experience.
8. A Competitive Edge for Your Brand
When you respond more quickly to market needs and opportunities, you gain a competitive edge. In the marketing world, it's frequently referred to as "improved time to market." Some argue this first-mover advantage, saying it's overrated, but research shows the first entrant can gain a competitive advantage through the control of resources. It depends on the circumstances and the industry.
When a company believes they have a great new idea or product, they will move quickly to get the "first-mover" advantage and gain market share. For instance, according to an EvaluatePharma study, first entrants in the pharmaceutical industry, on average, achieve a higher market share a full 10 years after their launch.
Being the first to enter a market brings opportunities, but they only turn into advantages if they're taken advantage of. Otherwise, the copycats will reap the benefits.
Also, because marketing compliance software is scalable, you'll always stay a step ahead of your competition no matter how much you change.
Digital Marketing Compliance Software in Action
Brand compliance is important. It doesn't matter what marketing role you hold. Whether you have a franchise, or you're a distributed brand marketer, or you work at a marketing agency. Or whatever industry you're involved in: financial services, hospitality, retail, or non-profit (just to name a few). You need marketing compliance software to help you achieve consistency with your brand—and success.
In the process, you'll be increasing productivity and empowering local marketers to help themselves. You'll also enjoy faster production times, improved scalability, you'll be reducing marketing waste, and ultimately, you'll see an improved marketing ROI.
BlueSky ETO can help by designing a software solution specifically for your organization. Schedule a free consultation to learn how marketing compliance software can help your marketing efforts.
Financial services marketing has traditionally been a somewhat bland business offering—at least as far as consumers are concerned. But that's exactly why modern-day marketing tactics have had to adapt—to meet people's ever-changing needs. Fintech answers that call in...
read more
Summary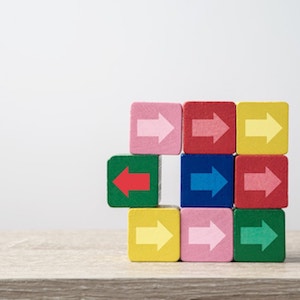 Article Name
Marketing Compliance Software: 8 Ways it Benefits Your Business
Description
Sustain your brand's values and improve brand compliance. Digital marketing compliance software is the answer to improved marketing ROI.
Author
Publisher Name
Publisher Logo