The phrase "localized marketing" brings to mind a small business working to attract a regional community of customers. Most of us imagine the mom and pop store whose primary focus is to sell to their neighboring clientele. While that may be true to a certain extent, localized marketing is not only for small businesses. Many nationally distributed brands and successful franchises of varying sizes have local marketing needs, too.
Here's a look at how localized marketing works for small and large businesses alike.
Localized Marketing: It's Not Just for Small Businesses
1. What Is Localized Marketing?
3. Developing a Local Digital Marketing Strategy
4. How Localized Marketing Helps Small Business
5. Localization Strategy for Big Business

What's Localized Marketing?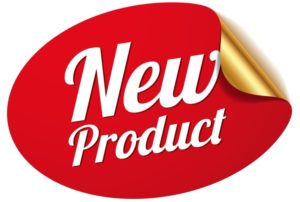 Localized marketing has different meanings to different businesses. But one thing's for certain: businesses of all sizes can benefit from it.
A localization strategy is about adapting a product or content to a specific location or market. It's sometimes called an adaptation strategy. The goal is to adapt a product to look like it was specifically created for a target market or location.
Then there are several elements of the localization process when it comes to creating your marketing materials. You may need to:
Change the verbiage to match the language of that particular location, which may involve adjusting the design and layout of the marketing materials, too.
Modify any graphics to appeal to the local target market.
Adjust the content to match the buying habits of different markets.
Convert currencies or units of measure, if necessary.
Use the proper local formats for dates, addresses, phone numbers, etc.
Adhere to local regulations and legalities, if applicable.
Local Marketing Examples
Understanding localized marketing becomes easier when you learn to recognize local strategies in action. These strategies can vary greatly from brand to brand. Here are a few examples to consider:
Airbnb is a global brand that relies heavily on localization strategy. The online marketplace and hospitality service even has a localization team to attend to their needs. User profiles display in the local language and there's a translate button that lets other users choose their preferred prose. Customer service and payment options also allow for localizing.
Dominos adjusts their menu and pizza toppings for local food preferences. For example, you can't get paneer or chicken tikka masala pizza in the US, but you can in India.
Netflix isn't afraid to experiment with innovative new localization strategy models, either. In fact, their goal is world domination. Really. They developed a localized user interface (UI) that's been a huge part of their success.
Wahlburgers is the brainchild of chef Paul Wahlberg, the lesser-known brother of entertainers Donny and Mark Wahlberg. The family-inspired restaurant franchise now has over 25 locations in the US and Canada, one of which is in Pittsburgh, PA. At this particular restaurant, they "localized" a menu option via a smashed pierogi burger. Pierogis are a Pittsburgh staple—hence the idea for a sandwich that would provide optimal appeal for their local customers.
Everywhere you look, you can find examples of localized marketing in action. Nike created designer shoes specifically for their Chinese customers in Beijing, Shanghai, and Guangzhou. Coca-Cola came up with a "think local, act local" marketing strategy that featured localized messaging on the bottles of their soft drinks.
By understanding the unique needs and cultural preferences of local buyers, you can cater to those preferences. That's localized marketing at its best.
Developing a Local Digital Marketing Strategy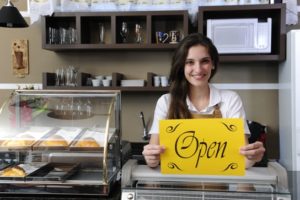 In the online realm, localized marketing involves optimizing your website and advertising efforts to help increase in-store traffic. You can't just add some location-specific keywords to your e-commerce shop's products and think that's all you need to do, however. You need to "hyper-localize." This is not merely a popular retail marketing buzzword. It has validity in its meaning.
Take a personal, targeted approach with your potential customers in a small, geographically defined community.
According to Think With Google, nearly one-third of all mobile searches relate to location. We can thank Google's advanced algorithm for that. When someone performs a search on their mobile device, their location reveals local, relevant businesses. This is helpful if someone is "out and about" and they're searching for the nearest hamburger joint, trendy cafe, or indie bookstore. Or maybe they're searching for a particular product and your store has that product. They'll receive an alert that they can get it at your store, which happens to be 1.8 miles from their current location.
Attract Local Customers to Your Business
By the year 2021, mobile devices alone will influence $1.4 trillion in local sales. Google My Business allows you to show up in search results when customers are looking for you (or businesses like yours) on Google Search and Google Maps. Best of all, it's free. This is a great way to capture the attention of customers near you, even if they've never heard of your business before.
With Google My Business, you can post updates to show what's new, like a special sale or new item. This gives people a reason to stop by your store. You can respond to reviews to help build brand loyalty and show that you care what your customers think about your business. And you can add photos to highlight what makes your business unique.
Local Marketing Materials Made Easy
For national brands and franchises spread out geographically or organizationally, you can create customized, templated marketing materials for everyone involved, particularly in a localized marketing system. With templates stored in a secure Brand Marketing Center, local marketers can create targeted campaigns without violating brand guidelines. You could use a Brand Marketing Center to power your automated marketing campaigns, and streamline your entire marketing process.
Where can you get a system that will forever change the way you market your business? BlueSky ETO provides a customized software solution that's built for your brand's specific needs. Schedule a free consultation today.
How Localized Marketing Helps Small Business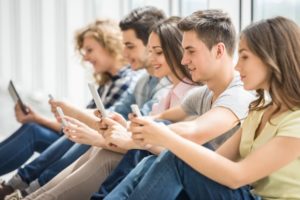 According to Geo Marketing, mobile searches for "where to buy" have grown 85% since 2015. And they're continuing to grow as text and voice searches increase. By the year 2020, Cisco predicts that more than 50-billion devices will have Internet access.
Localized marketing is essential for your small business. Here are a few ways you can optimize your efforts.
Optimize Your Website (and Products) With Keywords
Ahh, keywords. Without going into a tutorial about keyword research and SEO (assuming you already know the on- and off-page basics), here are a few hyper-local keyword tips.
If you want to target larger cities and their suburbs, create location-specific pages and blog posts centered around more wide-ranging, regional keywords. If your business were located on Main Street of a large city, you wouldn't only target residents who lived on Main Street. You would target the entire regional area because that's where your visitors are coming from.
Create longtail keywords. With mobile usage and voice search on the upswing, people are using more natural-sounding phrases when they search. Type in something you want people to find you with, like a product name or your type of business, along with a hyper-local keyword. Google will provide you with some phrases you can use.
Use related SERP suggestions. For example, find descriptive keywords that make you look more attractive to the customer. They value your small business for personal service. They believe you'll treat them more fairly than a big company. So, include words in your content and business descriptions that will appeal to them, like "quality," "handmade," and "personal," to name a few. Remind them of what sets you apart from your larger competitors.
Use Social Media to Connect with Local Customers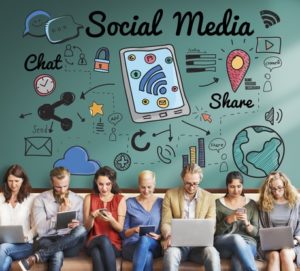 It's easy to connect with locals on social media. Start by creating that connection. Like their pictures and posts and follow people that post and comment about local places and events. Show an interest in them. This will create awareness of your business and the reciprocation will follow.
Let's say you're running a local franchise smoothie shop. How can you raise awareness about your many menu options, daily specials, and business hours—for free?
Get on Instagram and look under the "Places" tab. Check out what people are posting in and around your location. These are your people. Now like their pictures and follow them. This simple strategy is one possibility. You could also look for hashtags that speak about your neighborhood or events happening in and around your neighborhood. Try joining local Facebook groups, participating in local Twitter chats or creating your own relevant groups, chats, and Twitter lists.
Just about everyone (83%) has at least one social media account. And almost half (48%) of all Americans have interacted with companies on at least one of those social networks. So if you use location-specific information like geotags and hyper-local keywords as part of your hashtags and posts, it shouldn't be hard to find the local crowd.
Ask for Testimonials from Local Customers
Consumers look for reviews before they do business with a brand. According to a study by Yodle entitled "What Consumers Want from Local Businesses," 75% of customers said they looked to online reviews to evaluate local businesses. Use this to your advantage by encouraging public feedback from your current customers. Ask them to submit testimonials on Facebook and local search directories like Google and Yelp. You can also create a dedicated "Testimonials" page on your website to highlight some of your favorite reviews.
Also, don't forget to respond to any reviews. Thank those who left positive reviews and tell them you look forward to serving them again. And don't ignore negative reviews. Address them as quickly as possible by offering a solution to their problem.
For those unsolicited reviews or mentions, you can set up daily notifications via email on Google Alerts to keep track of them. Use a variety of applicable terms like your business name and/or specific product names (including the word review).
'Localize' Your Advertising
When you spend any amount of money on advertising, you expect results. If you're running a PPC campaign, use local-specific keywords plus words and phrases the natives would use. But don't overdo it with the local lingo or you won't appear genuine.
Geo Ad Customizers allows you to create ad copy that's personalized to the region where your ads are showing. This is a great way to boost click-through rate and ad engagement.
Sponsor Local Events for Publicity
When you run a small business, it's always a good idea to get involved in your local community, even if you don't have a store for customers to visit. Consider sponsoring a local event in the area you want to target with local marketing. This will provide more publicity and keep your brand in the public eye.
Another option is to create blog posts about various local events in relation to your business. This creates free publicity for the event while also linking it to your company.
Work With Local Publications
Backlinks are the backbone of a successful SEO strategy. By getting reputable sources to link to your website, you're improving your chances of ranking higher in search results. Find popular local publications and see if there's a natural fit with your business. You can approach them with the idea of writing a story about your business if you can find an interesting angle. Otherwise, inquire about writing an article for them as a guest writer or see if they have a business listing—anything that will get a link to your website.
Remember, when reputable websites link to your site, Google and other search engines view it as an endorsement of sorts. Your site will eventually become just as reputable. So go for those links. In the process, you're introducing more new people to your business.
Localization Strategy for Big Business
Big businesses (for the sake of this article, those brands and franchises spread out geographically) need localized marketing help more than small businesses. That's because they have more locations to attend to.
For example, let's say you're in charge of marketing for a franchise. You need to coordinate your marketing materials for all your locations, and you're looking for consistency across all your marketing channels. Big businesses can use all the previous tips, of course, but consider the following as important options, too.
Invest in a Brand Marketing Center
A Brand Marketing Center is a sophisticated, web-based marketing portal designed to meet your brand management needs. This solution allows your independent dealer network to easily deliver location-based marketing campaigns while still maintaining your brand's global identity. You can streamline your production and improve marketing consistency and effectiveness for a greater ROI.
Be sure your Brand Marketing Center is engineered to order so your specific needs are being met. That way, you'll get a customized solution whether you have 10 locations or thousands of users all over the world.
BlueSky ETO performs a detailed needs assessment for each client. Our proven technology has evolved over the past 16 years, so you get local marketing tools that fit your needs perfectly. Schedule a free consultation to learn how we can customize a brand marketing center for your brand.
Use Automated Marketing Campaigns
Creating a marketing campaign around user interaction makes marketing more relevant and engaging than ever before. The process is often called "trigger marketing" because you deliver marketing messages based upon user-triggered events.
The marketing collateral includes a pre-determined combination of templates and creative assets based on specific business rules that you set. You can create print ads, point-of-sale displays, email marketing messages (autoresponders), text messaging, or social media posts—all streamlined and delivered through automation. Together, they combine to create an effective and engaging campaign. Then, powerful reporting features go to work to track your results and improve your strategy for the next campaign.
Get Organized With Digital Asset Management
Digital asset management (DAM) software helps your marketing department organize its assets "in the cloud," making them available to authorized users no matter where they're located. You determine how much storage space you need, then combine it with your brand marketing center and/or automated marketing campaigns.
Think of the time you'll save by not having to send your updated marketing assets to multiple users. Logos, pictures, audio or video files, style guides, and much more. Just upload them to a central location where everything's easy to access.
Try a Brand Management Solution Demo
Are you wondering how local marketing tools will work for your business? Try a brand management solution for yourself with a free live demo. We'll show you how we'll customize a localization strategy for your brand.
Financial services marketing has traditionally been a somewhat bland business offering—at least as far as consumers are concerned. But that's exactly why modern-day marketing tactics have had to adapt—to meet people's ever-changing needs. Fintech answers that call in...
Summary
Article Name
Localized Marketing: It's Not Just for Small Businesses
Description
Localized marketing works for both small and large businesses. Understand your local customers and improve your localization strategy.
Author
Publisher Name
Publisher Logo