The modern-day hotel industry is ultracompetitive and ever-changing. U.S. hotel bookings in 2019 were over $185 billion, and that number is on the rise. It's a thriving industry. Yet hotel guests are expecting more for their money than ever before. If you don't give them what they want, they'll find another hotel that will. That's what makes it so competitive, and it could leave you at a crossroads with your hotel marketing strategy.
How do you give your guests what they need? You want to do all the digital marketing things, but you've heard direct mail is still a very effective marketing channel. Where should you direct your focus? Believe it or not, there's an easy answer. When you're marketing your hotel, you don't have to settle for digital or direct because the two work so well as a team. A cross-media marketing approach produces a 25% (or higher) response rate than direct mail alone.
Here's how to combine digital marketing with direct mail for your best multichannel hotel marketing results.
Hotel Marketing Means Understanding Your Guests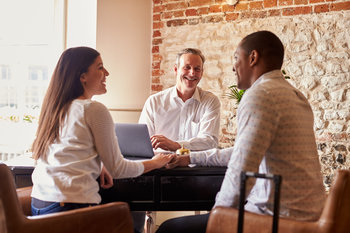 Before you can decide exactly how you're going to market to your guests, you need to know more about them. Naturally, that depends on what type of hotel you're marketing. You likely already have a buyer persona or a good idea who your typical guest is. But there are certain trends that you can reference to give your visitors their best experience.
According to Hotel Technology News, the modern-day hotel guest wants:
Biometric Fingerprint IDs. All-access swipe cards and (gasp) room keys are antiquated solutions to entering a hotel room these days. What about installing fingerprint readers on your entrances? That will really impress your patrons.
"Smart" rooms. Everything these days is smart. Smartphones, smart TVs, and smartwatches come to mind immediately. What about a smart room? Yes! Hotel guests want a nanotechnological environment. Do you know your guests' favorite color scheme, temperature, and lighting preferences? If you do, you can appeal to their senses and psyche.
Hyper-personalization. Ahh, now we're talking marketing. You can't ignore the positive effects of personalization. It's an effective marketing strategy. You can personalize everything from email blasts, landing pages, and direct mail campaigns to the way you arrange each of your hotel rooms.
Hilton recently introduced an amenity called Five Feet to Fitness. So much for trekking to the hotel gym. Now you can work out in the privacy of your own room. Hilton provides almost a dozen different fitness equipment and accessory options, like a LifeFitness bicycle, TRX workout system, guided exercise kiosk, and more. If you overdo it, there's even some Biofreeze on hand to soothe those aching muscles.
Guest Data Basics: Don't Underestimate Essential Information
If those amenities are out of reach for your hotel, scale back to a basic understanding of your guests' needs. It's better to know a little about your guests than nothing at all. For example, contact information, demographics, and the reason they're staying with you are all important details. If a guest has visited before, you already know something about their booking frequency and/or travel patterns.
Let's say Mr. Smith books a three-night business trip every month—like clockwork. He's not an ideal candidate for a discounted offer, but you should consider ways to ensure he keeps coming back. Check to see if he's part of your loyalty program. If not, speak to him about the benefits and make it easy for him to become a member. Also, if he makes the same requests each time, have those amenities or services in place in advance so he doesn't need to ask for them each time.
What is Multichannel Marketing?
The simplest definition of multichannel marketing is using a combination of direct and indirect communication channels. In layman's terms, that means you use more than one marketing channel. Think about your hotel's physical location as a channel. You also have your website, printed brochures, direct mail campaigns, email campaigns, mobile marketing, etc. Each is its own channel, but rather than only using one, you use multiple channels. Ideally, you use them all.
Multichannel vs. Omnichannel: Do You Have to Choose?
Before you can implement a multichannel (or omnichannel marketing) approach, it helps to know what they are—and aren't. Multichannel is like omnichannel because you're using a variety of marketing channels to communicate your message. But with omnichannel, all those channels are working together. So when something happens on one channel, it reflects precisely on the others. Here's a quick example.
Disney is much more than a hotel, but let's use the "Happiest Place on Earth" to illustrate omnichannel marketing at its best. You can plan your trip from their website, which works equally well on mobile as it does on desktop (as it should). After you've booked your trip, you'll receive access to the My Disney Experience tool where you can plan your entire trip, including making hotel reservations. Once you're at the park, Disney provides Magic Bands that are—for lack of a better term—magical. You can use yours to get into your hotel room, order food, even stash photos that are taken of you with Disney characters around the park.
You can use either multichannel or omnichannel marketing methods. It's up to you, but your customers expect one or the other. In fact, almost 100% of consumers surveyed said they switch back and forth between their electronic devices on any given day. For instance, they want their smartphone to coordinate with their laptop. Plus, they want the direct mail piece you sent to refer to another marketing channel, like a landing page on your website or an offer at your hotel. How much will you love creating a cross-channel marketing strategy? Let's count the ways!
Combine Direct Mail and Email for Better Results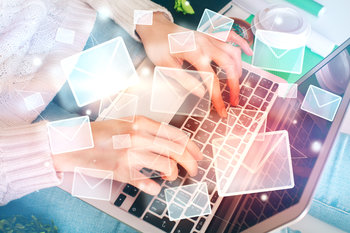 Many marketers have asked whether they should use email or direct mail. It's still an ongoing debate in certain circles, but the answer is actually very clear. Yes! Research shows it's best to use both direct mail and email because consumers spend, on average, 25% more when the two channels are combined. When you strategically combine direct mail and email marketing, you're getting the most from each channel. Let's look at some specific examples.
Send Direct Mail to Email Nonresponders
The average open rate for emails in the travel industry is 20%, according to MailChimp's findings. The average click rate (indicating that the recipient has an interest in your offer) is a meager 2.25%. That's not to say that email's an ineffective marketing medium, it's just that people have become a bit jaded with it because they receive so much. The numbers vary greatly, but the average office worker receives about 120 emails every day. So you have to really grab their attention with an effective subject line and message. That's why it's a great idea to introduce some direct mail into the campaign if you don't receive a response via email.
Follow Up a Direct Mail Campaign with Email
Picture this. You want to tell people about your new hotel, but you can't start with email because you don't have enough addresses to warrant a campaign. In other words, you don't have a lot of email addresses to market to. This puts you in a position to leverage the power of direct mail. You can use it for your initial outreach. You can also direct your prospects to a landing page on your website via a PURL (more on that in a moment), then follow up with them using email—once they've volunteered their email address to you.
This is a great hotel marketing strategy, especially when you want to tell your local audience about all of your services. For instance, you may not get a lot of room reservations from locals, but you might attract them and local businesses to your restaurant, bar, or conference/event space.
Combine Direct Mail and Email in an Automated Campaign
Email drip campaigns help you to onboard new customers, nurture leads, and engage with prospective guests who sign up via your website. All in all, it's an effective marketing strategy. The proof? Drip campaigns have an 80% higher open-and-click rate than single emails. But modern-day marketers are now incorporating direct mail into their automated sequences to set themselves apart from their competitors.
Think about it. If your hotel's drip campaign looks and feels like all the others, you're not going to stand out. If you add a direct mailing to the mix, you'll show creativity and initiative. Note: If you adopt this strategy, make sure that both your email messages and your direct mailings feature the same graphic standards and brand voice. The last thing you want is brand confusion.
Use PURLs and QR Codes in Your Direct Mailings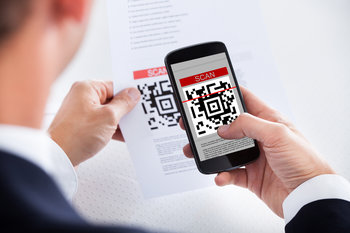 We spoke earlier about including a personalized URL (PURL) in your direct mail piece. A PURL allows you to personalize (as its name suggests) your direct mailing to a customer's preferences. You can also track response rates and capture information about them in real-time. All the recipient has to do is type that address into their web browser and they'll find a personalized web page. You'll know when they visit the page and what they do when they're on the page.
A QR (quick response) code serves the same purpose. In fact, it eliminates the prospect from having to type in the URL. It's more or less a graphical version of a PURL that's scannable with a smartphone camera or reader. That's why it's a good idea to include both. The less work the customer has to do the better.
Hotel Marketing: A Multichannel Approach
Hotel marketing begins and ends with your guests. The more you know about them, the better you can serve their needs. In a highly competitive industry like hospitality, it helps to pay attention to the smallest details in order to win their loyalty. A multichannel marketing strategy that includes both digital and direct mail covers all your bases. But you'll need a solid plan to make it work the way it was intended.
That's where we come in. BlueSky ETO is your perfect hotel marketing multichannel partner. We can help you with all your digital marketing campaigns—from conception to delivery, including brand/digital asset management and marketing automation. Plus, we'll coordinate all your direct mail needs with our sister company, MSP, an industry leader with more than 65 years of experience. When it comes to your hotel marketing efforts, don't settle for digital or direct. Use both and trust your strategy to a proven provider in the hospitality industry. Contact a BlueSky representative to schedule a free consultation for your hotel today.
Hotel Marketing
Need Help with Your Hotel Marketing Strategy?
Financial services marketing has traditionally been a somewhat bland business offering—at least as far as consumers are concerned. But that's exactly why modern-day marketing tactics have had to adapt—to meet people's ever-changing needs. Fintech answers that call in...
Summary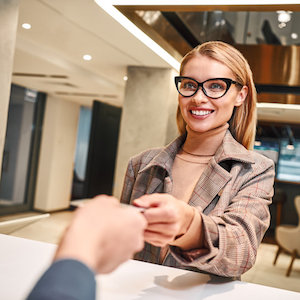 Article Name
Hotel Marketing: How to Combine Digital with Direct Mail
Description
The hospitality industry is ultracompetitive. Here's how to combine digital marketing and direct mail for your best hotel marketing results.
Author
Publisher Name
Publisher Logo