The term "going rogue" has taken on a somewhat romantic notion these days. Usually, it indicates someone showing an independent spirit. We picture the rogue as a maverick who bucks off expectations to forge his own path. While it's become something to admire in politics or sports, it's less appreciated in the business world. That may help explain the rapid rise of Local Marketing Automation (LMA). This valuable business tool gives marketing leaders the power to disrupt without threatening their brand identity in the process.
The Benefits of Local Marketing Automation
Local marketing automation offers satellite branches of a national or global brand the opportunity to utilize the company's image. This includes its branded name, logo, and images to build marketing materials on a more personal level. The idea of LMA is to prevent the local outlet of a national company from "going rogue." Thwarting attempts to develop their own ads or branding efforts that miss the marketing target and veer too far away from established company practices. These practices can dilute a brand and undo years of the hard work that goes into building a brand image.
The Effects of Integrated Local Marketing Management
Integrated local marketing management has a lot to offer to both the parent company and the local outlet. Here are a few of the major benefits:
Maintaining Marketing Consistency. Taking the national message and using it locally helps the brand stay on target. Additionally, it gives local entities the ability to enjoy the recognition and visibility of the brand itself.
Lower Marketing Costs. The national expertise of the brand can be combined with local data for lower marketing costs. The result is an expanded market reach and awareness that attracts those familiar with a strong brand name.
Raising Response Rates. Customers may be aware of the brand's national reputation. Local marketing automation helps them see the efforts of such a campaign closer to home, reinforcing a positive image of both the brand and the local outlet.
Marketing Efficiency. With access to the national brand's approved logos and collateral material, local marketing efforts become more efficient. This also allows regional affiliates to tailor their message to the local audience using company branding.
This combined effort assures brand consistency across the board, as corporate leaders are ensured their brand image message is staying consistent.
Hitting the Marketing Bullseye with Local Automation Marketing
Local marketing automation provides an even greater benefit. It allows brand managers to leverage brand recognition value to grow a business. Therefore, this leads a more positive image of the brand and better ROI. In other words, more local marketing efforts hit the proverbial "bullseye."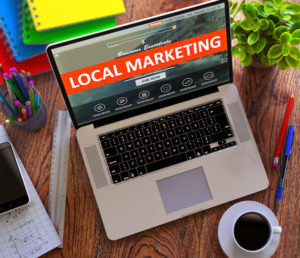 According to Pageflex, "LMA provides solutions that regular marketing automation misses, including improved brand compliance, localized message approvals, and consistency. Lack of alignment with corporate marketing and branding strategies can lead to many challenges. These include delays in approval, customer dissatisfaction, and higher production costs resulting from redundant time and effort spent on developing and ultimately re-creating resources. The automation of localizing marketing collateral can keep costs down while retaining a global appeal at the local level."
Local marketing automation is also a more efficient form of marketing and can lead to better response rates. According to Gleanster Research, "Top Performers who localize marketing communications report an 18% higher response rate over generic corporate communications. These performance gains can largely be credited to growth in adoption of marketing automation tools."
Clearly, utilizing local marketing automation has its benefits. Cost savings, greater visibility, and efficient solutions built for fast deployment, all support efforts for integrated local marketing management.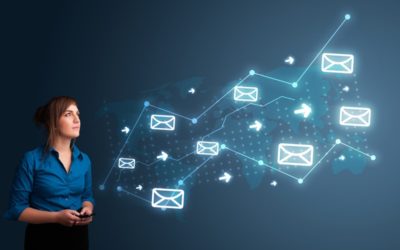 Modern-day marketers love marketing automation. And why not? It simplifies repetitive tasks like sending email responses, posting to social media, and completing various other website actions. It saves time, money, and frustration, and helps make marketers' lives...
read more
Summary
Article Name
Avoid Going Rogue with Local Marketing Automation
Description
Local marketing automation empowers employees without threatening brand image. Find out how to improve brand consistency with these strategies.
Author
Publisher Name
Publisher Logo