A recent business survey from Royal Mail MarketReach — a direct marketing campaign services facility of the United Kingdom's Royal Mail service — reported nearly three-quarters of all U.K. small enterprises are reinvesting up to 20% of their profits into marketing initiatives. Those same small businesses said they used several media channels to promote themselves. It's true — even smaller companies are realizing the benefits of multi-channel marketing solutions.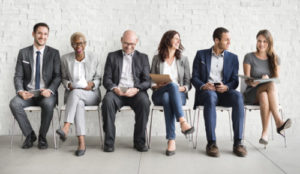 A New Era of Global Channel Marketing Solutions
It's a given these days that to encourage customers to buy your products or services, you need to leverage diverse marketing channels. Gone are the days when a person would only go to a physical store to buy something. Today, advertising bombards consumers from every angle. Everywhere they look, they discover new brands and new solutions. Retailers that don't use such channels are usually labeled "defunct."
So, should you be using multi-channel marketing to promote your line? Absolutely. When done properly, multi-channel marketing drives more sales, promotes a higher profile for your brand, and results in a stronger bottom line.
To that end, the following are three benefits that a well-managed multi-channel marketing campaign can deliver:
Benefits of Multi-Channel Marketing
1. Reinforced Brand Recognition
Think about your favorite brand, whether it's a clothing line, a car manufacturer or even a musical artist. Today's top brands are accessible anywhere, and more and more these days that means via a hand-held device.
If you couldn't find what you were looking for on your smartphone, would you switch devices, or brands? Consumers are a fickle bunch. The smartest brands are ubiquitous, making it easy to find what you want almost instantly, anywhere.
2. Multi-Channel Marketing Solutions Simplify Selling
It's simple math: The more channels your brand is seen in, the more difficult it can become to maintain. But when a brand is omnipresent, updated, and engaged it becomes their "go-to." Utilizing marketing asset management tools, such as brand management software from brand resource center BlueSky ETO, can be tremendously helpful. In the end, it means you'll be top of mind when it comes time to making the buying decision.
3. Gain Repeat Business Through Global Channel Marketing Solutions
Once you have a client, your multi-channel efforts can help keep them engaged with your brand. Deliver on your promises through these multiple channels and they'll count on you to continue doing so. By using multi-channel efforts to boost your marketing identity, you're assuring yourself (and your clients) that you're available 24/7.
The benefits of multi-channel marketing are obvious. But what about the steps needed to get there?
Could you benefit from a better focus on diverse marketing collateral? Click on the link below to download a free, multi-channel marketing checklist to see how you're doing. A high score will confirm that you're on course. A lower one will show you where your weaknesses hide, and how to identify and improve them with global channel marketing solutions.
Either way, it's worth a look and will give you a roadmap to multi-channel success. Knowledge is power.
Is your multi-channel marketing effective?
Financial services marketing has traditionally been a somewhat bland business offering—at least as far as consumers are concerned. But that's exactly why modern-day marketing tactics have had to adapt—to meet people's ever-changing needs. Fintech answers that call in...
read more
Summary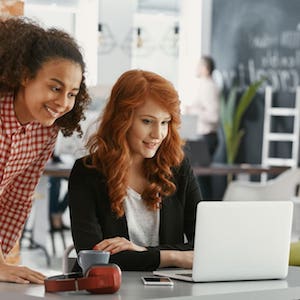 Article Name
Multi-Channel Marketing: 3 Benefits of an Effective Campaign
Description
Is multi-channel marketing a central part of your strategy? Learn key opportunities for global channel marketing solutions [FREE checklist included!]
Author
Publisher Name
Publisher Logo