The term data management is getting a lot of attention these days. This is especially true as more and more companies realize the value of the data that they own. From client contact information to shopping habits to personal identification numbers, the data you have about clients – and also the way you manage it – is rising in value. As that value rises, so does the need to protect, better understand, and utilize these assets fully.
As such, data management best practices are starting to garner more notice, as a way to better quantify what you already have in hand and also use such information effectively and profitably.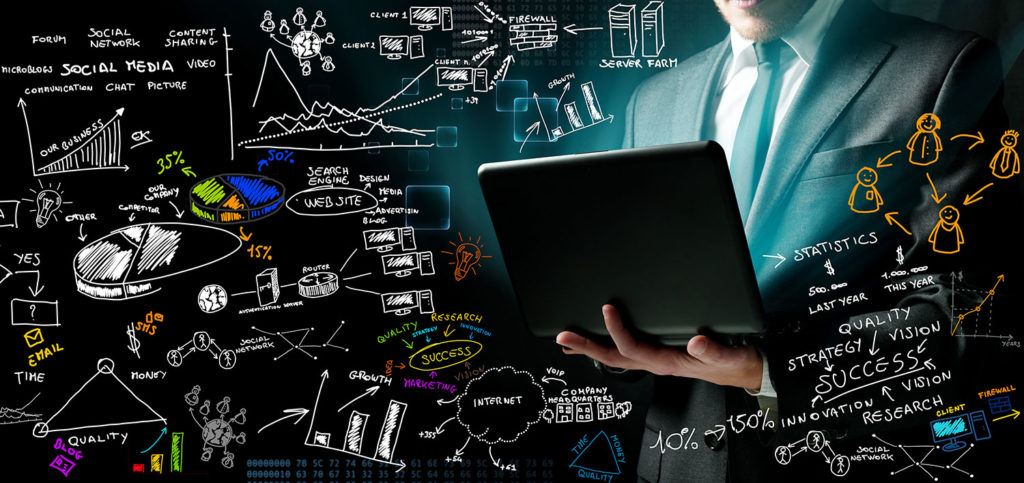 It's no secret that the value of a company's data has grown tremendously in recent years. The problem is that such information is spread out among different areas of a company, with different people managing (or, sometimes, not managing) that data. You have your web-side people doing what they do best, the local marketing automation and PR departments handling their ends, and the branding folks making sure the company name and brand stays in the public consciousness. All of them have their specific audiences, and all may have different ways of managing the data they collect. This is where problems can begin. Consolidating and standardizing what you have is critical.
In order to assure that everyone stays on the same page and understands the value of the data they hold, some data management best practices should be followed. They include:
1. Develop a Data Management Plan.
The old saying, "You can't know where you're going if you don't know where you've been" is apropos here. Before wading into all the data you've collected, or will collect, take a step back and look at the larger picture. What are you hoping to achieve with your digital or print marketing? What is your target goal? If you're collecting data to be used as sales or marketing leads, make sure the questions you ask your prospects will supply the needed information. Managing it all properly up front will save a lot of grief down the road.
2. Don't Rely Completely on Your CRM.
Customer relationship management, or CRM, refers to the practices, strategies, and technologies that some companies use to manage and analyze customer interactions. It also refers to the data those interactions yield throughout the customer lifecycle. Although extremely helpful in parsing your data, using it exclusively can also lead to a certain level of complacency. Be mindful of this, and guard against it. A "human" touch to data management always adds value.
3. Check Your Security Levels.
All the best data in the world will be rendered useless if someone is able to hack in and steal or otherwise compromise it. With use of the cloud becoming more popular, security has become a real issue, as well as a concern for those who are giving you their contact information and more. (Just ask the IT folks at Target, Staples, Home Depot and Sony about their nightmare scenarios.) Make sure your information is not only secure, but also backed up off-site in case the worst should happen. Ransomware – where hackers seize your data and hold it for ransom – is on a sharp uptick
4. Scrub Your Data Regularly.
"Up to 40 percent of all strategic processes fail because of poor data," notes leading analytics company SAS. "With a data quality platform designed around data management best practices, you can incorporate data cleansing right into your data integration flow." Too many hard bounces – where emails cannot be delivered due to bad data – are a waste of time and resources. Make sure the data you have is clean and usable. That way, you'll get the most out of your data-driven marketing tools.
5. Keep It Simple.
The Stanford (Calif.) College Library has one of the most extensive databases in the world, yet they manage it by following some standard practices. Among these:
Using descriptive and informative file names.
Choosing file formats to ensure long-term success.
Tracking different versions of the data for easy cross-referencing.
Utilizing helpful tools to best analyze the data they already have.
A little effort at the beginning will pay big dividends down the road.
6. Get Everyone on Board.
In order to properly manage and balance your data, you need the complete buy-in from everyone who generates or touches it. There might be some who balk at the idea of change (Is there any WORSE phrase than, "But that's how we've always done it"?), yet it's critical that everyone sees and appreciates the value of proper data management. There's a reason they say, "A chain is only as strong as its weakest link."
The value of your data management efforts is only going to expand in the near future, as more companies discover the value of the information they already have. The time to start thinking about it is now, before it gets unwieldy.
When it comes to sharing your brand's digital marketing assets, how efficient are you? Are you still emailing files to distributed marketers and personnel that need them—or do you have the best digital asset management system in place to expertly organize and deliver...
read more
Summary
Article Name
Data Management Best Practices: Six Keys to Success Every Brand Should Follow
Description
The data you have is rising in value. Are you protecting your assets with marketing data management? Learn how with these simple tips.
Author
Publisher Name
Publisher Logo