Did you know there are over 3,700,000 retail establishments in the United States alone? Together, these businesses have a GDP impact of $2.6 trillion. It's easy to understand why. Whether we're swapping a few wrinkled dollars for a gallon of milk or swiping a credit card for a 70" television, we're making retail purchases every day. Steady consumer demand and support means there's a lot of money to be made in the retail industry—but only for brands who can stand out from the crowd. New and established brands need to get creative to improve their reach and ROI. These 10 unique retail marketing strategies can help.
Retail Marketing Strategies for Search
1. Steal the Search Spotlight With AdWords Extensions
If Google Ads isn't already a major part of your retail marketing strategies, it should be. Google's paid search tools allow retail advertising to snag prime real estate in search engine result pages (or SERPs). AdWords can help your retail brand steal the spotlight and outshine competitors. AdWords Extensions go a step further, by providing enhanced results and additional features that lead to lower CPCs and higher ROI.
Currently, Google offers five types of AdWords extensions:
Sitelinks:

Share additional website links to specific pages. For example, add links for "Find a Location" or "Today's Deals" to help users jump to the exact page they're looking for.

Call extensions:

Add the number of the nearest retail location or your national customer service number and let customers click to call.

Seller ratings:

Have a five-star rating? Show it off with this extension.

App extensions:

These extensions will automatically connect visitors to the app store where they can download your retail brand's app.

Location extensions:

Share the location of brick-and-mortar retail stores. This extension can also share a map, phone number, and even the distance to the nearest location.
Google will automatically add some AdWords extensions (like seller ratings) when it deems them helpful. Others, like additional site links, you'll neeed to add manually. There's no additional cost for adding AdWords Extensions, so try A/B testing these features. With the right targeting and optimized ads, AdWords extensions can help drive major traffic (and conversions) in-store and online.
2. Retail Marketing Strategies for Voice
Voice search results are now over 95% accurate. As technology improves, more users are opting to use voice search. Today, one in every five searches made with the Google Android App in the United States is a voice search. Here are a few retail marketing strategies for voice search success:
Optimize for Mobile. Voice searches are largely conducted on mobile and "voice first" devices like Amazon's Echo. Google won't award top positions to sites that aren't optimized for mobile. Not sure how your site performs? Run Google's Mobile-Friendly Test to find out.
Claim Your Google My Business Listing. Over 22% of voice searches are looking for local results. Claiming your Google My Business Listing (and making sure the information shared is accurate) can help your retail locations appear in desktop and mobile searches. This can also increase the likelihood of voice searchers being sent to your site.
Prioritize Long-tail Keywords. Voice searchers know they have to be specific if they want accurate voice search results. So they're more likely to search for "where can I buy the best deep dish pizza in Pittsburgh" than they are for "pizza." Make sure your retail marketing strategy emphasizes targeted, long-tail keywords that include product details and location information.
Voice search doesn't show any sign of slowing in popularity. So invest some time in optimizing your retail marketing strategies for voice search and get in on the ground floor!
3. Make SEO Product Descriptions a Part of Your Retail Marketing Strategy
Brands with an e-commerce component should make their product pages a central part of their retail marketing strategies. When optimized correctly, these individual pages can rank in search results for product-related terms. This makes them easier for shoppers to find and buy. As Jonathan Koo at Kissmetrics explains, the first step to creating an ideal product page is filling it with unique content:
A great way to measure how much unique content you need is to measure the default word count of a blank product page. Count all the words used in your navigation, sidebar, footer and any text that is present on a blank product page. Make sure your unique text, exceeds that "default" word count in order to have a heavier weight on unique content.
Remember to never simply copy and paste the product description from a manufacturer. If your description already appears on other websites, Google will penalize you. It will push you down the list of search results, or ban you from appearing in results altogether. Instead, craft a detailed description that's entirely unique. Don't forget to include product-specific keywords to attract customers who are searching for your specific product.
To add more unique content and targeted keywords to each product page, include an option for customer reviews. This feature is a great way to leverage user-generated content. It will also engender more brand trust, helping to improve conversion rates.
Improve Retail Marketing With a Better Promotion Strategy
4. Boost Sales With Direct Mail Automation
New customers need an introduction to your brand. Loyal customers need to feel like they're valued. Both need a compelling reason to cross the sale line and convert. Direct mail automation is a great way to achieve all of these goals. Your business likely already sends mailings to new and loyal customers. Why not boost your ROI by creating campaigns that are targeted to each recipient?
Automated marketing campaigns can include personalized text that addresses your recipient by name or shares the address of your nearest retail location. These campaigns can also include unique content. A mom of three can receive a mailing highlighting your new line of kids' clothing while a single guy in his twenties receives one that showcases guy's shirts and shoes instead. Each type of mailing can include unique promotion codes, making it easy for you to track redemption rates and compare results.
One of the greatest features of direct mail automation is that these mailings can be triggered by recipients' actions and data. Loyal shoppers who haven't made a purchase in three months can receive a specific promotion aimed at winning them back. New retail credit card members can receive alerts about member-only sales. In addition to direct mail pieces, automation software can also send targeted emails to contacts. Use each medium to execute a more targeted promotion strategy and watch retail sales climb. It's clear to see why direct mail is such a trusted tool for luxury marketing experts.
5. The Pricing Magic of #9
You've definitely seen this retail marketing strategy in action, even if you didn't notice it at the time. Here's the CliffNotes version: to drive more sales, change product price points to end with the number nine. One study by MIT and the University of Chicago tested the effect of the magic number nine with three separate experiments. The findings were surprising: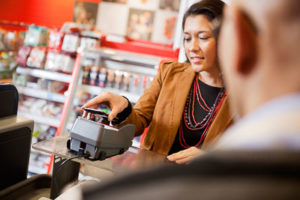 First, use of a $9 price ending increased demand in all three experiments. Second, the increase in demand was stronger for new items than for items that the retailer had sold in previous years.
One of the experiments tested a standard women's clothing item priced at $34, $39, and $44.
According to the study, the same item sold best at $39, even more than when listed at the lower price of $34. Though they shouldn't offer the same item at the same time with multiple price points, retailers should test this pricing strategy at different times or with different items. You may find that the key to higher conversion rates lies in unlocking the power of the number nine.
6. Drive Conversion by Raising the Price Ceiling
How do luxury retail brands build brand loyalty? One of their most common retail marketing strategies is raising the price ceiling. Here's how it works:
Even consumers with large budgets like to feel like savvy shoppers. They may spend $500 on a new handbag, but they justify the purchase if there's another purse they want even more for $1,000. The perceived compromise lessens the likelihood of buyer's remorse. A $25,000 coat from Saks' Fur Salon isn't a best seller, but its price point plays mind tricks on shoppers. Suddenly, $700 for a rabbit fur feels like a downright bargain.
Many retailers don't expect to drive the majority of sales through their highest price point items. However, they continue to carry and showcase expensive items in order to make their other products look like great deals by comparison. This allows them to create the perception of a bargain without having to actually lower prices. Try this retail marketing strategy and track your conversions. You should expect to see larger sales volumes of products priced in the middle and lower ranges.
7. Give Local Retailers the Power to Personalize Their Promotion Strategy
Targeted marketing that appeals to consumers on a personal level is far more likely to lead to a sale. Retail brand managers know this, but they don't always have the power to know what consumers in each specific retail location are interested in. Local stakeholders do. Store owners, franchisees, managers, and hourly retail employees understand their local community's needs because they're a part of that community.
Retail brands can leverage this knowledge by giving local employees more control over their marketing collateral. With the help of a Brand Marketing Center, these employees can use Marketing Templates to create collateral that's uniquely targeted to their customers.
A point of sale sign can highlight a deal on their most popular product. A window sign can advertise a promotion using the high school football team's fighting colors. With Marketing Templates, brand managers can control which elements are static and which can be edited. The result? Highly-targeted local retail marketing strategies that don't threaten brand consistency.
Leverage Social Media to Improve Retail Marketing Reach
8. Tap Into New Audiences With Influencer Marketing
Professional footballer Cristiano Ronaldo has over 106 million followers on Instagram. Singer Selena Gomez has over 123 million. Imagine what would happen to your sales if either of them shared a post recommending your product.
Users like these are the Holy Grail of influencer marketing. While scoring a spot on their feeds may be nearly impossible, plenty of other popular social media users are happy to promote products—for a price. Try leveraging the power of social media influencers by turning them into product evangelists. When you do, keep these concepts in mind:
An influencer and their followers don't always fit the same mold.

A Brazilian model may have a following that consists of 80% American men. That's probably not the right audience if your goal is to sell bikinis in Brazil. Take time to research not just the influencer, but their audience.

Organize potential promoters into tiers.

Don't pass up the opportunity to work with someone who might be the perfect voice for your brand just because they have fewer followers. Organize influencers into different tiers based on following and authority and reach out to users on different levels.

Define expectations, but be flexible.

Influencers will be more excited to work with brands that offer them some flexibility. Allowing them to put their personal stamp on posts will also protect these posts from feeling forced and repetitive.

Track results.

Give influencers unique redemption and promotion codes. This makes it easy to gauge the efficacy of influencer campaigns, and will also help the influencer and their followers to feel like they're part of an exclusive bargain.
Lastly, don't enter into lengthy or complicated contracts with influencers until you've built a relationship with them. This will allow you to move away from influencers who aren't driving sales and free up time and budget dollars to work with those who can make a greater impact.
9. Start Selling on Social
If you're like most successful brands, you're already promoting your products on social media. But are you offering users the ability to purchase those products directly through their favorite social sites? Look beyond the retail marketing strategies you'be implemented on your own website and major e-commerce sites like Amazon to promote more sales conversions on social media. Here are a few places to start:
Create a "Shop" tab on your brand's Facebook page. Use this section to highlight products, provide additional info, and allow users to make a purchase with just a few clicks.
Promote sales on Twitter with e-commerce platform Shopify. Many retailers have found success leveraging this e-commerce tool. However, keep this in mind—there are rumors that it might be phased out soon as Twitter focuses less on e-commerce.
Drives sales from Pinterest with Buyable Pins. These pins contain up-to-date pricing info and can lead users to the point of purchase. Unfortunately, this feature is currently only available inside the U.S.
These are only three of the most popular social networks. Many others offer e-commerce options and the list is growing every day. Explore your options, but try to focus first on the platforms where you've already built a following. No need to start from scratch—leveraging an established following will help you hit the ground running.
10. Share Your Story Through Video
According to Hubspot, 43% of people want to see more video content from marketers. 51.9% of marketing professionals worldwide also name video as the type of content with the best ROI. These are just two of a growing number of statistics that are encouraging brands to make video a major part of their retail advertising strategy.
The videos you create don't have to be feature-length. 56% of videos published last year were less than two minutes long. In fact, brands can even cut production costs by leveraging video through live feeds using features like Facebook Live. Many beauty brands, for example, use Facebook Live to promote new product launches. During these live feeds, brand ambassadors showcase new product features, provide expert tips for application, and even host giveaways for users.
Whether you use live streaming or polished video content, your retail brand can expect a larger reach, and a greater potential for sales, when you leverage video content.
Building Retail Marketing Strategies Around Your Brand
If you're looking to improve your reach and ROI, these strategies are a great place to start. But as you implement these ideas, keep one thing in mind—your strategies should be adapted to fit your brand, not the other way around. The ideas you execute and the tools you use need to be uniquely built around your brand identity and goals if you want to achieve lasting results.
Need some help optimizing your approach? Schedule a free brand consultation with BlueSky ETO today. We'll show you examples of how Brand Marketing Centers, Automated Local Marketing Campaigns, Customizable Marketing Templates, and Digital Asset Management systems can make your retail marketing strategies more effective and efficient without sacrificing your retail brand identity.
Financial services marketing has traditionally been a somewhat bland business offering—at least as far as consumers are concerned. But that's exactly why modern-day marketing tactics have had to adapt—to meet people's ever-changing needs. Fintech answers that call in...
read more
Summary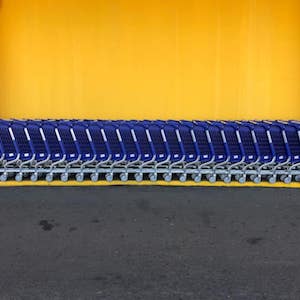 Article Name
10 Retail Advertising Strategies for Improved Reach and ROI
Description
New and established brands need to get creative to improve their reach and ROI. These 10 unique retail advertising strategies can help.
Author
Publisher Name
Publisher Logo