Retail Brand Management Software
Retail brand management is an evolving science. Maintaining a consistent brand image across a network of diverse store locations is no easy task. Each location has its own needs and distributed marketing team members with their own input and capabilities. Your job is to leverage their skills, enable them to succeed locally, and maintain brand consistency – all at the same time. Brand management software from BlueSky ETO is your secret weapon. Our Brand Marketing Centers let you customize your marketing creative for each marketing campaign in a few easy steps using powerful marketing templates, asset management, local marketing automation, and fully automated campaigns.
Locally Relevant and Globally Compliant Marketing Collateral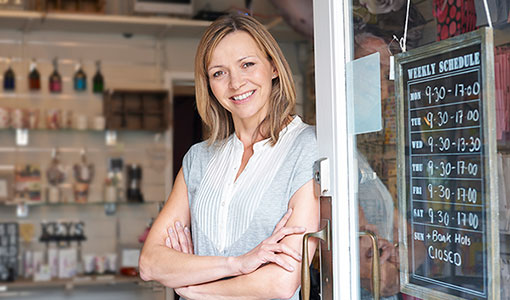 Local Marketing Solutions
Let technology take the work out of creating and distributing marketing collateral. From in-store displays to personalized sales emails and direct mail campaigns, a Brand Marketing Center can take the heavy lifting out of your business development while improving your marketing return on investment.
Marketing Templates for All Campaigns
The foundation of marketing automation are powerful, locally customizable templates. Based on your needs we can build templates that provide a variety of customization capabilities from images, copy and store locations. You can also leverage templates to execute fully automated campaigns on your local marketer's behalf.
Superior Marketing ROI
Most marketers struggle to find the advertising assets they need for their campaigns and get frustrated as they wait for headquarters to approve their ads. Using automation, our clients have seen savings of up to 80% in turn-around time for local marketing with improved effectiveness.
Improved Brand Compliance with Local Marketing Automation and Collateral Management built exclusively for your company.
Brand Marketing Centers: Sophisticated, web-based marketing portals to meet your retail brand management needs. Streamline productions, improve marketing consistency and effectiveness for greater ROI. Learn More
Automated Marketing Campaigns: Produce marketing collateral based upon trigger events. Customized marketing templates and business rules seamlessly build, produce and distribute local marketing materials. Learn More
Digital Asset Management: A single, secure location for all your marketing collateral with robust tagging and version controls. Asset management that is fully integrated with your MarCom technology stack. Learn More
Recent Retail Brand Management Blog Articles
How familiar is your target audience with your brand? Do your customers easily recognize your company? Does your business have distinctive qualities that people relate to?These are the traits that define strong brand awareness. Amazon has it. They're the most valuable...

Free Brand Marketing Consultation
Contact us for a free, personalized demonstration of BlueSky ETO brand management solutions based on your organization's unique needs.

Try Live Demo
Experience the easy-to-use power of BlueSky ETO's brand management software with a test flight in our free Live Demo – the Flight Simulator.