What do you like to do on your days off? Do you test out your latest driver at your favorite golf course? Do you pack up the RV and head out to your family cabin? Or do you dust off your Marvel comic collection and visit your local sci fi convention with the hopes of scoring some autographs? We all think of different things when we think of having fun. Luckily, recreation marketing has grown with our imaginations. So no matter what you dream of doing on your day off, there's a brand out there that's happy to help.
What Is the Recreation Industry and What Is Recreation Marketing?
What is recreation marketing? Before you can define recreation marketing and understand the unique challenges and opportunities of recreation marketing, you first need to understand the definition of the recreation industry itself. Also known as "leisure and recreation," the recreation industry provides experiences for the purpose of enjoyment, relaxation, and even health.
Examples of Businesses in the Recreation Industry
The recreation industry includes a wide variety of businesses and activities. Here are just a few examples of businesses which define the recreation industry:
Sports stadiums

Sports teams and leagues

Amusement parks

Movie theatres

Music venues

Theatrical companies

Dance companies

Recreational goods rentals

Golf courses

Travel agencies

Gaming and fishing preserves

Arcades and activity centers

Painting and craft classes

Paintball, batting cages, and laser tag arenas
While these are some examples of major industries which help define recreation, they certainly aren't the only types of businesses that fall under this classification. New recreation trends are emerging every day, and with them, new businesses are growing to meet demands. For examples of some of the most popular recreation options in your area, just open your Groupon app. From archery lessons to roller derby tournaments, there are always new examples of recreation marketing to discover.
There are, however, several business types which seem like they'd be part of the recreational industry but actually fall outside of this classification. According to The New York Times market report, "The Leisure and Recreation industry excludes casinos, classified in Casinos and Gaming; and manufacturers of recreational products, classified in Leisure Products." This delineation exists for tax and stock market purposes, however. When it comes to recreational marketing, a casino faces many of the same challenges as an amusement park.
Unique Recreation Marketing Challenges
While many business sell tangible items, recreation marketing exists to sell experiences. As you can imagine, convincing a customer to purchase a skydiving trip is a lot different than convincing them to buy a t-shirt with an airplane on it. Recreational activities are about learning new skills, making memories with your family, or relaxing after a stressful work week. Selling concepts like these comes with some unique challenges. Here are just a few of the biggest challenges facing marketers of recreational activities:
Recreation Marketing Challenge #1: Seasons and Schedules
If you've ever been to a baseball game on opening day or visited a water park during a rainstorm you already know this fact: the recreation industry is subject to the seasons. Travel agencies, for example, see much higher demands for low-cost Cancun trips during spring break than they do during finals week.
Outdoor recreational facilities like amusement parks and golf courses must fight not only against winter weather, but stormy days during their busy seasons. While a cloudless day or Stanley Cup Final can bring record-breaking crowds, recreational facilities struggle to build revenue on off days and off seasons.
Creative Recreation Marketing Tip #1: Offer Off-Season Deals
One of the simplest ways to coax families away from their couches is to offer them a deal. Disney park tickets can range up to $40 in price for a single ticket from day to day. While that may not seem like a huge incentive, consider this— that adds up to $480 in savings for a family of four spending three days at the park. By adjusting the pricing structure, amusement parks and other recreational businesses can optimize revenue and create steady crowd sizes throughout the year, leading to a better customer experience in the process. (After all, there's nothing fun about waiting in long lines!)
To maximize this marketing strategy, target offers to specific groups at specific times. Variable data printing makes it easy to get as specific with your message as you desire. For example, a business that teaches group painting classes could mail special deals to sororities looking for bonding opportunities during pledge week. As the school year winds down, a theme park could alert parents about special deal days during the summer.
The best part? These direct mail marketing campaigns can be completed separately or together. Printed postcards, brochures, and other direct mail advertising pieces can even address the recipient by name and include other personalized text and graphics. By targeting and tailoring off-season deals, recreational companies can make every season their busy season.
Recreation Marketing Challenge #2: Change Requires Agility
Marketing managers spend a great deal of their time planning. They plan for busy seasons, for major sales, for product launches, and more. Planning is a necessary part of the marketing process. It allows brands to balance budgets, to anticipate needs for additional staff and vendors, and to ensure marketing collateral is delivered in the right time frame. Accomplishing these tasks is never easy, but it becomes much more difficult when brands are marketing recreational events and activities.
Sports arenas and teams offer a great example. Within seconds, a player's injury can sideline them for the rest of the season. A single game or even a single play can determine which team advances to the finals and which team is finished until next year. Each action can have a profound effect on the value and distribution of branded material. This extends beyond jerseys and championship t-shirts. It can affect everything from social media posts to billboards.
As a brand's story changes, marketers can struggle to keep up. This means they often miss out on valuable marketing opportunities, or worse—quickly produce collateral that isn't polished or brand compliant.
Creative Recreation Marketing Tip #2: Increase Agility With Digital Tools
In the recreation industry, some marketing campaigns can be planned and executed over the course of months or even years. However, marketers in this industry often have to create or edit collateral at a moment's notice. When they do, one of the best tools they can have at their disposal is a dedicated Brand Marketing Center. These software portals are the perfect place to securely store branded materials like logos, photos, and approved fonts and color palettes. Brand Marketing Centers, or BMCs, can come with built-in permission levels, making it easier for employees on every level to access the files they need quickly and easily.
Brand Marketing Centers from BlueSky ETO have many helpful features. Some of the most essential tools they contain for recreation marketers are marketing templates. Marketing templates are engineered around each brand's unique goals and needs. They can be used to create repeatable collateral like daily social media posts, to give stakeholders like franchisees the power to target a single piece of collateral to their local audiences, or both! Brands decide which sections of the template can be edited and by whom. This makes it easy for recreational brands to quickly create marketing pieces without threatening brand compliance.
Recreation Marketing Challenge #3: Controlling the Conversation
No matter which platform we use, more and more of us are sharing our daily joys and frustrations on social media. Many of us post reviews of businesses, dive into online forums to discuss our favorite hobbies, or even run our own blogs. The content we create often revolves around our own experiences. A Pittsburgher might share a Facebook photo of his family waving Terrible Towels at a playoff game. A tourist in San Francisco might stream a video of their kayak trip under the Golden Gate Bridge. When they do, they're distributing content about brands in the recreation industry.
User generated content can damage the reputations of recreation and leisure brands. A single scathing review can quickly go viral. Even well-intentioned posts can spread misinformation or cause a brand's public perception to shift in unanticipated ways. Brands don't want to rain on anyone's social media parade, and they certainly don't want to pass up the opportunity for free, positive marketing. But what can they do to ensure the story being told is the one they want consumers to hear?
Creative Recreation Marketing Tip #3: Monitor and Guide Content
Start by Monitoring User Content
Before you can analyze and influence user behavior, you first need to discover the content that's being created and shared. Here are two of the easiest ways to monitor user content: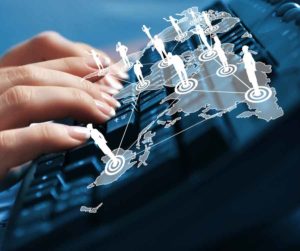 Google Alerts. With Google Alerts, you can input set terms and phrases and Google will send you email updates when these terms appear online. This system isn't perfect. It can't, for example, alert you to mentions in places like private Facebook groups or closed forums. It can, however, discover a LOT of content you'd never find on your own.
Create alerts for branded terms (Rogelio's Wrestling Arena, for example) as well as more general terms targeted towards your industry (amateur wrestling in San Diego). This will help you identify content that users create about your brand, but also let you know when there are opportunities to jump into conversations to promote your brand.
Social Media Monitoring Software. Most recreational companies run more than one social media account in an effort to promote their brand. It can be hard to log into multiple accounts every day and catch mentions and messages as they're posted. That's why brand managers in every industry should rely on social media monitoring software.
The list of available providers grows every day, but the team at BlueSky ETO recommends Hubspot. Hubspot's Social Inbox consolidates all of your interactions into one dashboard, making it easy to analyze and engage.
Guide User Content
There are plenty of ways to encourage consumers to share positive content about recreational brands. Here are a few strategies:
Create FREE branded photo opps.

Not all visitors want to spring for a framed souvenir photo, but they'll happily snap one in front of a fun backdrop. Make sure your company's website and social media handles appear in the frame.

Showcase customers on social.

Did your tour group just take a group of Catholic nuns on their first mountain hike? Did your vintage arcade just host a retro wedding reception? Snap a photo, and with your customers' permission, share it on social media. Not only will this help spread the word about your brand, it'll encourage users to share and reshare the content with their family and friends.

Give customers an outlet.

The best way to control your brand conversation is to host the discussion in your territory—your website. Give visitors and fans the opportunity to share feedback through your contact form, or allow them to post reviews of your brand directly through your site.

Make engagement part of the experience. Many baseball stadiums encourage attendees to text birthday wishes and other messages during the game which they display on a scoreboard. Showcase user content on scoreboards during your event or use them as an opportunity to win raffles. This won't just encourage interaction—it'll also fill their social media followers with a serious case of FOMO (and inspire more sales in the future).
Marketing Ideas for Parks and Recreation Brands: New Trends and Tech Present New Challenges
The way consumers interact with each other, and with brands, continues to evolve. Experts in recreation marketing need to evolve with it to remain on top of their industries and to build steady profits year-round.
Looking for more brand marketing tips for your industry? Bookmark the BlueSky ETO Brand Management Blog and subscribe to have our latest updates delivered right to your inbox. Want to join in the discussion? Scroll down and tell us what you think makes recreation marketing unique!
Financial services marketing has traditionally been a somewhat bland business offering—at least as far as consumers are concerned. But that's exactly why modern-day marketing tactics have had to adapt—to meet people's ever-changing needs. Fintech answers that call in...
read more
Summary
Article Name
Recreation Marketing: What Is It and What Makes It Unique?
Description
Also known as "leisure and recreation," the recreation marketing industry provides experiences for the purpose of enjoyment, relaxation, and even health.
Author
Publisher Name
Publisher Logo