According to a National Association of Realtors study, almost 90% of home buyers purchase their home through a real estate agent. So how do you reach out to these customers? By knowing exactly how to market to them.
Marketing is a crucial part of your day-to-day operations. You're not just marketing your properties. You're marketing your community. You're also marketing yourself and your services. Real estate marketing is as much a part of your job as selling your next home. In fact, it's rare that you can have success in one without the other.
We tracked down some real estate experts and asked for their advice on how they do real estate marketing like a pro. Take their guidance to heart and you'll be well on your way to accomplishing your sales goals.
Identify Your Target Customers
The first step in successful real estate marketing is identifying who you're marketing to. Are you marketing to sellers? Maybe first-time home buyers? Perhaps you're targeting someone who just wants to rent a place right now. Once you figure out who you're selling to, you'll have a much better understanding of who to target with your marketing strategy.
Inbound marketing and sales developers HubSpot polled top real estate agents from around the U.S. and came up with nine great marketing ideas. Among them: identifying your target customer.
When you're creating customer personas, there are a number of things you should take into consideration. Demographics, patterns of behavior, motives, and goals. The more information you can get, the more you'll know about your ideal customer—and the better you'll serve their needs. You want to know more about who they are both personally and professionally.
Find out as much as you can about their background with questions like:
How old are you?
Do you have a family?
Where do you live?
Where do you work?
What's your role there?
What are your challenges?
What are your goals?
How do you learn?
There are a lot of typical persona questions that are helpful to ask, but keep in mind that the questions can be different for each business. As a real estate marketer, you're likely to want to answer these questions for both home buyers and sellers. Both parties will be asking themselves why they should choose your services over a competitor. It's your job to know them as well as you can so you can convince them you're their best option.
Also, look at your past sales for clues. This is particularly valuable information you already have at your disposal. What does that data tell you about your core customer base? These are your customers. Market to them.
Hire a Professional Photographer and Writer
Practically every real estate marketing expert will tell you to hire a professional when it comes to photography and writing. If you skimp in these areas to save a buck, it'll cost you in the long run. The way you compose your listing and the way you present it visually make ALL the difference.
Check out these convincing statistics from Chicago-area real estate marketing experts VHT Studios:
Homes with high-quality photos in their listing sell 32% faster.
Homes that feature more photos sell faster. If you have a listing with one photo, it's likely to spend an average of 70 days on the market. If you have a listing with 20 photos, you can cut that number of days in half.
For luxury homes ($200,000 to $1M), high-quality photos lead to a $3,000-$11,000 increase in sales.
A property with professional photography is perceived to have a higher value than those that don't. This reduces ongoing negotiations and speeds up the sales process. VHT Studios CEO Bryan Balduf says:
"Our findings are not surprising, given consumers' behavior when searching for homes in today's market. Time-crunched shoppers are online and they're attracted to striking photographs. This simplifies their decision to visit a property in person and speeds up the buying cycle. Professional real estate photographs are not just for mansions and estates." – Bryan Balduf
In addition to "regular" photography, drone photography is fast becoming a popular method for showing off a property. A study of drones in real estate revealed that over 80% of home sellers prefer to work with an agent that uses drones, especially those with more than two acres of land. If you want to give potential buyers a bird's-eye examination of a property, provide professional drone photography and give them the ultimate overview.
Don't Just Write a Listing. Tell a Story About the Home
This is great advice from speaker, author, and market researcher Pamela N. Danziger. Pamela has been providing expert advice to high-end real estate marketers since 1992—specifically on how to sell million-dollar luxury homes. The foundation of her marketing strategy hinges on effective storytelling.
"A picture may be worth a thousand words, but in today's internet-powered, social-media driven, content marketing world, 1,000 words need to go along with that picture," she says. "Those words must tell stories engaging enough to make the prospective home buyer call the agent and set up an appointment to experience the home for themselves." – Pamela Danziger
Oftentimes, real estate agents and marketers think they can simply take care of the writing themselves. Depending upon the background of each agent, that might work. Oftentimes, it does not.
"Real estate agents think nothing of hiring professionals to do their photography and videography, yet they write the listing themselves," Danziger says. "This is a huge mistake. Writers can take that fact-based listing description, including the extensive brand-name inventory, and tell a story about the home that will romance the listing and make it pop. … Put one on the payroll and see the difference it makes to the listings and your sales." – Pamela Danziger
Choose Your Words Wisely
Whether you're doing the writing yourself or consulting with a professional writer, consider the words used. Zillow reports that if you add the word "luxurious" to your listing, it results in just over an 8% increase in the for-sale price on lower-tier homes. If you add the word "captivating" to higher-tier homes, you'll see a 6.5% increase. Other words like "impeccable," "stainless," and "landscaped" were also proven effective in real estate listings.
Don't Forget Open Houses
With so much emphasis on technology, websites, and social media, it's easy to forget about one of the most important aspects of real estate marketing: making a personal connection with a potential buyer.
That's where open houses come in. Even though open houses aren't the powerful selling tool they once were, there's still a place for them in your real estate marketing strategy,
Kelly Eckenrode is a realtor with Berkshire Hathaway HomeServices in Cranberry Township, PA. She is one such believer.
"One of the best marketing tools I have found that works well for me is hosting open houses. I really enjoy meeting customers in a laid-back environment and determining whether or not we could work well together. Sometimes personalities click and sometimes they clash. But either way, I try to pick up at least one or two customers at each open house by being open and honest with them, and earning their trust." – Kelly Eckenrode
Make Your Property Perfectly Presentable
It should go without saying that you want to put your best foot forward when it comes to your property's presentation. All aspects need to be, in a word, impeccable. Brian Davis is the co-founder and director of education at SparkRental, a landlord app that helps automate rentals. He emphasizes cleanliness and offers some advice on presentation when you're showing a home.
"First and foremost, always show the property spotlessly clean. Nothing turns off prospective buyers or renters faster than dirty bathrooms, kitchens, or floors. Keep in mind that people associate the concepts of 'new' with 'clean,' even though they aren't the same thing. Even brand new houses look less new when they're dirty." – Brian Davis
A general rule of thumb is to arrive early to open the blinds, shades, curtains, and even a few windows to allow some fresh air to circulate throughout the house. Natural light will make the property feel larger, brighter, and airier. Stale air is a major turnoff for prospects.
As long as you're freshening your property, sweeten your own personality, too.
"Bring some charm if you show the property to prospects yourself," Brian says. "Ask questions about what the buyer or renter is looking for, and highlight the property's strengths in those areas. But also smile, joke, slip in a compliment occasionally, and be as genuinely warm as you can. This will help put prospects in a more positive frame of mind as they view your property." – Brian Davis
Reposition Your Property (if Necessary)
If a seller has a listing that's been on the market for more than 30 days, it has, in real estate industry terms, gone stale. The criteria? Very few if any showings. And if you do have a showing, the feedback is typically negative. It's more work than your client is willing to take on. So, what now?
Dawn Bierker, associate broker, owner of RE/MAX 360, and team lead for the Bierker Group in Pittsburgh, PA, has the answer.
"When I think of a stale listing, I think of a property that needs some upgrading, and some deferred maintenance. But almost always, the reason the property is still on the market is its price. People think their property is worth more than it really is. So the conversation at this point is, unfortunately, repositioning." – Dawn Bierker
Repositioning the property in the market allows you to get more eyes on that property and hopefully open the door to more buyers. That involves restructuring the price and allowing people to visit your property on their terms—meaning when it's convenient for them.
"That's a big part of getting it sold," Dawn continues. "The number one thing you need to do when selling a house is to price it properly. I can't emphasize that enough. At the end of the day, pricing is why your property's not selling. Also, consider open houses. There's a ton of buyers out there that don't want to form a relationship with a realtor until they hone in on the property they want." – Dawn Bierker
Karim Wahba, principal at Wahba Group Real Estate, suggests pricing under market value.
"If the fair market value of a house is $500,000, I might advise my sellers to list slightly below the market value. This exposes the property to so many more potential buyers. Oftentimes it results in multiple offers being written on the property, then a bidding war develops. This obviously benefits the seller. In many cases, the final purchase price ends up surpassing the fair market value. People want what other people want, so they keep bidding up." – Karim Wahba
There's Power in Direct Mail
If you thought direct mail marketing was a thing of the past, guess again. The U.S. Postal Service sent almost 80-billion pieces of marketing mail in 2018. Direct mail response rates have been steadily rising for the past 10 years. There are plenty of direct mail marketing statistics that may surprise you, but they don't surprise real estate marketing pro and direct mail advocate Tania Matthews.
Tania is the owner of the Tania Matthews Team, a Keller Williams agency in Clermont, FL. Her team has a combined 40 years of real estate experience, and they've learned to rely on direct mail tools for many of their marketing needs.
"When using direct mail, it's not a one-time thing," Tania says. "You should have at least three touches and as many as six set up and ready to go to the same group so that you're constantly top of mind with them." – Tania Matthews
One exception is with their "Just Listed" and "Just Sold" postcards.
"We send out postcards to surrounding neighbors and often will get at least one call off of the mailing. We've even had people hold onto them for years and call when the time comes for them to sell. These are often different than the 'interested in the value of your home' postcards because they show that you're active in real estate and that you're selling properties." – Tania Matthews
The Tania Matthews Team also utilizes direct mail to find properties for buyers.
"There was a time that I mailed info to a certain subdivision where I had a buyer and one of the recipients had an investment home to sell in that development. He also had one in another neighborhood. I went on to help him buy and sell five houses over a period of five years. He had a realtor he usually worked with, but this one mailing gave him the perception that I was more aggressive in my approach. So I became his realtor of choice." – Tania Matthews
Take Advantage of All Your Marketing Opportunities
It's helpful if you adopt at least one of the aforementioned suggestions, but ideally, you'll combine them all for a full-fledged real estate marketing mix that will give you peace of mind that you've covered all your bases.
Judi Gabler is a real estate broker and owner near Albany, NY. As a real estate marketing expert, she has been consistently honored for her top-producer status. She launched her own real estate firm in 2017 and has left no stone unturned when it comes to her team's marketing mix.
"By merging the traditional methods—like a for-sale sign, MLS listing, and open houses—with the latest technology, we strategically place our listings in front of every type of prospective buyer. We start by helping our clients prepare their listing for marketing photos and then bring in our professional photographer for the shoot." – Judi Gabler
Judi's team uses drone photography if a house has a particularly attractive property. Then she broadcasts those shots, a teaser video, and accompanying remarks about the listing through Facebook- and Instagram-boosted ad campaigns. They also use SEO keywords on their property websites, online ads for local news vendors, and other avenues for each listing.
"For example, a horse property will be listed in 'Horse Source' Facebook groups targeting prospective buyers who already own horses or dream of owning horses. The Internet and social media have really opened the door for us to advertise our properties in ways that can reach prospects around the clock." – Judi Gabler
How Can You Do Real Estate Marketing Like a Pro?
If you want to do real estate marketing like a pro, you need the right tools. As a real estate marketing manager, you can improve your marketing ROI, increase productivity, maintain brand compliance, and enhance your local marketing efforts.
Does it sound too good to be true? BlueSky ETO's brand management software and automated marketing campaigns can improve your marketing efficiency. We engineer our brand management solutions to order for your particular needs, no matter how big or small your business. We'd like to help you with a free brand management consultation. Contact us today and let's get started.
Financial services marketing has traditionally been a somewhat bland business offering—at least as far as consumers are concerned. But that's exactly why modern-day marketing tactics have had to adapt—to meet people's ever-changing needs. Fintech answers that call in...
Summary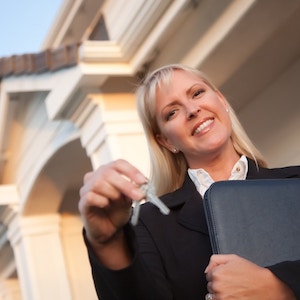 Article Name
10 Experts Reveal How to Do Real Estate Marketing Like a Pro
Description
Almost 90% of home buyers purchase their home through a real estate agent. So how do you reach out to these customers? By knowing exactly how to market to them.
Author
Publisher Name
Publisher Logo