Real estate marketing means you're marketing your properties, your community, and your brand. Marketing automation plays a key role, primarily by taking advantage of personalization techniques. When you understand what prospective homeowners need, you can tailor your message to meet those needs. It's a simple yet very powerful marketing strategy. Let's look at some of the key ways real estate marketing automation creates personalized experiences for your clients.
Increase Leads and Make Money Faster with Marketing Automation
As a real estate marketer, are you finding it increasingly difficult to keep up with your marketing duties? Real estate marketing automation is an effective strategy. Nearly all marketers, regardless of industry, believe that marketing automation can help their marketing plan. It's hard to argue with the benefits. Marketing automation increases qualified leads by 450%. It helps brands make money 32% faster. And almost half of all marketers see a return on their investment within six months.
According to HubSpot, 68% of marketers are currently using marketing automation. So what does that mean for the other 32%? What are they waiting for? Some marketing execs cite data integration issues as a problem. (Tip: You need to develop a singular view of your customers across your entire organization.) Others say it's a lack of technology, or they don't have the proper skills or experience to create and execute a successful marketing automation strategy. We're here to help you get past those and any other brand marketing hurdles you encounter. That way you can achieve the success your real estate business deserves.
Does Social Media Deliver the Best Real Estate Marketing Leads?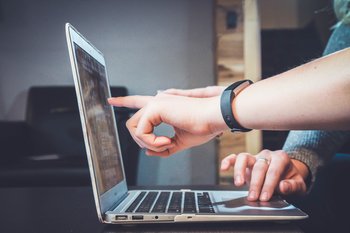 Social media provides a marketing channel that attracts new leads, nurtures prospective ones, and follows up with current and past clients. Almost 80% of realtors use social media to market their business. And nearly 50% say that social delivers the best leads when compared to other sources. You can use marketing automation to plan posts in advance and schedule updates to suit your audience. When you want to personalize your social media strategy, here are a couple of techniques you can try:
Personalized retargeting ads. Based on user data, you can automatically serve up customized ads following interactions with your website. If someone reads one of your blog posts or visits a specific page, you know they're interested. Automation allows you to follow up with them by issuing a retargeted ad that encourages them to act.
Personalized questionnaires. Social media can be informative, but it's also no secret that it's entertaining. You can combine the two with a personalized questionnaire where people answer questions and then have the option to share their results. This allows your social audience to engage with your real estate brand in a fun way. In the process, it also helps you gather valuable information about them and collect leads. Lead Quizzes is a popular option for brands that want to use a social network to find out more about their audience.
Targeting and Retargeting with Social Media
Zach Parker is the owner of ProSource Media in Boston. Since 2016, he has managed the content strategy and SEO for Boston Pads, Beantown's largest real-time real estate portal. Zach built a system where all of Boston Pads' apartment listings populate into an RSS feed. From there, he uses automation apps like Zapier and dlvr.it to syndicate those listings into hyper-local Facebook pages, groups, and Twitter pages. This personalizes each listing so only relevant listings post to micro-neighborhoods. They also use retargeting to keep the brand in front of their bounced visitors.
"Once a user comes to BostonPads.com from Facebook or elsewhere, they search for an apartment in a particular neighborhood. This initiates a Facebook retargeting campaign where we'll serve up listings from that area via Facebook ads. So between the retargeting ads by neighborhood and the hyper-local pages and groups, we put quite a bit of personalization into our social media marketing." — Zach Parker
This approach to real estate marketing automation generated over 2,500 visitors per month to Boston Pads' listing pages. In return, they've been receiving 75-100 conversions each month. They even built a homemade app that posts directly into Facebook Marketplace from the real estate agent's profiles. This generates 10-15 direct messages a day from Facebook users who are looking for housing in Boston.
Facebook is a no-brainer for real estate marketers. Are you wondering which social media channels you should use for your real estate brand? A National Association of Realtors (NAR) study showed that most realtors use Facebook (97%), LinkedIn (59%) and Instagram (39%) more than any of the other social platforms. Before you get too ambitious, though, remember that it's better to do a few social networks well than to do a lot of them poorly. Pace yourself and find out what works best for your target market.
Email Autoresponders Have a 50% Open Rate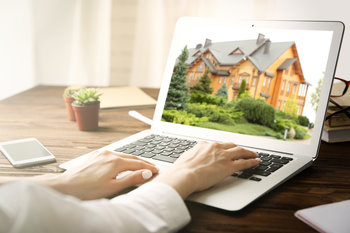 When people define marketing automation, email autoresponders are one of the first strategies that comes to mind. This is a sequence of emails automatically sent to your email list—or targeted parts of your list. A specific event triggers these messages, like someone joining your mailing list or downloading a PDF from one of your website's pages. Trigger-based emails have an open rate of near 50%, which makes them more effective than e-newsletters.
When someone signs up to learn more about your properties in a particular neighborhood, you can follow up with a series of emails designed to nurture them towards a showing. Ultimately your goal is to get them to visit the property and buy a home, but it's a process to get there.
Email Autoresponders Save Time and Improve Engagement
Marketing consultant Jeff Moriarty works with Listing Leaders, the fastest-growing real estate company in Northwest Indiana. When Jeff first started assisting the agency, they had no marketing automation in place. So his duties included setting up email autoresponders to not only save time but also to improve the engagement with their current and potential clients. Together, they took the auto-responses to another level. Rather than merely working to a sale with the sequenced messages, they provided additional value by giving the prospective clients important information.
"The biggest change included automating more email messaging for home buyers, home sellers, and even browsers. These emails are personalized based on certain triggers set off by their clients. Let's say a visitor signs up to look at a home. As a follow-up, they receive information about the home they're interested in, but they also get emails about recent homes that Listing Leaders previously sold, changes to interest rates, new businesses and events in the area, and more. It's a way to provide valuable information rather than just trying to sell people a home. It's worked very well so far and Listing Leaders is having their best year to date." — Jeff Moriarty
We mentioned e-newsletters. They may not have as high of an open rate as triggered emails, but you can still send a weekly or monthly message to nurture your current and prospective clients and stay in touch with them. When you share valuable information this way, it elevates your status as a subject matter expert in your market—and it shows that you care about your customers. You can use an automated email platform to manage your contact list and schedule personalized emails in advance. Once you have a system in place, it's as simple as plugging in new content that your mailing list will enjoy receiving on a regular basis.
How to Use Automated SMS in a Multichannel Marketing Approach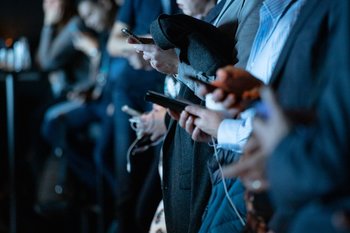 By now, you're probably familiar with the statistics on mobile phone users around the world. But here's a quick recap. There are currently more than 3.5-billion smartphone users in the world and that number is (not surprisingly) on the rise. Almost 70% of people in the U.S. own a smartphone. So it stands to reason that SMS (short message service) is at an all-time high, too. Over 90% of U.S. citizens have a mobile device (smartphone or otherwise) that's capable of receiving SMS messages.
Thus, it's a great idea to develop an automated, personalized SMS strategy for your real estate business. Your message will get into your prospective buyer's hands (literally) in an instant. And the open rate for an SMS message is 5x higher than email.
Multichannel Marketing: Combine Automated Emails and SMS
Scott Bierbryer is the CEO of Leanprop, a property technology startup. He's also a licensed real estate agent in five states and the co-founder of VeryApt, a national rental marketplace. With VeryApt, Scott found success by combining email marketing automation with text messages.
"We first tested text messaging to see if we could increase the response rate to transactional emails. We asked users to opt in, and automatically sent them texts after they submitted a property availability request. This produced a huge lift in response rates and we decided to incorporate this into broader marketing. Our combined open rates across text and email saw a huge improvement." — Scott Bierbryer
Scott has continued to use text messaging with Leanprop. He encourages agents to test texting automation (with their client's approval) alongside their traditional marketing. Almost always, it helps unlock a segment of buyers who strongly prefer texts to emails.
Chris McDermott, a real estate broker and investor of Jax Nurses Buy Houses in Jacksonville, Florida, also combines email with text messaging. His use of marketing automation tailors follow-up emails and communications specific to the way each individual discovers his business.
"I've targeted first-time home buyers with ads specific to the benefits of home ownership or list of homes on Facebook. When the lead clicks on an ad, their contact information is shared and they're funnelled into a CRM where they're automatically sent an email and SMS message. They also receive a phone call. The entire follow-up sequence is tailored specifically to the ad they click. We will continue this process for up to a year if necessary. Everything's completely automated in terms of follow up and communication." — Chris McDermott
As a result of this multichannel real estate marketing strategy, Chris found that his prospective clients had a higher engagement rate. Plus they responded faster to more personalized messages vs. non-personalized ones.
"The client knows you're listening to what they want and that's important." — Chris McDermott
Use Direct Mail Marketing to Stay 'Top of Mind'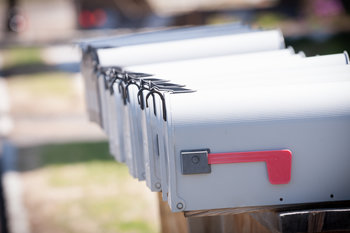 With all the activity and attention surrounding digital channels, real estate marketers are wise to keep direct mail on their radar. Does direct mail marketing work? The statistics show that it does. It's still a very effective marketing channel. The U.S. Postal Service delivers almost 80-billion pieces of marketing mail per year in the $40-billion direct mail industry. Real estate marketers have taken notice. Direct mail is a great way to make a local connection with current and potential real estate clients. Also, because it's personal and tangible, it helps to create an atmosphere for a long-term relationship.
Like any other marketing channel, when you automate direct mail and add a level of personalization, it only gets better. You'll spend less time creating marketing messages and more time growing your business and developing relationships with current and prospective clients.
Direct Mail Automation Keeps Your Real Estate Brand 'Top of Mind'
Tania Matthews is the owner of the Tania Matthews Team in Clermont, Florida. Her Keller Williams branded agency uses direct mail automation and an old marketing adage called "The Rule of Seven" to appeal to prospective clients. Studies show that it takes up to seven times for a prospect to see or hear your message before they take action. Tania uses this to her team's advantage with automated direct mail messages.
"When you're using direct mail, it's not a one-time thing. You should have a minimum of three touches and as many as six set up and ready to go to the same target audience so you're constantly 'top of mind' with them." — Tania Matthews
This automation frequency adds an additional bonus to direct mail. When your recipients look at your direct mail piece, they'll likely keep it around for several weeks or more. If you're sending well-designed, beautiful postcards, for example, they're less likely to get discarded. The repetition helps provide the staying power that email marketing can't deliver—especially if you incorporate a digital element like a QR code or a PURL. Your direct mail message will stay in view over time. In the long run, that's good for your real estate brand because it leads to more business.
Try Real Estate Marketing Automation for Your Brand
There's no need to focus on only one particular channel when you're investing your time and money into real estate marketing automation. You can automate email, SMS, social media, and direct mail so they all work together to produce the best results. Automated marketing gives your real estate brand the power to create repeatable, consistent campaigns. When you have the proper tools, you're going to design and produce effective automated marketing campaigns.
BlueSky ETO specializes in marketing automation to suit your business. That's why our software solution is engineered to order. It's built for your real estate marketing needs and no one else's. To schedule a free brand consultation, contact a BlueSky representative today. We'll help you create automated marketing campaigns and personalized experiences for your clients.
Financial services marketing has traditionally been a somewhat bland business offering—at least as far as consumers are concerned. But that's exactly why modern-day marketing tactics have had to adapt—to meet people's ever-changing needs. Fintech answers that call in...