In China,
$1.65 trillion
in transactions were made using a QR code reader last year. That's about a third of all mobile payments made in the country. QR codes are so popular in China, that newlyweds and even panhandlers use them to collect donations. It's hard to ignore the popularity of these codes in Chinese culture, as they appear on everything from tattoos to tombstones. When was the last time you scanned one?
If you're not living in China, you may not remember. In the United States and many other countries, QR codes saw a surge in popularity and then slowly faded into the background. While they continue to appear on product packaging and print ads, they don't play a major role in our daily lives—yet. Thanks to Apple's new iOS 11, the world of QR codes just might change forever.
Apple's Native QR Code Reader
On September 19, 2017, Apple unveiled the new iPhone 8 and iPhone X. Along with the new smartphone models, Apple also released a system update—iOS 11. This operating system was created to support the expanded capabilities of the iPhone 8 and X, but was also made available to current iPhone and iPad owners.
In the excitement following announcements of facial recognition software, another key feature was almost overlooked—Apple's native QR code reader. The feature simplifies the QR scanning process. Now, users only need to open their camera and aim it at a QR code to begin scanning. Once scanned, the system provides a preview of the code's destination and lets users click to take the next step.
Thanks to the native QR code scanner, users don't need to download, update, open, and use an app just to scan a QR code. The native reader simplifies the process, making QR scanning quick and easy. Tech experts claim the new feature will lead to drastic increases in QR code use. Marketers are taking note.
Why Marketers Are Taking a Second Look at QR Codes
When they were first introduced, QR codes had the cards stacked against them. "QR codes were heavily hyped and never realized their promise due to such tangible things including a lack of barcode scanning standardization, disinterest by many creatives in employing such an unimaginative image, a lack of agreed-upon business rules and frankly the availability of many other ways to engage a mobile user," says Jeff Hasen, mobile strategist at Possible Mobile.
Over the years, QR code designers began to adopt a more standardized approach. Social media apps like Snapchat introduced in-app QR code scanners, giving even more users the ability to unlock quick response codes. Now with Apple's native QR code scanner, scanning codes will become easier than ever before, and that means a new world of possibilities for QR code designers.
"QR codes as a technology serve as a bridge, connecting the offline world and our mobile lives," Jon Burg, head of product marketing at AppsFlyer. "The larger trend this speaks to, the interest of marketers and users to better connect their digital world with the physical world, will only grow stronger in the months and years to come."
As digital marketers anticipate rising QR code popularity, they've renewed their interest in marketing with QR codes. Here are just a few of the major reasons why:
QR Code Readers Connect Mobile Users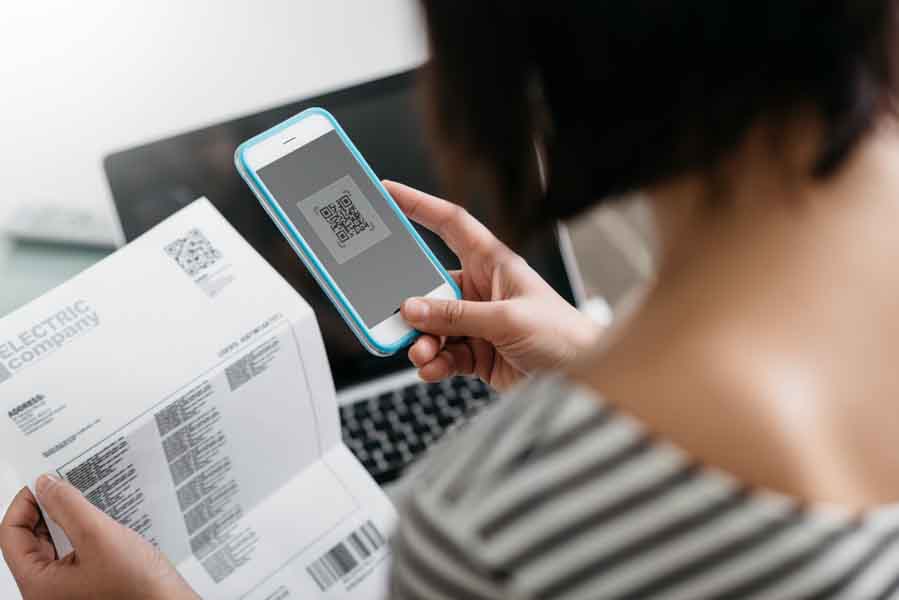 Over 95% of Americans currently own a cell phone.Smartphone ownership has risen to 77%, falling just short of the percentage of laptop and PC owners (80%).
As the numbers of smartphone users climb, the way we use mobile devices is changing. Thanks to social media, augmented reality, and new apps that are being created every day, the lines between the digital and physical world are blurring. Today, mobile users are constantly crossing bridges between these two worlds, and QR codes make that journey quick, easy, and most of all, fun!
Marketers know a QR code reader can act as a portal between a piece of direct mail and a PURL (or a personalized unique landing page). It can connect a physical product to a digital storefront, or a television ad to a mobile app. Consumers are actively searching for ways to use their mobile capabilities in their everyday lives. QR codes make it possible.
Improving Direct Mail Outcomes With QR Code Marketing
In a world of expanding digital marketing options, what role does direct mail marketing play? A bigger one than you might realize. While digital capabilities allow consumers new and exciting ways to explore content, the way we view and process physical mail is unique. A study conducted by USPS found that the human brain actually processes physical and digital media differently. Here are just a few ways that digital and physical media consumption differ:
Physical media like direct mail evokes greater internal thinking.
Direct mail is more likely to align with a reader's feeling and memories.
Readers of digital materials display increased difficulty in maintaining focus.
Consuming media online requires greater filtering of irrelevant information to complete a task.
Both digital and print media provide unique opportunities for reach and engagement. QR codes give marketers the ability to amplify results by connecting the two. Specifically, direct mail can relay important details to a more focused audience. Recipients spend an average of 8.4 minutes sorting their mail, which is plenty of time to capture interest and relay important messages.
Direct mail that displays a QR code helps readers transition from print to digital. Instead of filing away a piece of branded mail, consumers can take action immediately. Armed with their QR code reader, they're transformed from passive readers to engaged users as they download apps, watch videos, or purchase items online. Best of all, QR code scanners give marketers the ability to track a traditionally elusive metric—direct mail engagement rates.
Engagement rates for your direct mail campaigns are likely higher than you realize. However, limited tracking capabilities can skew perspective on your results. Consider these Royal Mail report findings:
As a direct result of receiving mail:
92% of recipients are driven to online or digital activity.
87% of recipients are influenced to make online purchases.
86% connected with the business.
54% engaged in social media interactions.
43% downloaded something.
If your KPIs don't measure up to these findings, insufficient tracking capabilities could be to blame. Additional data gained from QR code interaction can help paint a more accurate picture.
Leverage QR Codes in Your Print Media.
The Power of PURLs in QR Code Marketing
QR codes can help marketers track online engagement. Personalized URLs, or PURLs, make even more detailed tracking possible. When marketers use unique QR codes to send users to unique URLs, they can:
Personalize the digital experience with personalization tokens, custom content, unique images and more.
Direct different marketing personas or segments to specific pages or content.
Track and compare results, conduct A/B tests, and use what they discover to improve their QR code marketing strategy.
Thanks to variable data printing, it's easier than ever to incorporate PURLs into QR code marketing campaigns. This strategy can even be applied to automated marketing campaigns. A single direct mail campaign, for example, can be produced and delivered with multiple codes that link to multiple PURLs, each based on the recipient's data or even triggered by their actions.
15 Ideas for QR Code Marketing
When you understand all of the benefits and capabilities of QR codes, it's easy to understand why more and more brands are embracing QR code marketing. Has your brand cashed in on QR code technology? If you haven't used codes before or simply want to use them in new, effective ways, try some of these ideas:
1. Build a social following.
Instead of making users search for your business or brand, connect them quickly with a QR code. This is a great way to encourage engagement on social sites like Facebook and Twitter.
2. Link to downloadable content.
A user's QR code reader can connect them to digital resources like user manuals, travel guides, or research papers. Linking QR codes to gated content is a great way to capture contact info and track user engagement.
3. Amplify event marketing.
Include a QR code in your banner when tabling at a conference or event. Add a code to a step and repeat or photobooth to make it easier for attendees to see and share their photos online.
4. Better business cards.
While a fun tool for networking, QR codes on business cards can also impress (and even convert) B2B clients. Connect them to your LinkedIn page, your company website, or a specific product or service you sell.
5. Direct QR code scanners to physical locations.
A quick scan can open your location in Google Maps. Use this feature to drive foot traffic to brick and mortar store locations or to major events. You can even use this feature for unique QR code marketing campaigns that involve geocaching or scavenger hunting.
6. Encourage newsletter subscriptions.
Build contact list by using QR codes to encourage newsletter subscriptions. This QR code marketing strategy can also be used for catalogs and other direct mail campaigns.
7. Support fundraising for charities and nonprofits.
Leverage the power of a QR code reader for nonprofit marketing. A scanned code can help users quickly donate a fixed amount to your cause.
8. Simplify the email process.
Smartphone and tablet users can use a QR code reader to send an email. Codes can also be used to speed up the process by automatically filling out details like recipient address, subject line, and even some or all of the message itself.
9. Connect to customer service.
Quickly scanning a QR code definitely beats dialing seven or more digits. With QR codes, it's easy to call customer service or a store location.
10. RSVP to events.
In a few seconds, QR codes can connect users to events pages, help them RSVP, and even add the event to their personal calendar. This is a great way to encourage event attendance or build excitement for a product launch or webinar.
11. Watch relevant videos.
A QR code on a box of pasta might show a QR code reader a quick recipe for chicken alfredo. Codes on gym equipment can show users how to complete each exercise and perfect their form. There are plenty of ways to leverage video assets in QR code marketing.
12. Order items online.
Launching a new product? Let users sign up for preorder with a single scan. QR codes can also be used in retail locations to help shoppers purchase out of stock items or expanded styles and sizes.
13. Gain valuable feedback.
Connect QR codes to a short survey, your Yelp page, or another page like Facebook where they can leave a review.
14. Make the most of wasted time.
From bathroom stalls to elevators and grocery store lines, there are plenty of places for your brand to impact "captive" audiences. Use QR codes to connect users to mobile games, apps, or other fun features that can entertain them while they wait.
15. Encourage applications.
Retail and franchise marketing managers can use QR codes to solve staffing issues. Include them on "we're hiring" signs—especially those displayed on windows, so they can be accessed even after hours.
Need help incorporating QR codes into your next campaign?
Financial services marketing has traditionally been a somewhat bland business offering—at least as far as consumers are concerned. But that's exactly why modern-day marketing tactics have had to adapt—to meet people's ever-changing needs. Fintech answers that call in...
read more
Summary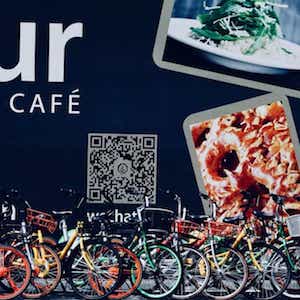 Article Name
The World of QR Codes is Changing: Can Your Marketing Keep Up?
Description
Apple's iOS 11 update unveiled a native QR code reader for the first time. Here's what you need to know about QR code marketing.
Author
Publisher Name
Publisher Logo