How Automated Campaigns Work
Automated marketing campaigns, or trigger campaigns, are designed for centralized marketing to execute repeatable, consistent, local campaigns on behalf of their local partners. Collateral design and production are done through a pre-determined combination of templates, creative assets, business rules and reporting.
Here's an example of an Automated Marketing Campaign
Trigger Event
In this example, the "trigger" occurs when a potential customer visits their local financial institution to discuss their mortgage options for purchasing a new home. After their in-person discussion, the banker logs the discussion into the bank's CRM system and indicates that this potential customer should be included in their automatic loan follow-up campaign.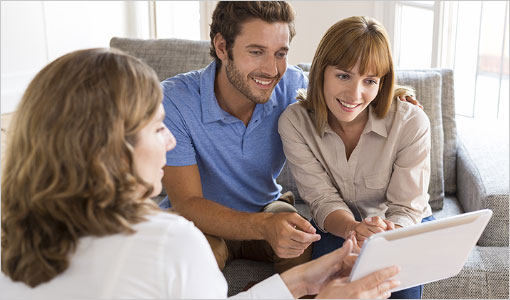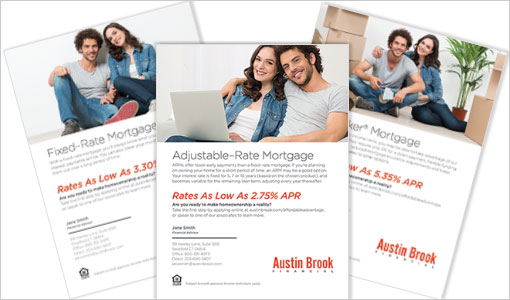 Receive Data
The bank has chosen to mail a series of customized direct mail and email marketing to each person in based on their credit score and the types of loans discussed during their in-person consultation. Each day, the applicable data is compiled by the bank's national system and campaign data is added to the automated campaign software via secure API.
Process Data
In this example, BlueSky ETO receives the customer's name and address and the type of loan they're interested in, their credit score level, and the customer's email address. The system also receives the bank branch they visited and the representative they spoke with. The data is verified and cleaned, then a quick check is run to remove anyone with a below acceptable credit score so the bank doesn't spend marketing dollars on a campaign to a non-qualified borrower.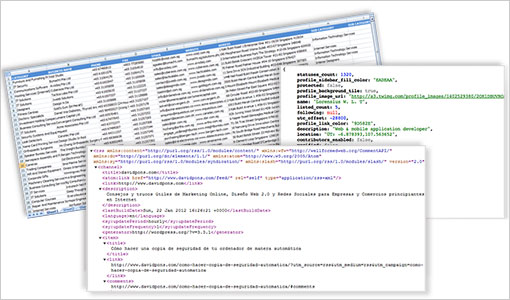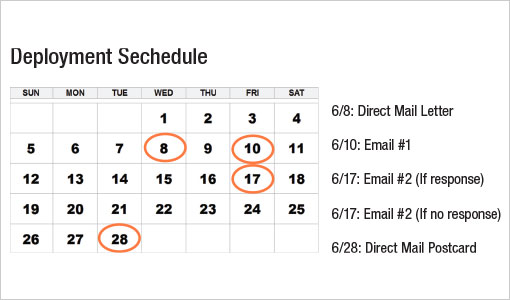 Combine Data & Assets, Apply Rules and Create Outputs
This campaign example includes a personalized letter from the loan officer, two timed emails and a follow-up direct mail postcard within a two-week window from the in person visit.
Approval Process
Each component of the program is made available to campaign managers prior to collateral production or distribution to the recipients.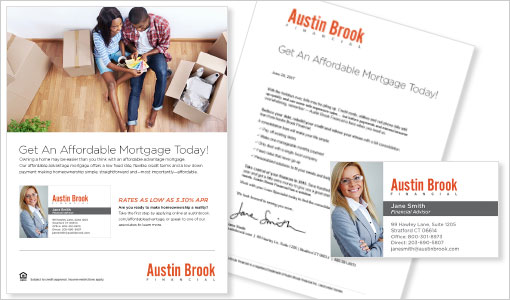 Output to Channels
The initial thank-you letter uses the customer's data to choose between one of three unique letter designs. The letter is mailed via first class mail using a digitally handwritten envelope.
The variables include a variety of photo options, the mortgage type, APR rates, body copy along with the signature and contact information of the loan officer. This is a national program, which is triggered by each of the bank's more than 500 branches. The loan officer's business card is included with the letter.
The first email follow-up is scheduled to be sent two days after the first direct mail piece is received. The design of this email mimics the letter to reinforce the messaging and inspire the loan prospect to take action.
If the recipient does not respond, a second email is triggered approximately one week later with a slightly modified message for an added sense of urgency. When the prospect does take the desired action, in this case completes the loan application, a thank you email and letter are automatically sent from the loan officer. If there is no action for two weeks after the initial visit a customized direct mail postcard is sent reminding them of their options and encouraging further discussion.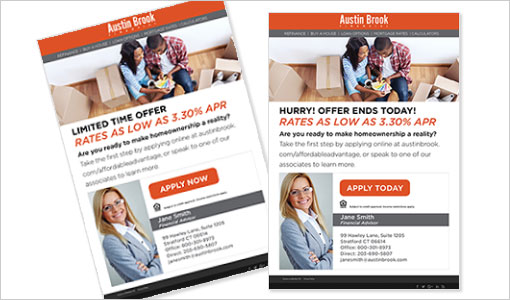 This is just one simple example of how automated campaigns can help grow your business and customer relationships. Other common uses include membership renewal campaigns, customer/subscriber win-back campaigns, store coupon campaigns, appointment reminders for doctors, dentists, veterinary clinics, or service centers, donor engagement and thank you campaigns, and birthday recognition campaigns to name just a few.
We encourage you to contact us to discuss your campaign needs. Let us help build the perfect solution for your brand.

Free Brand Marketing Consultation
Contact us for a free, personalized demonstration of BlueSky ETO brand management solutions based on your organization's unique needs.

Try Live Demo
Experience the easy-to-use power of BlueSky ETO's brand management software with a test flight in our free Live Demo – the Flight Simulator.