If you're like many businesses, you've got a design team that sends project files and specs to print vendors. In the process, however, you might be sacrificing the ability to integrate all your marketing collateral into one convenient system. In other words, you're adding another step to the process. That's inefficient and it could be costing you time and money. Why make more work for yourself and your team when you can combine web to print services alongside your digital assets and marketing templates? Then you can streamline the entire printing process and elevate your marketing campaigns.
Let's look at the advantages of print on demand software. Then you can determine if it's the right solution for your business.
The Advantages of Print on Demand Software
1. Print and Digital Collateral in One Location
Let's talk about how you print your marketing materials. If you have a retail location, your marketing strategy likely includes banners, signs, promotional items, point-of-purchase displays, product packaging, and more. (If you have multiple retail locations, keep reading because there's a section on Customizable Local Marketing Templates that will also interest you.) You also have letterheads, business cards, and other types of printing needs that fall under your marketing department's jurisdiction.
With print on demand software, you can coordinate all your printing projects in one place.
Print on Demand Software via Your Brand Marketing Center
BlueSky ETO's brand marketing solutions include a Brand Marketing Center with a web to print feature. Why is this helpful? For starters, it helps keep your brand consistent and compliant. When your brand is consistent across ALL your locations, you can increase your revenue by almost 25%. Also, when you supply marketing materials to your local marketers, you're empowering them to take control of their own marketing destiny. Here are some examples:
Print on Demand. Let's say you have a project you need to print, but it's only a short run. Print on demand allows you to quickly produce the needed marketing collateral. In this case, the demand generates print production.
Variable Data Printing. VDP is a valuable form of digital printing that lets you change different elements of a print piece. For example, if you had to print 10,000 brochures but you wanted each one to use the recipient's first name as an inside greeting, VDP lets you accomplish that without delay.
User Personalization. Your local marketers have local needs that differ from one location to the next. Each is unique in their own right while also being part of the larger brand. User personalization allows each one to localize their marketing materials.
Inventory Control. Every marketer wants to save time and money. Inventory control allows you to send only what's needed to each of your local marketers. Rather than shipping the same marketing materials to each location, your distributed marketers can order exactly what they'll need and use. This cuts way back on marketing waste.
2. Integrated Digital Asset Management
How organized and shareable are your marketing department's digital assets? Print on demand software that features integrated digital asset management (DAM) can not only create an organized portal for your marketing materials, it can also save time and money. If you're still searching through your computer for files and emailing them to your distributed marketers, you're using an antiquated system. DAM software allows you to safely store and neatly organize all your digital assets into a cloud-based storage center.
That includes marketing templates, images and graphics, audio/video files, and any other kind of digital document. The moment you upload them, they're available to your authorized users.
Here's an example. Let's say you're a recreation marketing expert who wants to deliver the assets for a new seasonal campaign to your distributed marketers. You've got posters, flyers, and logos in a variety of formats that will serve as the collateral for the campaign. Rather than creating a ZIP file and emailing them to your authorized users, you can upload them to your DAM location. Just label the contents with the name of the campaign so everything is neatly organized and include instructions on how each local marketer should use the files. That's efficient and sensible and it makes you a marketing hero.
BlueSky ETO Offers a Digital Asset Management Solution
There's more to DAM than what you just read. Once your distributed marketers are inside the system, it's easy for them to find files. You'll likely compile a large assortment of digital files. So just having a DAM doesn't make your life easier. The organization within it does, though. You won't have to look through hundreds or even thousands of images because metasearch filters let you instantly zero in on what you're looking for. Plus, you'll employ permission levels that ensure your authorized users only see what you want them to see. Additionally, BlueSky ETO will design and develop your DAM specifically for your brand's goals. The result is the best digital asset management system for your brand. If you'd like a personalized demonstration, please reach out to us. We'd love to walk you through the system and talk about your brand's goals with DAM.
3. Customizable Local Marketing Templates
You'll really see the value of print on demand software when it comes to customizing your local marketing templates. We already touched on it briefly, but let's look at a couple of the primary advantages of print on demand software with built-in templates.
Local marketing builds a strong brand. Take local franchise marketing as an example. (And this applies to any distributed marketers, really.) As a marketing executive, you oversee the design elements of your marketing materials, leaving room for local customization.
This accomplishes two things. It keeps your brand consistent and compliant while also empowering your local marketers to create their own marketing materials with print on demand software. So when you provide a sales brochure or poster to your franchisees, they have certain freedoms (freedoms you choose to allow) to design their own marketing materials. Your franchisees feel a sense of autonomy with running their own business, plus they don't need to contact your designers every time they have an idea for local customization—or a request. The entire brand marketing plan is laid out for them.
Print on demand software also prevents local marketers from going rogue with your brand assets. That behavior creates confusion and mistrust among your customers. In turn, once a consumer loses trust in your business, they'll look elsewhere for their products and services. The 2019 Edelman Trust Barometer Special Report made mention that almost 70% of U.S. consumers cite "lack of trust" as a reason to stop buying from a brand.
4. E-commerce is Built Into the System
As long as we're talking about print on demand, what about order on demand? Print on demand software features an e-commerce component that allows local marketers to order their own marketing materials when they need them, not when you send them. The process is simple. They simply place an e-commerce order and pay for it in any number of ways.
They can split their payments,
Use co-op funding dollars, or
Save an order to complete at a later date.
To summarize, distributed marketers can place orders without calling you (or customer service) for help. You're used to sending materials for a new campaign. With print on demand software, you upload everything to your Brand Marketing Center. There are times, however, when distributed marketers will need additional marketing materials. So they customize an order. Here's an example. Professional sports teams are a big draw in many large cities. So local franchisees oftentimes incorporate a local team element into their offerings. It could be as simple as adding team colors to a donut. Obviously, this isn't going to fly on a national level, but ti sure does locally. That's an instance where a franchisee can add a local element to an existing, brand-compliant poster, flyer, or advertisement.
5. Seamless Production with Multiple Vendors
Print on demand software doesn't restrict you to working with one vendor. In fact, you have the freedom to work with any print vendor you want. It's made possible by something called API system integration. That may sound complex—and it kind of is—but not to worry. Here's the short and sweet of it. All it means is that you can connect your Brand Marketing Center to an outside vendor or app. So there's a seamless connection with all your marketing collateral. You can connect with more than just print vendors, though. You may have the need for a company-owned app like Enterprise Resource Planning (ERP), a purchasing app, or an ID management element. Having this capability only provides more stability for your entire marketing department.
6. Powerful Admin and Reporting Functions
You've probably heard it said before, but what good are your marketing campaigns if you don't know what the results were? You need to know the why or why not of a campaign's results. That's what really tells you whether your efforts were worth it. Plus, it prepares you for the future. So, the more data you can analyze from your reports, the better. Print on demand software gives you a powerful administrative tool with a detailed reporting function. That way you can examine customizable reports that are easy to analyze and share.
BlueSky ETO offers print on demand software with powerful reporting features so you can create reports that detail your direct mail distribution, DAM searches, product orders, e-commerce sales, and much more. The reporting functions will help you evaluate your current marketing efforts, audit user engagement, and modify your marketing strategies as needed so you can improve upon future campaigns.
Print on Demand Software: You Can Elevate Your Marketing Campaigns
BlueSky ETO offers print on demand software for your franchisees and distributed marketers. We'll help you integrate and organize your digital assets and marketing templates with your web to print services. You'll streamline your marketing methods and elevate your campaigns. BlueSky ETO will design your solution specifically for your business. To see how print on demand software can help your brand succeed, schedule a free consultation today.
Financial services marketing has traditionally been a somewhat bland business offering—at least as far as consumers are concerned. But that's exactly why modern-day marketing tactics have had to adapt—to meet people's ever-changing needs. Fintech answers that call in...
Summary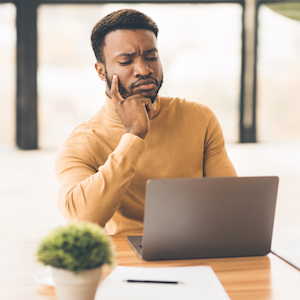 Article Name
Print on Demand Software: 6 Advantages for Your Business
Description
Why make more work for yourself and your team when you can combine web to print services alongside your digital assets and marketing templates? Then you can streamline the entire printing process and elevate your marketing campaigns.
Author
Publisher Name
Publisher Logo