Our Work
At BlueSky ETO, we are proud to have provided solutions worthy of award-winning case studies. The studies outline the challenges faced by each marketer, the unique solution we developed for the client, and the results they have enjoyed.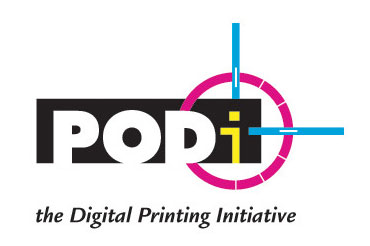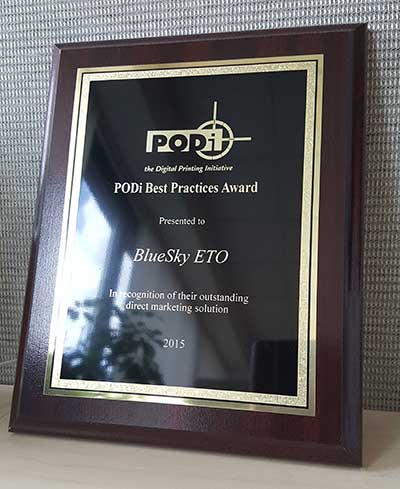 2015 PODI Best Practice Award
The PODi, the Digital Printing Initiative awards recognize outstanding examples of direct marketing campaigns and collateral management solutions featuring the power and versatility of digital print. Entries are judged on a combination of criteria, including pre-defined goals and measured results, value proposition, increased effectiveness, improved output and process, relevance, and innovation.
Best Practices Winner: Direct Marketing Category
Gannett Co., Inc., BlueSky ETO and InnerWorkings – "Gannett's Subscriber Program Achieves Reduced Cycle Times and Savings"
Gannett Consumer Sales and Services handles production and circulation of subscriber letters for more than 80 Gannett newspapers. The letters that are sent to subscribers have a great deal of local data that changes often. Every aspect of the customer communication is variable, driven by their specific subscription, length of subscription, and local events. With this complexity and large quantities, Gannett wanted to find a way to enhance its process. Gannett and its partner, InnerWorkings, worked with BlueSky ETO for a custom solution. With the new communications program the mailings are processed, qualified, printed, and mailed in just three days. Time needed to manage weekly mailings fell by 80%, and monthly administrative time fell from 40 hours to 8.
"We are thrilled to be recognized for this prestigious PODi Best Practices award! There is nothing more rewarding then developing Gannett's 'big idea' and bringing that idea to life," said Carl Steinmann, VP Business Development for InnerWorkings. "We are super excited to collaborate with BlueSky ETO on new possibilities that embrace smart technology."
BlueSky ETO Case Studies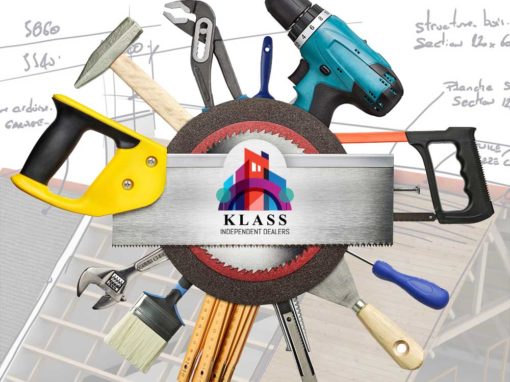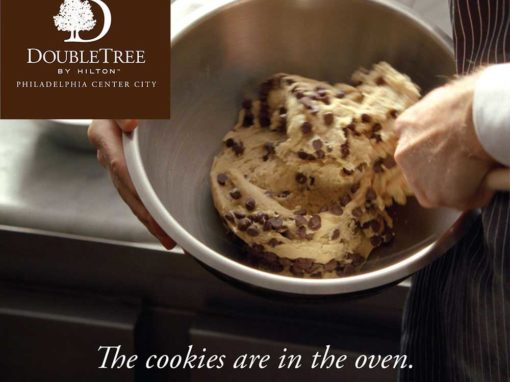 Local Marketing Automation

Free Brand Marketing Consultation
Contact us for a free, personalized demonstration of BlueSky ETO brand management solutions based on your organization's unique needs. Free Brand Consultation

Try Live Demo
Experience the easy-to-use power of BlueSky ETO's brand management software with a test flight in our free Live Demo – the Flight Simulator. Try Live Demo