The world of marketing has grown exponentially more complex in recent years in direct proportion to the number of channels available to consumers. Along with that growth has come the rise of a concept worth closer examination: omni-channel marketing campaigns.
At their most basic, omni-channel campaigns are the logical follow-up to multi-channel marketing. But the difference between the two is distinct: Multi-channel marketing is focused on the sale. Omni-channel marketing campaigns focus on the customer. Knowing and understanding the difference between them is critical to the successful implementation of an omni-channel marketing effort. It means the end of 'sales silos', and instead focuses on the overall customer experience. 
The Evolution of Omni-Channel Marketing Campaigns:
"An omni-channel approach puts the customer, not corporate silos, at the center of its strategy," noted Stacy Schwartz. Stacy is a digital marketing expert and adjunct professor at Rutgers Business School. "It acknowledges that mobile and social have enabled customers to not only quickly switch between channels, but actually use channels simultaneously."
But what does an omni-channel experience actually look like? John Bowden, Senior VP of Customer Care at Time Warner Cable, explains:
"Multi-channel is an operational view – how you allow the customer to complete transactions in each channel. Omni-channel, however, is viewing the experience through the eyes of your customer, orchestrating the customer experience across all channels so that it is seamless, integrated, and consistent. Omni-channel anticipates that customers may start in one channel and move to another as they progress to a resolution.  Making these complex 'hand-offs' between channels must be fluid for the customer.  Simply put, omni-channel is multi-channel done right!"
In other words, omni-channel marketing enables your brand to promote and sell anywhere the customer wants to buy, from local marketing to global endeavors. And with all the options available to consumers to discover, research and commit to your brand, you need to make it available for purchase everywhere. Omni-channel marketing campaigns enforce brand consistency and offer a unified message for all channels. This also makes them such a powerful tool in a highly competitive marketplace.
There are a number of elements that make up a strong omni-channel marketing strategy, worth keeping in mind as you build out your sites:
Availability is Key for Omni-Channel Marketing
Consumers like choice. With today's connection options, they want to be able to discover everything they can about your product whenever they want, the way they want. That means upping your business productivity and building out your presence so it offers connectivity no matter how your customers find you. This also goes for a mobile device, desktop device, through social media, via kiosks or even a brick and mortar store.
Be Consistent With Omni-Channel Marketing Campaigns
Once you commit to an omni-channel narketing strategy, stay on top of it. Monitor social media about your brand, and if you see any complaints or concerns expressed, address them immediately, because consumers can be a fickle bunch. EMarketer reports 56% of U.S. consumers told strategy and consulting company Accenture that "the number of brands they considered had increased significantly in the past 10 years. Nearly half of those surveyed also said they were more likely to switch brands than they were 10 years ago." Your global brand needs careful, ongoing management, as this blog on Global Brand Management shows. Don't take customers for granted. They have other options.
Omni-Channel Campaigns Should Stay Channel-Neutral
Chief Marketing Officers want results (e.g. "Sales"), and they're not too particular about where they come from, as long as they keep coming. Consumers are of a similar mindset: They want the same information (and offers and promotions) that they find on one channel to also be available on all channels. As such, take steps to assure that one channel is not favored over another. The whole idea behind omni-channel brand marketing is the familiarity and similarity of the same offer on every channel.
The 'Seamless' Omni-Channel Experience
While customers don't actively seek out a reason to switch brands, they will for myriad reasons. So it makes sense to assure that every touchpoint they have in an omni-channel experience with your brand delights and excites them. "With omni-channel marketing campaigns, the same basket data, inventory, promotions, customer account information, and purchase history should be available in all channels," notes UX (User Experience) Magazine. That means that once a customer engages with you on one channel (for example, putting a purchase in a shopping cart and then leaving that channel), they should be able to resume that shopping activity from another touch-point, with all previous data and input-information intact.
Related: Making Sense of 'Acronym Soup': Marketing Communications Clarified
"The importance of creating one-on-one experiences lies at the heart of the omni-channel marketing approach," said Daniel Newman, president of Broadsuite Media Group, a leader in the B2B space. "Whether it's B2B or B2C, modern purchasing behavior is driven by personalized engagement. This is where omni-channel marketing really hits the mark. By letting the buyer control the process and steer it whichever way she wants, you ensure her experience remains seamless. It's consistent from start to the finish, and perhaps even beyond that."
Omni-channel interactions are the new wave in the customer experience, and they're here now. By incorporating such technology into your organization, you send the message that the customer is your number one priority. Increased response, purchase frequency and customer loyalty will follow.
Omni-Channel Marketing Checklist
Are you creating a truly omni-channel experience for your customers? Use this free interactive checklist to find out.
Financial services marketing has traditionally been a somewhat bland business offering—at least as far as consumers are concerned. But that's exactly why modern-day marketing tactics have had to adapt—to meet people's ever-changing needs. Fintech answers that call in...
read more
Summary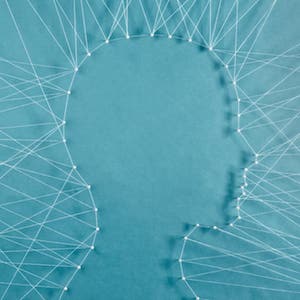 Article Name
Omni-Channel Marketing, Where the Focus is on the Customer
Description
Omni-channel Marketing requires an approach focused on your customers' needs regardless of where they choose to interact with your brand.
Author
Publisher Name
Publisher Logo