If you spend a lot of time reading business marketing articles, you may have noticed a common challenge. Companies need to be more efficient in their global brand management. Fortunately, there are plenty of ways to work towards this goal. One of the best tools to turn to is Marketing Resource Management software, or MRM solutions for short.
What is Marketing Resource Management software? A recent blog at VentureBeat.com described it as "Technology that creates a unified system out of the company's entire marketing operations." MRM solutions are all about saving time while boosting efficiency. This technology isn't only for larger corporations. Now small and mid-sized businesses (SMBs) can benefit from it as well.
Marketing Resource Management helps utilize a "smarketing" approach to create a unified system. Utilizing MRM technology is key to marketing effectiveness, no matter the size of your enterprise. MRM software allows marketing leaders to integrate and also track every aspect of their efforts. It also lets them see what works and, equally as important, what doesn't.
Key Features of MRM Software
Industry research giant Gartner listed some of the key features of MRM software applications. According to Gartner, MRM offers the ability to:
Create and develop marketing programs and content.
Plan and budget for marketing activities.
Collect and manage both knowledge and content.
Fulfill and distribute marketing assets, content and collateral.
Measure, analyze and optimize all of your marketing resources.
MRM solutions take an eagle's-eye view of the whole marketing operation. This includes people, assets, plans, goals, spending, and ROI. It also allows for integration throughout the entire organization. By keeping all parts of a marketing campaign together in one central location, managers can better track what everyone is doing. Additionally, they'll see where money is spent. They'll also see how efficiently each project is proceeding.
Key Factors of MRM Solutions That Aid Marketing Goals
Consolidation of Assets
By having all marketing assets in one central location, where everyone on the team has access, managers can better keep an eye on everything as the campaign progresses. They accomplish this by breaking down assets into "modules", categorizing each one for easy retrieval and tracking. Such modules might also include all of your marketing collateral including brand guidelines, important product information, and budgeting and planning data.
Faster Time to Market
With integrated workflow modules, communication and collaboration between your external and internal teams get you to your goals faster and at a lower cost. Forget endless rounds of tweaks and emails. You can also expect shorter turnaround time as your product gets where it needs to be.
Inefficiency Reduced
One survey found that while marketing leaders acknowledge their work closely watched, only 43% base their marketing budgets on ROI analysis. But the good news is that MRM tracking can help marketing managers not only prove, but improve their ROI. The knowledge gained through this tracking is invaluable and will also help cut waste and justify future ROI spend.
Tangible Benefits and Collaboration
With all marketing assets centralized, qualified users will be able to share their work with others on the team immediately. Secure storage, sharing, and management of files will also replace the 'old way' of doing business. As users handle and edit each document, it is uploaded and becomes the latest (and only) version.
In addition, time-management modules enable everyone to see where work occurs. This allows resources to be re-allocated if needed. As a result, collaboration naturally rises. As VentureBeat noted, "Instead of wasting time hunting for resources, people produce." That 'unified' aspect makes MRM solutions unique – and valuable.
Modules for MRM Solutions
The real usefulness of MRM software lies in the aforementioned 'modules' that make up each aspect of the technology. Such modules can consist of:
Digital Asset Management, where you upload, store and share your media.
Product Information Management, so you maintain and retrieve your product data at will.
A 'Brand Store', where users order what they need with transparent billing.
Web-to-Print and Web-to-Publish capabilities, to help automate your marketing production.
ROI Tracking, to help generate reports to calculate return on investment.
Budgeting and Planning options, to get ready for your next campaign.
According to a global forecast, the MRM solutions space is expected to grow 15% from now through 2020, hitting a valuation of $9 billion over the next four years.
Smart marketers will recognize the value of having MRM software in place as projects get more complex, and they place closer scrutiny on the use of marketing assets.
When it comes to sharing your brand's digital marketing assets, how efficient are you? Are you still emailing files to distributed marketers and personnel that need them—or do you have the best digital asset management system in place to expertly organize and deliver...
read more
Summary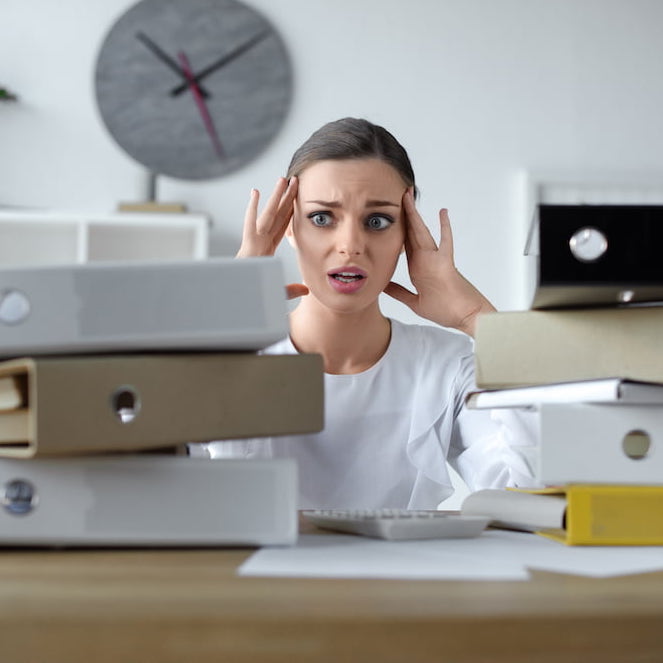 Article Name
MRM Solutions: Saving Time for Small and Medium Sized Businesses
Description
Marketing Resource Management or MRM solutions save time while boosting efficiency. Learn how SMBs can benefit from effective MRM strategies.
Author
Publisher Name
Publisher Logo