Global financial technology (aka fintech) investments hit a record $112 billion in 2018, up 120% from the previous year. The industry is booming and financial marketers are scrambling to keep up with the latest trends. So what does financial brand marketing look like today? Is it just like any other industry? Can you merely apply the same principles with different content? To a certain extent, yes. But there are some specifics you should be aware of. That's why we assembled this beginner's guide for marketing financial products and services. You'll learn how to adjust your current approach or develop a new plan to turn your modern-day marketing efforts into a successful strategy.
Develop a Mobile-Responsive Website
You may have a great desktop website, but that's not good enough in this era of smartphones and tablets. You need to have a great mobile-responsive website. U.S. consumers spend more than five hours per day on their mobile devices. Plus, mobile web traffic accounts for more than half of all website traffic in America. With those numbers steadily rising, be sure your financial brand's site is up to speed. You'll attract more visitors, keep them coming back, and rank higher in Google's results.
Keep in mind there's a difference between mobile-responsive and mobile-optimized websites. A mobile-responsive site will transition seamlessly between mobile, tablet, and desktop devices. In other words, it resizes and adjusts its proportions to optimally display the pages' content. A mobile-optimized site is, as its name suggests, optimized only for mobile—like an app. It doesn't account for desktop users, so its design will not be consistent if you're viewing the site on a PC.
How responsive is your website?
Create a Financial App for Your Loyal Customers
Over 30% of U.S. banking customers have used at least one fintech app. It's estimated that more than two billion people will be using fintech apps by 2020. If you want to connect with your customers beyond a mobile website experience, create an app that changes the way they do business with you.
Mint.com is a personal finance management company with an app that helps people manage their finances in one place. It connects to almost every U.S. financial institution that's using the internet. Mint helps you see where your money is going and gives you ideas about how to stretch it farther.
Then there's mobile banking. Almost 50% of consumers use digital-only channels for their banking needs. Ally is a digital financial services company that provides online banking. They also offer mortgage-lending services and a variety of deposit and other banking products.
Diane Morais, Ally's president of Consumer and Commercial Banking Products, said:
Technology has reshaped every industry. Customers don't compare their banking experience to just other banks. People's shopping and banking experiences are online and on their phone.
One thing that seems clear is that the future of banking is digital, not bricks-and-mortar. An app gives your customers what they want when they want it.
Use Social Media—With an Emphasis on Video Content
There are plenty of reasons to get involved with social media. Almost 80% of all U.S. citizens regularly use it. That's two-billion users worldwide spending an average of almost 2.5 hours per day.
When it comes to social, take the approach that it's better to do less very well than trying to do everything but doing it poorly. Set up accounts with the top social sites and/or get involved with the ones that make the most sense for your industry.
It's a good idea to post to Facebook, YouTube, Instagram, Twitter, and LinkedIn. Beyond that, use your best judgment about what (if any) social accounts you want to conquer.
Create Videos That Speak to Your Target Audience
You may not think of YouTube as a search engine, but it's the world's second-largest behind only Google. The statistics are staggering. It has two-billion active monthly users uploading about 400 hours of video every minute. People watch more than a billion hours of video on YouTube each day. That tops Facebook and Netflix—combined.
Fintech videos should appeal to your target audience like any other industry. Be sure to tell a story and show off your brand's personality.
Regions Bank LockIt card shows off their sense of humor as the G.O.A.T. (greatest of all time) with real goats in conversation with a co-worker.
U.S. Bank tried a different approach with their "The Power of Possible" campaign. The commercial features a little dog in a big world where everything seems to be working against him. Then he finds hope.
Social Media Marketing Tip: Don't post the same content across all your social channels. Mix it up and give each audience something unique.
Get Strategic with Your Online Ad Campaigns
Digital ad spending in the financial services industry will likely surpass $15 billion in 2019. Almost 80% of financial marketers say high-impact online ads can have as much impact as radio and/or TV ads. Get in on the action by setting up Google and social ad campaigns, but be strategic about it. For instance, with Google AdWords, you can follow these steps to success.
Be certain there's search volume for what you're offering.
Calculate your maximum cost per click (CPC). Using the Keyword Tool, compare your business's maximum CPC to the estimated keyword CPC. This will let you know if you can afford to advertise.
Feature your USP. It's what separates you from your competitors.
Make an irresistible offer that's both valuable and believable. Then create a clear, simple CTA.
Offer a money back guarantee. This tells your customers that you stand behind your product.
Make your ad compelling to attract qualified prospects. Include a headline, two lines of description, and your URL.
Create a dedicated landing page where you can direct the link.
Use conversion tracking to measure the sales generated by your AdWords campaign. This will tell you which keywords and ads are generating sales.
Each social channel has its own rules and best practices for success. Follow their guidelines to determine what works best for your brand. You can A/B test as you go and use each platform's analytics to see which of them performs the best.
Educate Your Audience with Financial Blog Content
Marketers who create blog content are 13x more likely to experience a positive return on their investment. They also receive 97% more inbound links than those that don't.
Create valuable website content. Educate your customers about important and trending financial topics. When you help them better manage their finances, you'll earn their trust.
Nerd Wallet is a U.S. personal finance company that helps people "make all the right money moves." Their website features objective advice, expert information, and helpful tools. Primarily, however, NerdWallet offers over 12,500 pieces of insightful financial content across more than 50 topics. Some of their self-described must-reads include "How to Buy a Home When Mortgage Rates Are Rising" and "Here's How Much You Should've Saved By 30."
Build Trust with Your Customers
One of the biggest obstacles you'll need to overcome to recruit new customers is trust. Why should consumers trust your brand—essentially a group of strangers—to manage their money in any manner? Furthermore, no matter what financial product or service you specialize in, why should they choose you over one of your competitors? (Keep in mind: This job might be a bit harder if you're marketing to millennials. Research shows that over 90% of millennials don't trust banks.) Your job is to convince them it's OK to trust you.
Make Your Core Values Known
Branding is important to long-term success for any business. If you don't make a name for yourself based on your brand's values and product/service offerings, you're just another business. Of course, successful branding is easier said than done.
Be true to your brand's identity. Develop your brand identity and stick to it. Don't let trends dictate what you say or do. Consistency is the key to long-term success.
Cultivate a community of supporters. Connect people with similar interests to rally around your brand's mission. This turns customers into advocates.
Allow your brand to evolve. Adapt to change. Be flexible and open to it. Evolve with the times so you don't lose touch with the market. Always put yourself in the shoes of your customers and their ever-changing needs.
Create a Flawless Mobile Experience
We talked about your mobile-responsive website and financial services app. But if you want to build trust with your customers, be sure these experiences are in perfect order. Not only do they need to operate flawlessly, but they also need to look amazing.
Get Influencers to Promote Your Product
If your financial marketing solutions cater to millennials, consider getting relatable influencers involved. Almost 85% of millennials don't trust ads coming from traditional media campaigns. About 60% of them say they don't mind ads featuring their favorite personalities, though. Use that double standard to your advantage.
Relate to Your Audience
No matter who your target audience is, when it comes to marketing financial products and services, you need to relate to your customers. You need to connect with them using your branding, messaging, and tone via the media outlets and channels they use every day. Speak their language and understand what they need to hear—then craft your message to meet those needs.
Use Data to Personalize Your Communications
Almost 40% of financial services marketers will set their focus on personalization in 2019. As a financial marketer, you have access to mountains of data about your customers. When you use that data to personalize their experience with you, you're increasing your chances of keeping those customers. For example, based on what you know about each one, you can make recommendations and introduce them to new products and services.
Here's an example. Let's say Capital One issues a credit card to you. Later, they offer to refinance your auto loan because they know you have one with another lender. This is an example of introducing a customer to a new product or service they might like. Why? In this case, it will save them money in the long run.
Give Your Customers an Omnichannel Experience
No matter where you do business with your customers—at your physical location, via email, on your website or app, etc.—give them a seamless "shopping" experience. This has long been a challenge for financial institutions, but customers want to accomplish any task where it's most convenient for them. You need to make sure this can happen across the board.
With an omnichannel approach, banks and credit unions provide their products and services (as well as financial and customer service advice) to their customers across all their devices as well as any of their physical bank locations.
A Google research report found that almost all (98%) of Americans switch between devices on the same day. This makes an omnichannel experience more than a luxury. It's pretty much a necessity if you want your customers to be happy doing business with you.
Bank of America is one of the biggest brands in the financial services industry. They're setting the standard for the omnichannel banking experience. Their mobile and desktop apps received awards from JD Power for their "Outstanding Customer Experience." Bank of America's tools allow customers to deposit checks, schedule appointments at local branches, lock/unlock debit cards, replace cards, pay bills, transfer money, and much more. So you can jump back and forth between your laptop computer and your smartphone and have the same experience.
Marketing Financial Products Effectively: Invest in Brand Management Software
When you're involved in marketing financial products and services, brand management software can be a major asset. BlueSky ETO offers a solution that helps the world's best brands to improve their marketing ROI, increase productivity, maintain brand compliance, and enhance their local bank marketing efforts.
Consider the case of CitiFinancial Canada. As part of a global restructuring from OneMain Financial, they needed to update some of their marketing materials to reflect the regional language of more than 200 branches. BlueSky ETO created an "engineered to order" solution. As a result, more than 600 authorized CitiFinancial Canada users could set their language preferences. At that point, the entire user interface changed to reflect their choice. There were 80 template/language combinations in all. Users created the proper marketing materials so branch employees could follow up with customers using brand-compliant messages.
For your own free brand management consultation, contact us today and let's talk about your marketing needs. Whatever kind of financial goods or services you provide, we can help make your marketing better.
Financial services marketing has traditionally been a somewhat bland business offering—at least as far as consumers are concerned. But that's exactly why modern-day marketing tactics have had to adapt—to meet people's ever-changing needs. Fintech answers that call in...
Summary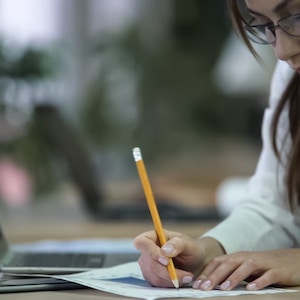 Article Name
Beginner's Guide to Marketing of Financial Products and Services
Description
Global financial technology (aka fintech) investments hit a record $112 billion in 2018, up 120% from the previous year. The industry is booming and financial marketers are scrambling to keep up with the latest trends. So what does financial brand marketing look like today?
Author
Publisher Name
Publisher Logo