Imagine you're in a weekly staff meeting and the sales manager says the following: "Our Marcom efforts seem to be paying off, due mostly to our MRM and SEM efforts. We have a rising number of MQLs and SQLs, but still need to make sure our goals are really following a SMART timeline, especially when it comes to our TOFu prospects." That's a lot of marketing acronyms!
Did you get all that? If you're like a lot of folks in the marketing world today, you fall into one of two camps: Either you fully understood all those marketing acronyms and nodded in silent approval, or you have no idea, but nodded anyway to appear like you understood. When it comes to marketing communications, we've all been there at some point.
Digital Marketing Acronyms have long been a staple in business. (See "ABC – Always Be Closing"; "CEO – "Chief Executive Officer" "IPO – "Initial Public Offering", and so on). However, it seems like marketers are coming out with more acronyms on an almost-daily basis. How can anyone hope to keep up?
To that end, BlueSky ETO has developed a list of some of the most common marketing acronyms bandied about in the marketing world today that might be heard in casual conversation. This Link will take you to the full list that we update regularly, but for now, here are some acronyms and their definitions you might find useful today:
LMA (Local Marketing Automation): Wherein satellite branches of a national or global brand have the opportunity to utilize the company's branded name, logo and collateral on a more personal, localized level. (See our more detailed blog on the value of Local Marketing Automation HERE.)
Popular Marketing Acronyms
BPM (Business Process Management): A systematic approach to making an organization's workflow more effective, more efficient and more capable of adapting to an ever-changing environment.
Marcom (Marketing Communications): Coordinated promotional messages delivered through various channels such as print, radio, TV, direct mailing, and one-on-one selling.
MRM (Marketing Resource Management): Software technology that creates a unified system out of a company's entire marketing operations.
MQL: (Marketing Qualified Lead): A website visitor whose engagement levels indicate that he or she is likely to become a customer.
SEM (Search Engine Marketing): The process of gaining traffic and visibility from search engines through both paid and unpaid [organic] efforts.
SMART (Specific, Measurable, Achievable, Realistic, Timely): An acronym used to set guidelines for objectives such as project management, personal development or other specific goals.
SQL (Sales Qualified Lead): A prospective customer that has been researched and vetted by an organization's marketing department and sales teams, and is seen as ready for the next stage in the sales process.
TOFu (Top of Funnel): In Inbound Marketing, this refers to first-time visitors to your website, people looking for information at the beginning of their buying journey.
ABM (Account Based Marketing): A strategic approach to business marketing in which a company deals with individual customers or prospects as a 'market of one', in an effort to deepen engagement.
SWOT Analysis (Strengths, Weaknesses, Opportunities, and Threats): A deep dive into a business's strategies, undertaken to assure said business is run properly in an ever-changing environment.
This short compilation is just the tip of the proverbial iceberg, but you can go to our full list for an expanded version.
Financial services marketing has traditionally been a somewhat bland business offering—at least as far as consumers are concerned. But that's exactly why modern-day marketing tactics have had to adapt—to meet people's ever-changing needs. Fintech answers that call in...
read more
Summary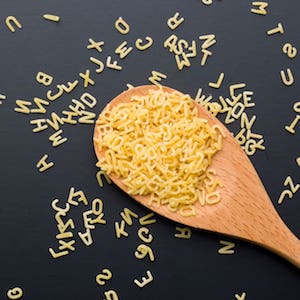 Article Name
Marketing Acronyms and Definitions: How Many do You Know?
Description
It seems that every marketing conversation is filled with marketing acronyms. Learn their true definitions here and be ready!
Author
Publisher Name
Publisher Logo