Quick—name a nonprofit. Name three. Which organizations sprang to mind first? If you're like most people, the names on the tip of your tongue were of major national or international institutions. The majority of nonprofit marketing we see comes from larger organizations, which is part of the reason these brands remain at the forefront of our minds.
However, there are more than 1.5 million nonprofit organizations registered in the U.S. alone. For many, earning trust and support at the local level doesn't come easy. From grassroots groups to national organizations with hundreds of local chapters, local nonprofit marketing brings its own unique set of challenges. Even national nonprofits often struggle to implement cohesive campaigns across their many branches.  Here are the five biggest hurdles of local nonprofit organization marketing, along with some insights on how to overcome them:
1. Nonprofit Marketing Tips for Establishing Awareness Among Giants
Historically, over two-thirds of charitable donations have come from individuals. These donors may live and work in the same communities as many local nonprofits. Yet, when it comes time to give, they often donate to larger national nonprofits. Trustworthy nonprofits like The Salvation Army and United Way certainly deserve that support, but local nonprofits or chapters who also do good may struggle to establish trust and gain equal support. Even larger organizations may have trouble raising awareness and support for their local chapters and initiatives.
However, local nonprofit marketing experts can leverage location and structure to engage donors in several ways:
Taking action quickly.

Less red tape means new campaigns, programs, and initiatives can be rolled out faster. Feedback can be incorporated more easily and efforts adjusted to meet the needs of the community.
Speaking with media.

A new nonprofit marketing campaign or marathon for charity may not attract the eyes of national news outlets. Local press, however, love to tell positive stories of community members making a difference. By building relationships with local reporters, local nonprofit leaders can also have a major impact on awareness—and donations!
Being present.

While heads of national nonprofits may not be able to attend every fundraiser and event, leaders of local organizations often can. When they do, they can share their vision and also give heartfelt thanks for support. That genuine human interaction makes a big difference.
2. For Digital Nonprofit Marketing, SEO Isn't Enough
"Giving to a nonprofit is like exercising. Everybody knows it's good for them, but it takes some inertia to actually get started," says Chong Ren Jean, Marketing Manager for B1G1.
Many would-be donors simply don't know where to start. Often, Google doesn't help them find the answer. "People don't naturally search for "How can I give back" on Google, unlike other searches for B2B or B2C products/services like "quality running shoes," says Chong Ren Jean.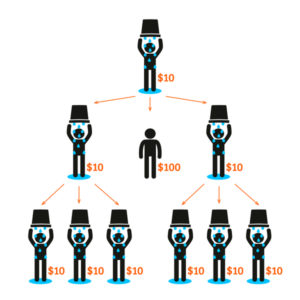 "For this reason, we've found that digital word of mouth referrals have enormous potential in both generating traffic and actually converting leads. Nonprofits should consider tapping into largely under-utilized (by marketing standards), yet extremely popular social media channels such as WhatsApp, Line, Wechat, and other messaging apps that actually connect individuals. An individual is more likely to take action when they're encouraged by a trusted source. It also helps in building the sense of connection required when deciding whether or not to give—a challenge that nonprofits face over more "logical" purchasing decisions involved in typical consumer products."
Social media can also empower supporters to help grow local support by sharing messages with their personal networks. Think of the enormous success of the Ice Bucket Challenge of 2014. The campaign was reported to have raised more than 220 million dollars for the American A.L.S. Association. Much of the campaign's success was credited to social media. On Facebook alone, users posted more than 17 million videos of dumping ice over themselves and also encouraging their friends to do the same.
3. Nonprofit Marketing Tips for Strict Budgets
"One big challenge is the fact that most nonprofits have a limited (and some a nonexistent) marketing budget to work with," says Jeff Kear, Founder of Planning Pod. "It's a Catch-22. They can't grow unless they have a sustained nonprofit marketing effort, but they can't afford the tools and people that will enable this growth."
How can these nonprofit organizations create a winning marketing strategy from a limited budget? Kear recommends making the most of existing marketing assets. "Some of the most valuable marketing assets of any nonprofit are their contact, member, and donor lists. There are plenty of ways to leverage these. This includes email marketing that doesn't just ask for donations, but also keeps people informed about pressing issues, news, and developments in your area."
Automated marketing campaigns provide a solution. Send targeted messages after memberships are renewed, donations are made, or even after users check out specific campaigns on a nonprofit's website. When the right message is sent at the right time, engagement and conversions rise.
4. Empowering Volunteers Without Threatening Brand Compliance
Visit your local nonprofit and you aren't likely to see anyone twiddling their thumbs. With plenty of work to be done, manpower is a precious resource. Although volunteers are often happy to donate their time to local nonprofits, they may lack training or a comprehensive understanding of the brand's image and values. Well-meaning volunteers may create flyers or social media posts in an effort to encourage donations or spread awareness. However, if their marketing strategy doesn't meet guidelines, that hard work can do more harm than good.
To encourage volunteers to contribute without risking compliance issues, local nonprofits rely on Digital Asset Management systems and customizable marketing templates. A dedicated DAM system allows nonprofit organizations to easily store and share everything from approved fonts and logos to images and brand guidelines. As a result, employees and volunteers don't need to rely on guesswork when creating nonprofit marketing campaigns. All the design elements they need are available at the touch of a button. There's no better way to ensure brand compliance.
5. Adapting Marketing Strategies to Millennial Donors
Though millennials are often stereotyped as selfish, most are happy to donate. The way they do it, however, is different. Millennials love crowdfunding campaigns and are an incredible three times more likely to donate to these campaigns than are Baby Boomers.
Relying on crowdfunding isn't an option for many local nonprofits. However, they can use these facts to adapt their nonprofit marketing strategy:
80% of crowdfunding supporters donate via mobile devices.

 Mobile-friendly and optimized websites help make donating on mobile is simple and fast.
Social networks drive most crowdfunding donations.

Use

Marketing Templates

to create consistent ads and posts on a variety of social media platforms. Update consistently and also use location targeting to reach locals.
Crowdfunding often focuses on individual stories.

Don't be afraid to do the same. Concrete examples of exactly how a specific dollar amount impacts an individual in need inspire readers to give.
Encourage social sharing.

A single social share raises an estimated

$37 in donations

. In addition, posts extend the reach of a campaign without eating into limited nonprofit marketing budgets.
While local nonprofit leaders make it their business to meet the needs of their communities, it's important to remember that these needs aren't static. They're constantly changing, and nonprofit marketing strategies should change with them. To gain continual support, local nonprofits need to speak to donors, volunteers, and employees. They should attend council meetings, fundraisers, and other events to speak one-on-one with those they hope to serve. When they do, they'll find it much easier to overcome these challenges and transform lives.
Make the Most of Marketing Insights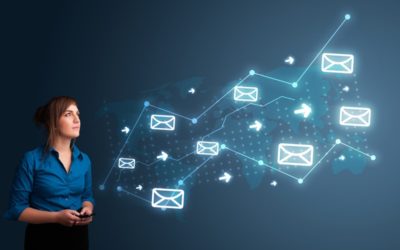 Modern-day marketers love marketing automation. And why not? It simplifies repetitive tasks like sending email responses, posting to social media, and completing various other website actions. It saves time, money, and frustration, and helps make marketers' lives...
read more
Summary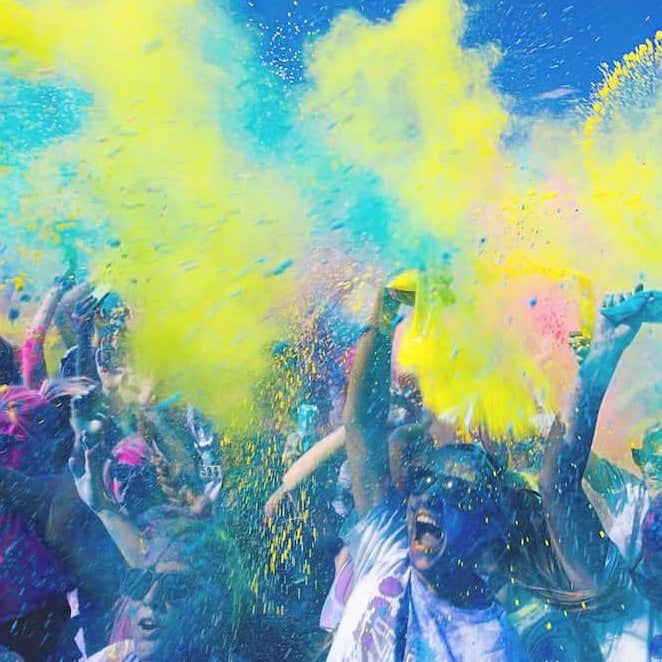 Article Name
Nonprofit Marketing: How Organizations Overcome Challenges
Description
Learn how to overcome the biggest challenges to local nonprofit marketing. Actionable tips from experts help improve your marketing results.
Author
Publisher Name
Publisher Logo