A franchise business is only as strong as its network. Without a solid organizational structure—and an open line of communication between franchisor and franchisee—the entire system is prone to problems, or even complete failure. That's why many franchise organizations rely on brand management software. It keeps their businesses running efficiently and promotes brand compliance and consistency. It also increases productivity, improves marketing ROI, and enhances local marketing.
That's where this story begins. A solid franchise marketing strategy is created around local marketing. So here's how local franchise marketing can help you build a strong brand.
Brand Compliance and Consistency
When local franchise marketers are in sync with the brand's marketing policies and procedures, everybody wins. That's because brand compliance and consistency are at the heart of every successful franchise. When your brand is consistent across all your locations, you're on a path to increase your revenue by almost 25%. With brand management software, local franchise marketing becomes easier. It provides distributed marketers with access to:
a brand portal equipped with marketing materials,
asset libraries,
and other marketing resources.
This promotes brand compliance and consistency throughout the organization. Brand managers have the brand control they need. Meanwhile, local marketers are empowered to customize their marketing materials while staying within brand guidelines. That's a marketing triumph with the brand's best interests in mind.
Planet Fitness is among the 10-best franchises in the U.S. Their streamlined business model omits frills like swimming pools, basketball courts, and daycare centers. Instead, they focus on treating their members well, with outstanding customer service and 24-hour access to "a lot of fitness equipment." They also market each of their 1,700+ locations as "Judgement Free Zones," where anyone and everyone is welcome to work out and get themselves in their best shape. Planet Fitness CEO Chris Rondeau describes the 10-million member business as a "marketing machine." They take 9% of each membership fee and put it back into marketing. The commitment from each location to comply to a consistent marketing strategy has paid off. Planet Fitness is now the largest and fastest-growing fitness chain in the U.S.
Marketing Freedom and Control
A brand management system empowers local marketers. It gives them the autonomy they desire to create their own marketing materials—while also staying true to brand standards. When you provide them with the marketing materials they need to be successful, it gives them a sense of responsibility for their own marketing efforts. They don't need to contact the brand manager every time they make a marketing move. They also don't need to contact the brand's graphic design team when they need a photo or ad template for a new campaign or promotion. That not only provides freedom and control for everyone involved, it also saves time and money.
The last thing you want is to have local marketers going rogue with your brand assets or guidelines. This creates confusion among your customers, a mistake that can have the single greatest negative impact on your business. Why? It leads to mistrust. With brand marketing software, franchisees can find a balance. They can localize their own marketing collateral with the materials and instruction you provide to them.
When franchisees become the local face of your brand, it allows them to tell their story and draw local customers to their business. Many local customers want to "buy local." They want to spend their hard-earned money with people they know and trust rather than buying from a faceless, national brand. When your franchisees have the freedom and control to customize their own marketing materials, they're more appealing to their local audiences.
Primrose Schools is the top childcare franchise in America with over 300 private preschools. They offer high-quality early education and child care for kids from six weeks to six years old. Primrose headquarters backs their franchisees with co-op advertising, ad slicks, and regional and national media support. The brand's marketing templates can be customized by local marketers to meet the demands of their local audiences. This includes parents looking for a premier nanny, preschool, or public school in their area. The plan has proven successful as Primrose Schools grew by almost 10% in 2018. They're also set to add 14 new franchise locations in target markets in 2019.
Reduced Waste
With brand management software, local franchise marketing is simple—and practical. Each location has its unique differences, including varied store sizes and dimensions. That's why brands need to customize their marketing materials for each of their franchisees. If you send the same marketing materials to each one, some of them will inevitably wind up in the trash. That's not efficient. What fits for one location might not fit for another.
Let's look at an example. Imagine you're embarking on a new advertising campaign for your franchise. Your designers just completed a new batch of in-store marketing materials and you're getting ready to print and ship them to all of your franchisees. The waste happens when some of these shipments end up in the garbage because they don't fit a local store's dimensions. Also, consider the money wasted in printing and shipping the promotional materials that weren't used.
So what's the remedy? Web-to-print solutions.
Web-to-Print Solutions
Franchisees can order their own marketing materials using a digital print-on-demand solution. They know what sizes of collateral they need. When you let them pick the authorized materials they'll use, you'll reduce the waste within your organization. Customizable templates allow for the easy creation and distribution of local marketing materials. This saves time and money, and it reduces waste.
Your designers create the authorized marketing materials associated with the campaign. Then you make them available via your brand marketing center. Franchisees have the power to choose from an authorized collection of materials, plus they can customize as you allow to cater to their local audiences. That's local franchise marketing in action using effective web-to-print solutions.
Multichannel/Omnichannel Marketing
Every franchisee has the opportunity to thrive with their local franchise marketing efforts by utilizing multichannel or omnichannel marketing. Multichannel marketing is the combination of all your marketing channels. As a franchisee, that could be your retail store, your brand's website, perhaps a catalog, and any other method of online or offline marketing. When you coordinate your marketing across all these channels, it produces positive results.
Studies show that half of all multichannel marketers typically reach their financial targets.
Similarly, omnichannel marketing applies a multichannel approach, but all the channels work in unison. This gives your customers an integrated shopping experience. Multichannel marketing works, but omnichannel is recognized as more important to the success of many retailers' marketing attempts.
Your local franchise marketing efforts should appeal to your customers at every touchpoint. That could mean your website, app, and social media accounts. It could also include your retail location and telephone ordering line. It's important to give your customers a consistent experience across all these platforms. You can take a multichannel approach and give them options. A better way, however, is to go omnichannel. Then you can provide those same options, but you can allow your customers to choose the channel that's most convenient for them at any given time.
A franchise management system helps to keep everything working cohesively. Look at a brand that changes its logo or product packaging. It's not always a drastic change, but it has to be a coordinated effort with all their franchisees. Otherwise, it hurts the franchise as a whole. Plus, what happens in one marketing channel must also happen across all the other channels. That's what builds a strong brand. A brand management system is the first and most important step in making that happen.
Improved Marketing ROI
When your marketing materials are more relevant to local audiences, you'll get more return on your investment. Consider the personal connection you feel with a franchise that offers a local spin. It could be an event, a celebrity visit, or a menu item or product that has increased appeal in your region or city.
What's more, all the local franchise marketing benefits previously mentioned, in some way, lead to an improved ROI. Brand management software features powerful editing tools that help with brand compliance and consistency. When you put the software to work for you, you'll also reduce waste and shorten production times. Furthermore, multichannel and omnichannel marketing give every franchisee the opportunity to thrive in their local markets. With all the benefits of brand management software working together, in turn, you'll also improve your ROI.
Here's Your Local Franchise Marketing Solution
Local franchise marketing is built with brand management software. BlueSky ETO offers a brand management solution that's engineered to order for your business. That means it's customized specifically for your brand. We'll ask you important questions that will help us develop your very own brand management software system—one that addresses all your current franchise marketing needs. We'll also make sure the software is scalable so it grows along with you as you add new franchisees. Finally, we'll provide the training you and your team need to empower your local users. Set up a free consultation to discover how our local franchise marketing solution can help your marketing efforts.
Financial services marketing has traditionally been a somewhat bland business offering—at least as far as consumers are concerned. But that's exactly why modern-day marketing tactics have had to adapt—to meet people's ever-changing needs. Fintech answers that call in...
Summary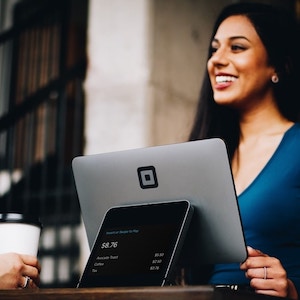 Article Name
How Local Franchise Marketing Builds a Strong Brand
Description
Many franchise organizations rely on brand management software. It keeps their businesses running efficiently and promotes brand compliance and consistency. It also increases productivity, improves marketing ROI, and enhances local marketing.
Author
Publisher Name
Publisher Logo