Christmas looks a lot different in Japan than it does in the U.S.— and you'll find the biggest difference right at the center of the dinner table. Where American families carve their turkey, Japanese families proudly showcase a giant bucket of Kentucky Fried Chicken. In fact, 3.6 million families order Kentucky Christmas specials from international franchises in Japan. Lines stretch around blocks in Tokyo, and across the country, Colonel Sanders clones greet guests of the international franchises with a smile and a Santa suit.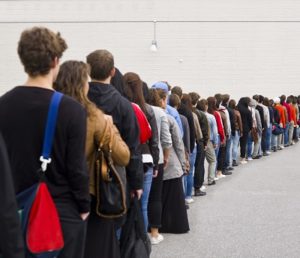 The tradition began as part of a brilliant marketing campaign in 1974. In a country that's only 1% Christian, there were virtually no Christmas traditions. KFC was happy to step in. "It filled a void," says Joonas Rokka, associate professor of marketing at Emlyon Business School. "There was no tradition of Christmas in Japan, and so KFC came in and said, this is what you should do on Christmas." Japan listened. After the U.S. and China, Japan is now KFC's third largest market. Within the relatively small country, you'll find over 1,181 KFC locations.
Japan's Kentucky Fried Christmas tells a clear story of international franchise success. But while owners of international franchises would likely love to replicate KFC's results, creating and growing a global empire is anything but easy. There are plenty of obstacles on the road to global franchise success.
Choosing the Right Franchise Structure
Many international franchises fail because they dive right into a market without the proper research or local insight. Locals and investors express interest, they see an untapped market, or recent profits excite them to expand. In their rush grow, they neglect this important planning step: choosing the right franchise structure or operations plan. Choose the best structure by evaluating things like local resources, laws, and distribution network options. Since these factors vary from market to market, successful franchises will often follow different franchise structures in different areas.
The Most Common Structures Used by International Franchises
Direct Franchising
Often, franchisors use this structure in their home markets. In direct franchising, franchisors enter contracts with franchisees on an individual basis. This approach cuts out the middle-man, which can allow both franchisees and franchisors to keep a larger share of profits. This structure also gives franchisors a greater level of control over each location. However, foreign franchisees may need to secure vendor contracts and other resources on their own, putting an additional burden on the franchisee while threatening brand consistency in the process. For these reasons, direct franchising has decreased in popularity for businesses expanding internationally.
Area Development
This structure also offers a contract to a single franchisee, but that contract allows the franchisee to develop multiple locations within a designated territory. Area development has an advantage over direct franchising because it cuts down on training and management needs. Usually, franchisors begin implementing an area development structure by granting franchisees a small territory and then expanding that territory and number of locations based on that franchisee's success.
Master Franchising
This structure essentially places a middle man between the domestic company and its international franchisees. A master franchisee has the power to contract locations/units to single franchisees. The master franchisee often has the responsibility of developing, training, and largely managing these locations. This structure also saves franchisors from having to micromanage operations across the globe and in multiple markets. It also leverages the local knowledge and experience of the master franchisee. For these reasons, this structure is one of the most popular for international franchises. However, it does have some drawbacks—namely that the master franchisee will require a substantial salary. They'll also take a large level of control away from franchisors, which can turn out to be a bad thing if their skills and strategies aren't effective.
Joint Venture
Franchisors can decide to share ownership of locations within direct or area franchising structures. When they do, they refer to the arrangement as a joint venture. This structure may allow businesses to leverage the local partner's market knowledge—and any special treatment or tax breaks they might receive. In this structure, franchisor and franchisee share responsibilities and profits more equally.
Keep in mind that just because a certain franchise structure works in one market, doesn't mean it's the best choice for another. Before choosing a structure, evaluate what's working domestically and what could be improved. Then analyze how things like relationships, laws, and resources will differ in your new markets. Time spent choosing the optimal international franchising structure is time well spent!
Maintaining Consistency Among International Franchises
Aldous Huxley once said, "Consistency is contrary to nature, contrary to life. The only completely consistent people are dead." The Brave New World author certainly knew how to give ideas a macabre spin, but his statement rings true—in life, and in business. To aim for consistency is to fight an uphill battle against the very laws of nature. Imagine how much harder that battle becomes when your armies are scattered across the globe.
Yet this is the challenge facing international franchises every day. In fact, the battle for consistency is made up of an entire collection of challenges including:
Establishing strong brand identity in new markets.

Reflecting core values across cultures with their own moral codes and societal norms.

Communicating with franchisees and other stakeholders across time zones.

Overcoming language barriers.

Overseeing marketing campaigns remotely without playing "Big Brother."

Allowing local marketers flexibility within their markets.
These are just a few of the barriers international franchises need to hurdle. Failing to overcome these challenges can lead to a weak brand identity, ineffective campaigns, lost profits, and even PR backlash and the closing of franchise locations. Luckily, there are tools that can help.
Brand Marketing Centers for International Franchises
There's no greater weapon in the battle for brand consistency than a dedicated Brand Marketing Center (BMC). BlueSky ETO can create a customized BMC that's engineered to order with an international franchise's exact needs and goals in mind. Think of the Brand Marketing Center as a virtual toolbox filled with everything you need to create and distribute marketing brand compliant collateral across the globe.
Web Content Management
Branding guidelines, media plans, digital assets, email signatures and more— they can all be stored and shared with stakeholders here. This means brand-compliant resources are easy to access so franchisees and remote marketers don't need to do any guess work. They can also access these resources anytime, so there's no need to wait for a CMO across the world to wake up and check his email. The information and collateral is always there, even when you can't be.
Digital Asset Management
Best practice documents and user manuals aren't the only things that can be stored and shared in a Brand Marketing Center. Digital assets like logos, corporate images, banners, and videos can all have a home on your BMC. With BlueSky ETO's Brand Marketing Centers, it's simple to find the exact file you need. Franchisees are empowered to quickly and easily locate assets to effectively market their locations in the global market—no lengthy email chains or international games of phone tag required!
Customizable Marketing Templates
Once they've accessed the brand-compliant assets they need, international franchisees can create their own collateral using customizable marketing templates. They can even order printed versions of the collateral that they create directly through the Brand Marketing Center. This makes brand compliance simple and drastically reduces cycle time.
Brand compliance is crucial for any international franchise, and these are only a few of the many ways dedicated Brand Marketing Centers can make compliance simple.
The Law of the Land for International Franchises
The cultural norms of a different country may require some degree of subjectivity. Laws, however, do not. While making a cultural faux pas may result in lost sales or even a serious PR problem, not adhering properly to local laws can be fatal. Breaking or abusing international law doesn't just threaten international franchises— it also poses a threat to the core business.
Franchise agreements and laws already function outside of traditional business models. In other countries, their models may vary even more. Here are just a few examples from the International Franchise Association of how international franchises laws differ from country to country:
The disclosure acknowledgment and "cooling off" periods are longer in Australia than the US.

Brazil requires the Franchise Agreement be translated into Portuguese and registered with the Brazilian Patent and Trade Office.

There are special stipulations about terminating the Franchise Agreement in Mexico.

Spain imposes special registration laws applicable to franchises.
Companies looking to expand to new territories can begin with a quick overview of that country's franchising laws. Keep in mind that even with the U.S., several states have specific franchising laws. While personal research into these legalities is never a bad idea, franchisors should ensure their legal team has expertise in international trade and franchising law.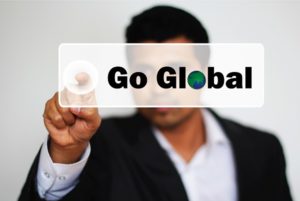 Additionally, franchisors should ensure international management puts their "boots on the ground." While most international franchising laws will focus on business structure, trade, and funding, each franchise location will also have local ordinances and laws to follow. It's impossible to ensure compliance without consistent (and unscheduled) onsite visits to franchise locations.
Want to make sure every brand stakeholder is on the same page about the laws for each country? Here, a Brand Marketing Center is a lifesaver again. Not only can brand managers and franchisors create and share best practices through the BMC, they can also edit those files and permission levels. That way, a franchisee in Osaka isn't mistakenly adhering to laws in Idaho.
The Politics of International Franchises
As franchisors work to grow their empires, countries across the globe are defending and spreading their own. As relationships between nations change, franchisors can find themselves unwilling pawns in larger trade negotiations. Sometimes, they can even become the casualties of war.
Certified Risk Manager Andres Franzetti gave one example to Franchising World:
McDonald's once fell victim to what appeared to be a politically motivated reprisal in Russia. There 12 of its franchises were closed for "violations of technical regulations requirements," which seemed to coincide with the timing of sanctions imposed against Russia by the United States and other Western powers. These unanticipated closures in one of the world's fastest growing markets triggered a serious impact on McDonald's profits, which posted 3.7 percent drop in August.
While this may be an extreme example of politics affecting international franchises, there's always some level of additional risk when expanding globally. Susan Grueneberg, a partner with Snell & Wilmer L.L.P., says this risk is one even seasoned executives can underestimate. "Companies that have devoted significant resources to international operations may become complacent with success in one country and approach another region with misplaced confidence that the same strategy can be replicated in every non-U.S. location."
In addition to conflicts with other nations, many countries may also have civil unrest among different populations. To minimize these risks, international franchises should:
Evaluate current relationships between nations, territories, and demographic groups.

In addition to following national laws, adhere to moral and social codes of specific ethnic or religious groups as well.

Employ a diverse workforce throughout the entire franchise structure to ensure decisions that are made benefit an entire community, not just part of it.

Consider the symbolic ramifications of business decisions. Also, look beyond profits to understand the cultural implications of each business choice.
Of course, the best way to gauge potential political conflicts before they impact international franchises is to rely on open communication. As Anita Roddick once said, "Communication is the key for any global business." Allowing stakeholders at all locations to speak candidly about their concerns will help central management identify risks they may not be able to recognize from a distance.
As companies grow, it's important to remember to step back, assess, and evaluate. Remember to look beyond the bottom line to ask more nuanced questions: How have/will international franchises work to strengthen your brand image? How will these franchise opportunities change lives for the better? What implications does your franchise strategy have on the global market and local communities?
As you ask these questions remember the words of Edward Abbey: "Growth for the sake of growth is the ideology of the cancer cell." Ask how your international franchises adds value to more than just your wallet. Your answer will help shape your strategy and guide you in overcoming each new challenge you face.
There are almost 30,000 hotel franchises in the U.S. alone. That means to stand out, you'll need to market your business as the extra special entity it is. A brand management software platform should be among your top priorities. This cloud-based software solution can...
read more
Summary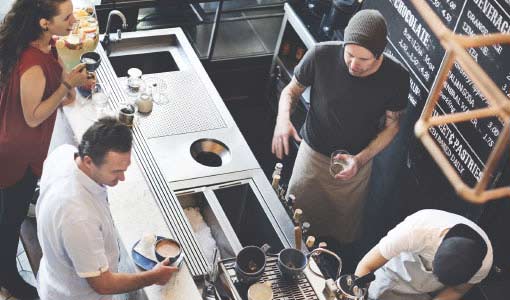 Article Name
The Greatest Challenges of International Franchises (And How to Overcome Them)
Description
There are plenty of obstacles on the road to global franchise success. Learn how to overcome the greatest challenges facing international franchises.
Author
Publisher Name
Publisher Logo