Dick Rosenberg, the former CEO of Bank of America, once said, "The inescapable truth is that there are just too many banks in this country chasing too few customers."
Between 2011 and 2014, the
number of people across the world with a bank account
rose by 700 million. Today, we're using more financial services than ever before. So how can one financial service provider use financial marketing solutions to rise above the crowd? Marketing brand automation 
holds the key.
Marketing Automation Simplifies Branding
Cultivating a solid brand image isn't just important in the financial sector — it's essential. Commercial banks, credit unions and insurance companies need an image that's trustworthy and also immediately recognizable. Brand compliance lies at the core of every effort, from direct mail campaigns and email marketing to a single tweet.
That's a lot of content to monitor, and no CMO wants to waste their time playing Big Brother to their brand. Marketing automation software can help. With a secure software platform tailored specifically for their brand, financial leaders can execute campaigns across all channels and locations in a cohesive, professional, and most importantly, time effective manner.
When they spend less time bogged down in the minutia of a campaign, employees and executives on all levels benefit. They have more time to analyze results and innovate the next big idea for their brokerage firm or credit card company.
Brand Automation and Digital Asset Management
Before you create an online ad or send a newsletter, you need to compile and also edit the appropriate digital marketing assets. These assets, whether they're stock photos, infographics or company logos, need to "live" somewhere. Unfortunately, these storage systems aren't always efficient. 
Local marketers may have a collection of logos and are not sure which one to use. A graphic design team might have the latest infographic and an executive holds the key to the company's stock photo account.
Without an effective
digital asset management system
, emails need to be sent and resent, passwords exchanged, and permissions edited. Each step in that process wastes valuable time. However, with a digital asset management system, everything lives in one secure cloud. Each team member can access the assets they need. Brand compliant campaigns can be created quickly — while they're still relevant.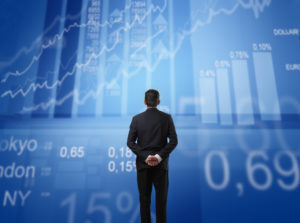 Experts require expert brand automation tools.
Expert organizational tools and meta labeling options allow regional banks, asset management firms and retailers to create marketing campaigns that are more targeted than ever before. For example: a credit card company wants to promote a new low-APR card. Part of their marketing campaign includes sending an email about the card to all their current customers.
With automated marketing, that message can be tailored to different groups, even down to the images included. A message sent to a mom in her thirties might talk about using the card to pay for a family vacation. However, a message to a single man in his 50s might talk about home repairs or retirement funding ideas.
Automated marketing leverages all the digital assets a financial company has at their disposal to deliver a highly-tailored message to prospects that resonates. When they see how a credit card, insurance plan or portfolio management tool can help them achieve their own specific goals, they're more likely to respond to the offer.
Want to Successfully Manage Your Digital Assets?
No One Falls Through the Cracks With Brand Automation
The only thing more important than attracting clients in the financial sector is keeping those clients for life. James Sexton, former director of supervision at the Federal Deposit Insurance Corporation once said, "There's only so much good business out there."
It's true — there's an ideal audience for every financial service, and that audience is also finite. Many people choose a single bank or insurance carrier for a lifetime. Once you attract a customer and create a strong business relationship, the trick is to keep that relationship healthy over years and even decades. 
Marketing automation can help your communications do exactly that. Automated marketing campaigns continually keep clients in the loop and also guide them along the buyer's journey. As their needs evolve, so do the e-blasts, ads, and even direct mailings they receive. Your clients feel actively engaged and your brand also stays at the top of their minds while your competitors fade into the background. For example, one easy-to-implement idea is sending personalized thank you cards to your best clients or customers to show how much you value their business.
The Bottom Line: Improved ROI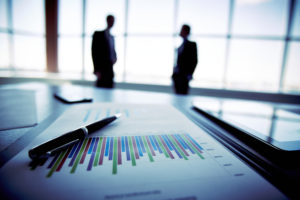 What do all of the benefits of automated marketing have in common? They all work together to improve ROI. Brand Marketing Centers and automated marketing campaigns help your brand:
Get the most out of your digital assets.
Stock photo purchases, custom graphics, displays, and collateral are never wasted in digital marketing for financial services. You can utilize digital assets indefinitely, keep them current and use them correctly in every location and campaign.
Save time across departments.
Why pay creatives, marketers, and executives for hours of unnecessary repetitive work? Many banks and financial firms waste thousands of hours each year customizing ad creative for every local market and individual request. However, automated marketing campaigns and customizable marketing templates are much more efficient — no more playing telephone tag with the entire company just to complete a single local marketing campaign!

Execute campaigns across all channels.
With automated marketing, campaigns can be executed across all channels. The increased visibility that makes the most of marketing collateral improves brand knowledge and also makes a bigger impact without a bigger budget. Is your organization omnichannel?
Optimize the marketing ROI of your financial brand. Start now by implementing the right marketing automation software. BlueSky ETO will develop a brand automation system built specifically for your brand and your needs. Get your free consultation today!
Make Marketing Automation Work for You
View more examples of our work through these recent Case Studies:
Gannett Newspapers
Summary
Article Name
Brand Automation: The Key to Improving Brand ROI
Description
We're using more financial services than ever before. So how can one financial service provider rise above the crowd? Brand automation holds the key.
Author
Publisher Name
Publisher Logo