For most marketers, your website has one primary goal: conversion. All other efforts, from building a social media following to raising brand awareness are really branches of the conversion tree. While each marketing performance metric is important in its own right, at the end of the day it's your conversion rate that matters most. How can you improve conversion rates online? There's no single quick fix, but here are five proven tips to help you get started. Take a moment to record the current rates of your most important conversion points. Then adopt these strategies, track your results, and watch as you improve conversion rates.
1. A/B Test Online to Improve Conversion Rates
Most marketers tweak their landing pages in an effort to improve conversion rates. However, many make consecutive changes instead of conducting an A/B test. Test landing pages by creating a PPC ad that sends users to two unique landing pages. Make each ad identical other than the landing page. Or test your Call to Action by trying a new color, font, or updated phrasing to measure the effect of this update.
Run the test for at least a week to see which page results in an increased conversion rate. Then nix the loser, find another variable, and conduct your next A/B test to improve conversion rates even more. Remember, you can run an infinite number of tests, but only test one variable change at a time.
2. To Improve Conversion Rates, Stop Speaking in Latin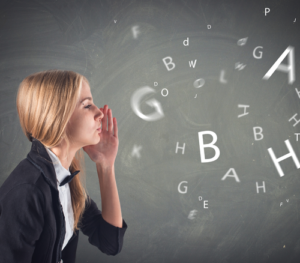 Test the readability score of each page on your website. Believe it or not, even tech giants and B2B moguls should try to keep their reading comprehension levels under the 8th-grade standard. Though visitors may still be able to understand tougher reads, clear, concise writing will definitely improve conversion rates for any website.  Avoid using overly technical terms to explain your product or service. Simple language typically works best and keeps the reader more engaged.
Extensions like Yoast or programs like Microsoft Word can help you locate lengthy sentences and passive tenses. Spotting "difficult" words is harder. Try this trick: search for "ion" and "ent" on each page. These words have a Latin origin and are good candidates for replacement. Style expert William Zinsser explains why:
"How do those Latin words do their strangling and suffocating? In general they are long, pompous nouns that end in -ion—like implementation and maximization and communication (five syllables long!)—or that end in -ent—like development and fulfillment. Those nouns express a vague concept or an abstract idea, not a specific action that we can picture—somebody doing something. Here's a typical sentence: "Prior to the implementation of the financial enhancement." That means "Before we fixed our money problems."
Swapping these words for simpler structures and action-packed verbs makes a big difference. Visitors who don't trip over your words will arrive at the conversion point with ease. Once there, the firm understanding they've earned will give them the confidence they need to convert.
3. Show Your Face
It's no secret that brand trust leads to improved conversion rates. One of the most effective ways to build that trust is to "humanize" your brand. This won't be a one-step process. To feel personally connected to your brand, consumers will need to feel that human element during each interaction. Try these humanizing tips:
Add photos of employees to your About Us page. Include friendly headshots of executives along with mini-bios.

Take the time to interact on social media. Social scheduling is a great time saver, but a quick comment or reply can transform your entire social persona into an interactive experience.

Share behind-the-scenes photos of product development or employees hard at work.

Have a company blog? Show the names and headshots of authors to connect them with their work.

Send consumers a handwritten note from their sales rep or the CEO. There's no need to pen thousands of notes by hand—

digital handwriting

can do the hard work for you.
4. Offer Free Shipping
If you're a purveyor of physical products, this tip is for you. A study by Rejoiner found that 56% of eCommerce shoppers abandon their carts because of "unexpected costs." The biggest one? Shipping and handling fees.
Try offering a free shipping option to cart abandoners to win them back. Automated marketing campaigns can deliver personalized messages to shoppers after they've left items in their cart for a specific period of time. Monitor results to see if shipping rates are killing your conversion rates.
5. Speed up to Improve Conversion Rates
What's the average load time for your home page? Your service page? What about the dedicated landing pages you've created for your PPC ads? Lagging load times could be sabotaging your conversion rates. Use SEMrush, Google PageSpeed, or another speed analyzer to learn your average load time. Remember: mobile matters. When gauging your times, consider these facts from Google-owned DOUBLECLICK:
The average mobile load time for sites is 19 seconds over 3G connections.

53% of mobile site visits are abandoned if pages take longer than 3 seconds to load.

Sites that load in 5 vs 19 seconds observe 25% higher ad viewability, 70% longer average sessions, and 35% lower bounce rates.
Once you've identified a speed issue, how can you get things moving? Start with these five ideas from Hubspot:
Increase Conversion Rate Results With These Speed-Boosting Tips:
Optimize Images:

Webmasters often upload huge images, then scale them down with CSS. They don't realize that the browser still loads them at the original size. That means a 1000 x 1000 pixel image that's scaled down to 100 x 100 will use 10x more loading time than it needs. Save on loading times and improve conversion rates by scaling before uploading.

Browser Caching:

Enabled browser caching allows you to temporarily store some data on a visitors' computer. That way, they don't have to wait for all site data to load every time they visit your page. Caching lets your computer "remember" certain items so they don't have to reload each time you visit a specific webpage

Compression:

Think of compression like turning your site into a .zip file. It makes a big difference to load times. In fact,

according to varvy

, compression can knock off up to 70% from your HTML and CSS files! That's a ton of data visitors won't need to download.

Optimize CSS:

Each little bit of wasted data adds up, continually slowing down your site until its snail-pace speed starts scaring away visitors. Get rid of unnecessary code and minimize CSS files. This will delete extra spaces from the code to ensure files are as small as possible.

Keep Scripts Below the Fold:

Javascript files are capable of loading after the rest of your page, but if you put them all before your content, they will load before your content does. The solution is simple—place external Javascript files at the bottom of the page, just before the close of the body tag.
Related: Smart Strategic Marketing: Reduce Cycle Time With These 5 Tips
As you work to improve conversion rates, remember these wise words from statistician Karl Pearson: "That which is measured improves." If you don't already rely on a detailed spreadsheet to track your KPIs (including macro and micro conversions) today is the day to start. Use A/B testing whenever possible and compare your results to past efforts as your strategy evolves. Which of these tips do you plan to try to increase conversion rate results? Comment below to let us know!
Financial services marketing has traditionally been a somewhat bland business offering—at least as far as consumers are concerned. But that's exactly why modern-day marketing tactics have had to adapt—to meet people's ever-changing needs. Fintech answers that call in...
read more
Summary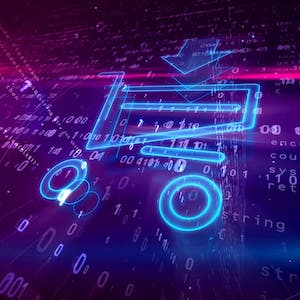 Article Name
Improve Conversion Rates Online With These 5 Simple Ideas
Description
How can you improve conversion rates online? There's no single quick fix, but here are five proven tips to help you get started.
Author
Publisher Name
Publisher Logo