If you've seen the hit AMC television series "Mad Men," you have a pretty good idea of what the advertising industry was like in the 1960s. Smoky boardrooms, three-martini lunches, and rakish male ad execs were the norm. The business was full of arrogance and power, dominated by creative managers like the show's main character, Don Draper. Advertising has changed a lot since then, and so has the practice of brand management.
What is Brand Management?
Before we dive in, let's take a moment to discuss what brand management is. By definition, brand management is a segment of marketing that attempts to increase the perceived value of a product line or brand over time. If the planning and analysis are effective, the price of the products can increase while maintaining a loyal base of customers who, simply put, love the brand.
In other words, as you develop your brand over the years—building a multitude of followers along the way—they will be loyal to you and they will buy your products, even if those products are more expensive than your competitor's.
A History of Brand Management
Brand management got its start long before Mad Men—in Cincinnati, OH, in 1925 with Procter & Gamble's flagship product, Ivory soap. After graduating from Harvard University, then-27-year-old Neil McElroy went to work as the advertising manager for P&G.
While working on a campaign for Camay soap, he became frustrated with having to not only compete with other soaps from other brands but also other products from his own company, like Ivory.
His famous 1931 memo proposed to his boss a team of "brand men" that would diligently look after each brand. Camay would be a brand, Ivory would be a brand, and they would target different consumer markets, so there would be less competition with one other. That's how the modern system of brand management began.
'Mad Men' and the Beginning of Modern Marketing
Brand men would eventually become ad men, as the Mad Men era in New York City began. They would define modern branding and marketing with products like laundry detergent, cigarettes, and a wide variety of food and beverage offerings. As you understand how those marketing campaigns began, you'll understand why branded products are so plentiful today.
Mad Men is short for "Madison Avenue men." The advertising industry coined the phrase and awarded themselves this self-promoting moniker, as Madison Avenue has long been linked to the advertising industry. In the 1950s and 60s, brands like Tide, Kraft, and Lipton were setting the bar for all brands today with their marketing efforts. Brand managers were leading the charge. These foundational brands characterized the kind of smart marketing we know today, and they developed the discipline of brand management.
It was the beginning of a marketing trend where you had to understand the consumer better than your competition if you wanted to build your brand and be successful. You had to have the "brand mix," that tactical combination of price, place, product, promotion, people, process, and physical evidence. All these things worked together.
1. Consumer Perception Differed from Brand Perception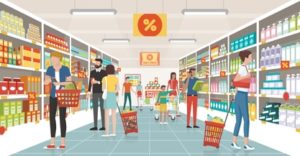 Consumers became more perceptive when it came to the quality of a product. They could easily distinguish between high- and low-quality products and they weren't going to be swayed by marketing speak that stated otherwise. They wanted the best value for their money, but not necessarily the lowest price.
In the early 1980s, the Harvard Business Review published findings that proved consumers were not on the same page with manufacturers when it came to product quality perception.
Three out of five CEOs in the top 1,300 companies in the US said product quality was improving. Almost half of 7,000 consumers surveyed said the opposite.
Major American appliance manufacturers said the reliability of their products was improving. Only about 20% of consumers agreed.
US auto manufacturers said their car quality was improving. Again, consumers disagreed, especially in comparison to Japanese imports.
Brands even turned to promotional tactics to improve their image quality. Levi Strauss used the phrase: "Quality never goes out of style." Ford stated that "Quality is job one." Many others simply said their product was better than their competitor's product.
The only real solution was to do, not say. Consumers weren't about to fall for claims and promises that didn't hold up. Promotional tactics, while sometimes well-intentioned and effective, can backfire if they're perceived as gimmicks. Companies had to provide quality products and services.
2. Brand Value Proposition: Higher-Quality Products Emerged
A lot of brands began offering products that had the same or very similar quality. So what separated one brand from another? An understanding of the target consumer.
A "brand value proposition" offered both functional and emotional value. Companies had to be sure they were offering the benefits customers wanted. That meant the consumer had to determine the quality of a product or service because they're ultimately the deciders when it comes to value in the marketplace. If a brand could give their customers what they wanted, they would have an advantage over their competition. Brands who were more concerned with quality driven by technology, production, or their closet rival, would fall behind.
As customer-driven quality improved, the hope was that over time, a brand's emotional value would help set them apart or gain greater appeal over their competitors—even if the quality was the same. 
The lesson is to provide the quality your customers want, but also give your product or service an identity that helps to separate it from your competition.
3. Mad Men Marketing Era Introduced New Technologies
The Mad Men marketing era was the "Golden Age" of advertising in the US. Aside from those three-martini lunches and all the other indulgences, it marked the advent of certain technologies, like computers and copy machines. With television's coming of age, media buying became a big deal. It was so big, it required new research and technologies to help ad agencies decide the best ways to buy commercial time.
The first official, paid TV advertisement debuted in 1941 when there were fewer than 10,000 television sets in use. By the 1960s, there were more than 50-million TV sets in American homes. People were watching an average of five hours of television per day, so advertising on TV made more sense. That's when the Pillsbury Doughboy was introduced as the advertising mascot for the Pillsbury Company, and Ronald McDonald made his first appearance as the beloved hamburger clown for McDonald's. (More on them in a moment.)
Media buyers, like Harry Crane in the "Mad Men" series, pioneered a television department with the idea of increasing awareness and reach. It was their job to negotiate and buy prime TV advertising space for their clients. Those particularly savvy buyers haggled for special rates or advertising spots based on their relationship with a TV network and/or the amount of space they bought. Before too long, they were in a position of power at any marketing agency, collecting a 15% commission on lucrative TV deals. Businesses spent $1.5 billion in TV advertising in 1959. That number had more than doubled by 1969 as more advertisers tried this still relatively new mass medium.
Automate Your Marketing Campaigns With Brand Management Software
Technology and data run today's advertising business. It's more Math Men than Mad Men, plus there's way more crossover impact with other forms of media. Marketing campaigns must coordinate across multiple channels to accommodate consumers shopping in stores and on PCs, tablets, and smartphones. It's no easy task. That's why successful companies turn to brand management software to automate their marketing campaigns. BlueSky ETO's web-based portal streamlines production and improves brand consistency and marketing effectiveness with an "engineered-to-order" software solution.
Contact BlueSky ETO for a free brand management consultation today.
4. Brand Messaging and Channels Have Changed
In the Mad Men days, there was a barrage of brand messaging, but it was limited to the radio, print ads, and billboards. Then TV happened. By the arrival of Y2K, the average consumer was witnessing about 3,000 brand messages each day. Fast forward 18 years and studies show that the average consumer views up to 10,000 brand messages on a daily basis. As brand marketers find more ways (channels) to reach their customers, that number will only continue to grow.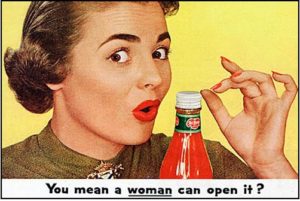 Not only has the volume changed, so has the content. Women are no longer depicted as weak or incapable of taking care of themselves, as many brands portrayed in the Mad Men marketing era. That's due, in part, to the fact that they now occupy more than half the positions at advertising agencies. One could argue that women are still degraded in some modern advertising, but it can't be compared to the '60s. The Thompson Company depicted a woman as a doormat (literally) for Mr. Leggs slacks, and Alcoa Aluminum characterized a woman as barely able to open a bottle of ketchup. By today's standards, it would be difficult to see how any of these sexist and demeaning ads successfully influenced a sale.
5. Brand Management: Single Brands Became Multiple Brands
In the 1930s, global companies made the switch from single brands to multiple brands. We have Neil McElroy to thank for that. When he suggested that Procter & Gamble adopt several brands under one master brand, like Camay and Ivory under P&G, it started a brand revolution. Large organizations who wanted to offer a variety of products or services to serve distinctly contrasting audiences developed similar actions. Over the years, the spinoff went in different yet similar directions. Here are some examples:
A "master brand" like Google introduced Chrome, Drive, Play, Earth, and many others.
   
An "endorsed" brand like Marriott featured sub-brands such as Residence Inn, Ritz-Carlton, JW Marriott, and a host of others. Most people don't know that Marriott owns these brands. The same applies to Nike's ownership of Converse and Hurley International. Each brand is strong enough to stand on its own without anyone knowing—or caring—who owns who.
A "hybrid" brand combines individual brands with a master brand, like Coca-Cola does with Sprite, Dasani, Fanta, etc. while also maintaining sub-brands Coke, Coca-Cola Zero, Diet Coke, and others.
There are countless other examples, but the bottom line is that each brand stands on its own. Google Play may be your resource for Android apps even if you don't use their mega-popular search engine. Meanwhile, Camay is marketed as a "classic" bar of moisturizing soap, while Ivory continues to be "trusted by families for generations."
6. Public Relations Strategy: Good PR Trumps Advertising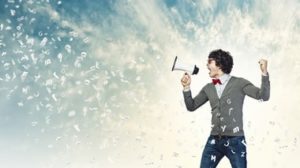 It used to be that every new brand was introduced to the world with a big advertising campaign. Advertising can now be very expensive for many businesses and it's oftentimes considered a nuisance by the general public. It's thought of as an interruption to people as they seek information and entertainment on TV and online.
That's why some of the most successful "new" brands—like Google, Facebook, Snapchat, Twitter, and Uber—were launched without big ad campaigns. Facebook relied on word of mouth, media attention, and the membership of a few key brands like Apple and Microsoft to spread the word of their existence and value. That's not to say these brands never advertise their services, but when was the last time you saw an ad for Twitter or Snapchat?
On the other hand, you undoubtedly saw more than your fair share of advertising in the last presidential election. According to official campaign budgets, Hillary Clinton spent almost twice as much money as Donald Trump, but Trump won the election. Part of the reason was that he was a more controversial figure. Controversy makes news, and news helps to build a brand.
7. Then and Now: Spokespeople vs. Influencers
The Mad Men marketing era introduced some of the most famous brand spokespeople of all time, like the Pillsbury Doughboy and Ronald McDonald.
OK, the Pillsbury Doughboy (aka Poppin' Fresh) isn't a person. He's a pudgy white cartoon character, but he's considered cute, he makes funny noises when poked in the stomach, and his appeal has rendered a multitude of Pillsbury products successful since his first appearance in 1965. His popularity spread quickly. The Doughboy was recognizable by 87% of consumers within his first three years. He was even receiving fan mail (with requests for autographs) from adoring shoppers who probably didn't realize he doesn't have any fingers.
Ronald McDonald, on the other hand, is kind of a person. He's the clown character that's been serving as the mascot for McDonald's for more than 50 years. About 96% of all schoolchildren in the US recognize him.
Those characters remain beloved brand figures today—along with the Michelin Man, Tony the Tiger, and others—but influencer marketing is the latest in brand spokespeople. Consumers want to hear what real people have to say about what to purchase. Brands can effectively market a product or service via someone with authority in a given industry.
Sometimes it's a celebrity, like hip-hop artist and producer DJ Khaled, who gets more than three million views per snap on Snapchat. He helped Stride Gum promote its "Mad Intense Gum" campaign. Other times, it's a lesser-known yet still popular figure, like fashion blogger Danielle Bernstein of We Wore What "Insta" fame. Bolstered by the appeal of 1.8-million Instagram followers, she teamed with Fiji water to create the Bodyworewhat campaign, a series of eight-minute workout videos aimed at hydrating those who wanted to be as fit as she is.
Influencer marketing is making big returns for businesses. In fact, it's the fastest-growing channel, beating out organic and paid search as well as email, affiliate marketing, and others. On average, a business can make $6.50 for each $1 spent.
Take Care of Your Brand With Brand Management Software
Whether you decide to build your brand like the 1960s Mad Men or a modern-day marketer, BlueSky ETO's web-based brand management software is a vital component for success. You'll increase productivity, improve marketing ROI, maintain brand compliance, and enhance your local marketing efforts. Plus, our software is specifically engineered to order for your organization. Contact BlueSky ETO for a free brand management consultation today.
Financial services marketing has traditionally been a somewhat bland business offering—at least as far as consumers are concerned. But that's exactly why modern-day marketing tactics have had to adapt—to meet people's ever-changing needs. Fintech answers that call in...
Summary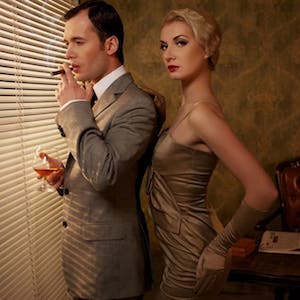 Article Name
How Brand Management Changed Since the Mad Men Era
Description
Learn from some of the changes that have taken place in brand management, from the Mad Men era of the 1960s to today.
Author
Publisher Name
Publisher Logo