The dream of many brands is to make their product or service so well-known and respected that it goes global. But those striving for global brand management would be wise to heed the Chinese proverb: "Be careful what you wish for, lest it come true."
Achieving global prominence via strong marketing execution is a worthwhile goal. However, it also brings with it a host of challenges, not the least of which is managing all the marketing collateral. How do you manage your brand in different time zones, with various cultures, social mores, foreign languages, and a myriad of other problems?
Very carefully, according to the experts.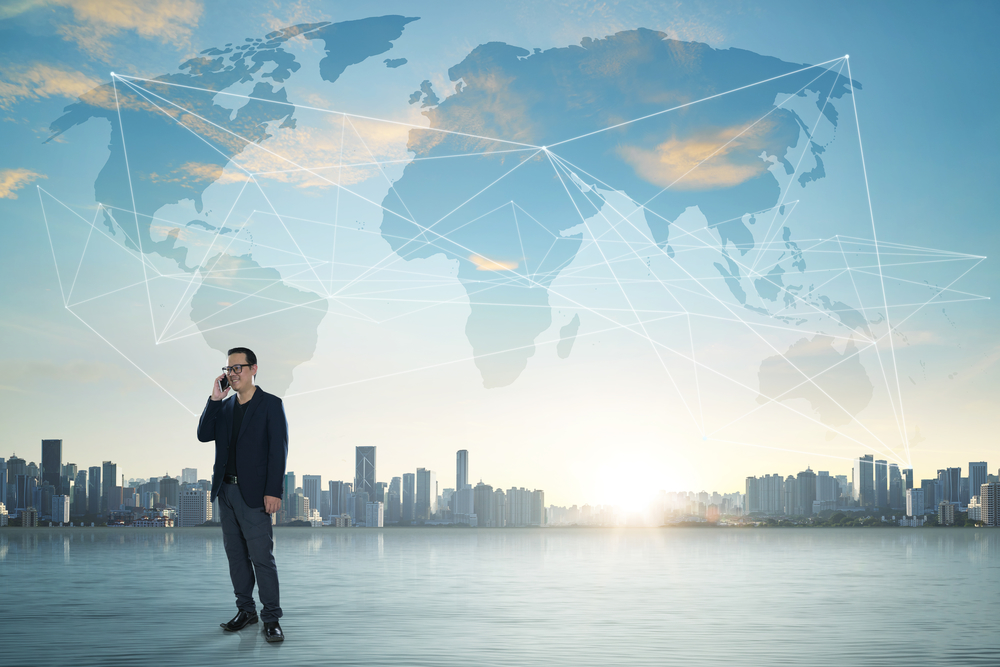 The Biggest Challenges for Global Brands
While there are a number of issues to keep top of mind for global brand management, according to those in the know, two stand out:
Local teams need to have a brand strategy and brand-building program. These should also resonate with the audience in their target demographic. But it will all be for naught if the home office decides instead to focus on a singular strategy from afar. Brands need "boots on the ground" to know what works best locally so they can adjust national policies accordingly.
Conversely, local teams working independently from the home office may generate their own strategies and channel marketing efforts. These can lead to an inconsistent branding message. Consequently, the resources and best-practice programs of the global brand — and all the effort put into it — will not be accessible.
It's not an easy job, but it can be successfully handled. A recent online brand strategy thought piece identified some best practices for Global Brand Management, which are worth noting, as they can work equally well on a level closer to home:
Maintain a balance. Local marketing aspirations and global vision can sometimes collide. It all boils down to maintaining brand consistency throughout the branding effort.
Be adaptive. Successful global brand management needs to keep up with the times. It's been said that without the freedom to adapt to local needs and leverage emerging opportunities, brands risk becoming obsolete and irrelevant. Don't be that brand.
Technology is your friend. Technology-enabled solutions have made global brand management a lot easier than it used to be. Now the challenge is to get everyone on board, to identify the benefits of technology and utilize them accordingly.
Brands need alignment. The benefit of being global can simultaneously lead to its downfall. Everyone on the brand team needs to put petty differences aside and work for the good of the overall brand. When a "Me, first" attitude flourishes, it weakens the entire structure.
'Proactive' wins every time. Today's technology has made it much easier for brands to identify and react to trends. Hence staying connected via social media will give savvy brand leaders a leg up on those who sit and passively wait.
Remember these lessons don't just work for the global management of brands — they work on the national level too!
Looking for global brand management solutions?
Global marketing development leader BlueSky ETO has a solution that lets you control your brand on your own terms: simply, powerfully, and cost-effectively. Many BlueSky ETO international and national brand customers report positive results from using such systems. These brands include Hilton Hotels, Gannett Publishing, and Hallmark Greeting Cards just to name a few. They've achieved better ROI and increased control. Additionally, they've seen less waste and perhaps most significantly, less stress.
The bottom line is that your business is your brand and should be treated as such, no matter how big or small your current market is. So, how do you know if you're on track?
BlueSky ETO has developed a downloadable, multi-channel marketing checklist where you and your staff can objectively look at your efforts and rate yourselves. Or, if you prefer, we'll provide your company a free multi-channel marketing evaluation (worth more than $1,500) to identify potential improvements to enhance your channel marketing performance.
Let BlueSky ETO help you manage your brand more effectively.
Financial services marketing has traditionally been a somewhat bland business offering—at least as far as consumers are concerned. But that's exactly why modern-day marketing tactics have had to adapt—to meet people's ever-changing needs. Fintech answers that call in...
read more
Summary
Article Name
Global Brand Management Requires a Watchful Eye
Description
How do you tackle global brand management through different time zones, cultures, languages, social mores and more? Very carefully.
Author
Publisher Name
Publisher Logo