As a franchise owner, the secret to success lies in setting goals for your business—goals that are specific, measurable, achievable, relevant, and time-bound. This enables your business to improve, grow, and become more profitable. One of the most important goals should be to develop a franchise marketing solution that works at both the corporate and local levels.
Yes, it can be complex. There will likely be differences in market areas, population demographics, and local competition. But these are the obstacles you're bound to face, and it's why you need a franchise marketing solution that works for your entire business.
Here's how to create one for your target market.
How to Build a Franchise Brand: Start by Defining Your Target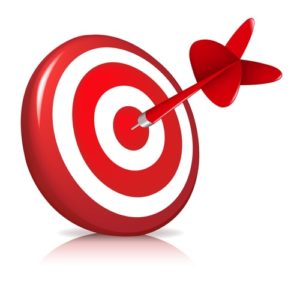 You create great marketing materials, but to be sure your franchise marketing solution is right for your target market, you should start by defining who your true audience is. That way you'll be able to focus on not only creating great content, but the right kind of great content.
Your target market can't be everyone. Granted, if your product or service is extremely popular (let's say you sell a smartphone accessory), you might have a difficult time determining who your target market is. That's because it appeals to such a wide variety of people. But a target market should be a distinct group of people you've decided you want to target with your products or services. This could be a large group or a smaller, niche market.
Create Buyer Personas for Your Target Market
You need to be able to visualize your ideal audience before you can create content for them.
If you're an established business, take a look at your current customers. See what they have in common. Once you find some trends and similarities, you can refine the group into a target market. For instance, let's say you're targeting gardeners as a potential demographic. As you dig deeper into your current customers, you may find you have a group of gardeners with younger children earning a specific annual income. It makes it easier to appeal to these people, even though your entire customer base is much larger.
Use CRM Software to Create a Customer Profile
Don't take a random approach with your marketing campaigns. By using the analytical tools within a customer relationship management (CRM) system, you can create a profile for your ideal customer and analyze their characteristics. For example:
Where do they live? Are they located in specific geographic locations?
Do they buy from other brands on a regular basis?
What's their income (individual) or how large is their company (business)?
A good CRM program can not only help you keep your current customers, it can also help you figure out where to find new ones.
Secondly, you'll need to understand their psychographics. Remember, the more you know about your ideal customer, the better chance you'll have of selling to them. What are their interests, hobbies, and values? What are their pain points? Focus on why they buy the product, how often they buy it, and what their buying preferences are.
You need to know who you're writing to. This will help you turn visitors into customers.
Analyze Your Competition
When you want to know who your target market is, look at your competition. Here are some ways to keep tabs on your rivals:
Find out what their customers are saying on social media. Then look at those customers' personal social media pages (if possible) for things like occupation, hobbies, etc.
Check out your competitor's ads and ask yourself who they're targeted towards.
Read your competition's reviews. This is where you could get ideas for opportunities you might be able to address with your business.
Use one or more competitor analysis tools to check on your competition. One example would be to set up a Google Alert to monitor backlinks, and/or keywords and social mentions.
A competitive analysis is a key component of your franchise development plan. With this assessment, you can determine what makes your product or service different from your competitors. You'll be better able to decide what elements of your business to emphasize to attract your target market.
Conduct Your Own Target Market Research
You can also gather data directly from consumers, whether they be current customers or potential ones. Find out more about them.
Consider distributing surveys or conduct interviews via direct mail, email, or a web-based service. You could also print survey information on your sales receipts. If your dealing with current customers, consider an email survey that offers an incentive for taking the time to complete it.
How to Create a Franchise Marketing Solution
Now that you've established who your target market is, it's time to develop a franchise marketing solution that will attract them to your business.
The Five Ps of Marketing Defined
Any marketing plan should start with an understanding of the five Ps of marketing. This helps you to strategically think about your business, which in turn helps position your products and/or services in the market and consistently build your brand.
Product. This is what you're selling to your customers, including the branding and packaging.
Price. How do you set prices for your product or service? Don't forget to include the parts that make up your overall cost.
Promotion. All the ways you promote your business, including sales, public relations, direct marketing, and advertising.
Place. How you deliver your product to your customers, like the physical location and/or delivery methods.
People. You, your staff, and your customers.
As you work through these points, think about what parts of your business you can change or improve upon to help meet the needs of your target market.
Advertising Choices in a Franchise Development Plan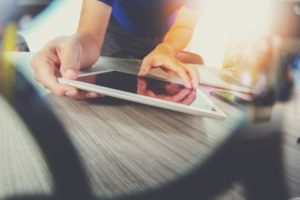 Your marketing plan needs a voice, but you'll need to decide what the best advertising options are for your particular franchise.
You might decide that SEO, PPC, social media, video, and local search engine marketing are the best options. Of course, there are also the more traditional platforms like print, TV, radio, direct mail, and good old-fashioned public relations efforts.
Regardless of which marketing channels you use, you need coordinated marketing materials for all of them. That's called omni-channel marketing. For example, point-of-sale displays and direct mail need to work alongside email and social media. Your marketing efforts should be consistent, working together everywhere your customers come into contact with your brand.
BlueSky ETO provides a solution that's multi-channel, built to order, and scalable to meet your franchise marketing goals.
Use Customer Loyalty and Referrals to Market Your Franchise
Don't forget to use the positive word-of-mouth you can get from your current customers. It's a powerful way to market your franchise and it helps to maintain a loyal customer base. Consider loyalty and reward programs as well as promotions and coupons to keep customers coming back. Referrals can also be a key part of a franchise marketing solution. An incentive program where your existing clients refer new clients is a popular way to get referrals.
How to Attract Franchisees to Your Business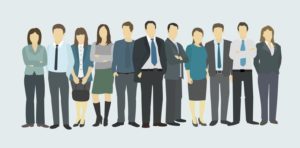 As a franchisor, you also need to think about the differences between your potential consumers and franchisees. If one of your business goals is to expand and attract new franchise owners, you should be targeting them differently than consumers.
Almost all franchises have to consider location. That means your franchise marketing solution should focus on location—specifically the regions you're trying to grow. Whatever locations(s) you choose, you need a combination of the online and offline media choices previously mentioned to build your "local" brand. The mix is up to you—local SEO, Google AdWords, and Yelp ads, but maybe also radio advertising, TV spots, billboards, and direct mail, to name some of the possibilities.
An important option to consider is getting potential franchisees into a funnel, as you would with a potential customer who provide their contact information to you. Becoming a franchise owner is not an impulse decision. There's a lot to consider. You can stay on their radar by creating an email drip campaign that answers common questions about becoming a franchisee, and eventually convinces them to become one.
Brand Management Software: Your Franchise Marketing Solution
A franchise marketing solution should:
Build a strong brand.
Recruit (and retain) customers.
It sounds simple enough, but it involves challenges that are difficult to solve on your own. You've got to focus on marketing at the corporate level, but you also have franchisees that have their own unique set of local issues, goals, and marketing strategies.
To build a strong brand, both the franchisor and the franchisees must send consistent marketing messages to prospective and current customers. You need a well-designed system in place that sets strict rules for the use of brand trademarks, one that controls the creation and usage of all the marketing and advertising materials.
A franchise brand management software solution is the answer. You can empower your franchisees with the marketing assets they need while keeping the local collateral brand compliant. A universal marketing resource includes brand-approved assets and locally customizable marketing templates. The result? Every location gets the marketing materials they need while maintaining brand compliance.
Put a Franchise Marketing Solution to Work for Your Brand
Franchise organizations face unique challenges when developing and distributing marketing collateral. This includes print ads, direct mail, digital campaigns, and point-of-sale displays. Marketing managers need a brand management software solution that can help guide franchisee participation with a variety of individual location requirements and capabilities.
BlueSky ETO's software solution helps you overcome these challenges. You'll have Digital Asset Libraries with self-serve Brand Marketing Centers. You'll also have Automated Marketing Campaign solutions. They can simplify your franchise marketing efforts while generating improved response rates.
Improve the brand marketing strategy for your franchise. Contact BlueSky ETO for a free brand consultation or live demo today.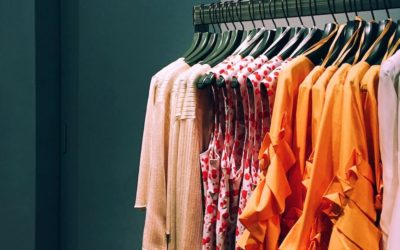 How do you sell a state of mind? Every day, luxury marketing experts ask themselves this question. While they may be stocking sports cars or skincare, what they're really selling is a lifestyle—and plenty of us are buying in. Affluent consumers comprise 20% of U.S....
Summary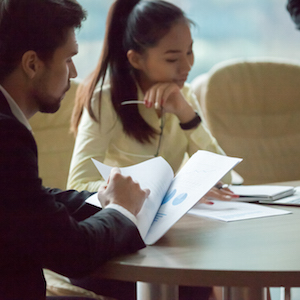 Article Name
Franchise Marketing Solutions Built for Your Target Market
Description
Put a franchise marketing solution to work for your brand's target market so your business can grow and become more profitable.
Author
Publisher Name
Publisher Logo