If you're a franchise marketer, you may feel like you're lost in the crowd. That's because approximately one out of every 12 businesses is a franchise business. There are roughly 900,000 franchise businesses in 300 different categories. Together, franchises account for about 50% of all retail sales in the U.S. and they generate more than $2.1 trillion to the economy.
Those are impressive numbers for any industry. When you're trying to stand out amidst similarly fashioned brands, however, you need all the help you can get. It makes sense to have something that sets you apart. A franchise management system can provide that edge.
Here are seven things to look for when selecting franchise marketing software.
1. Brand Compliance
One of the biggest selling points for a franchise management system is brand compliance and consistency. Most franchises have less than 100 locations, but can you imagine trying to coordinate the marketing efforts of even 10 of them? The goal is to keep everyone on the same page with your brand's marketing efforts and maintain brand compliance and consistency with each. That's no small task when you have to keep up with multiple franchisees spread out around the country or world.
You want to make sure your brand is properly represented while providing freedom for local marketers to cater to their patrons' needs. Franchise marketing software provides the tools you need to achieve this. It gives local branches the marketing materials, instructions, and support that's needed for success. Let's look at an example.
Pet Supplies Plus is a "supermarket-style" business selling pet food and supplies. They have 183 company-owned stores and 170 franchise locations. They've been in business for 26 years and despite the rise of online pet food suppliers, they recently added 27 new units. Pet Supplies Plus uses marketing templates to provide a variety of promotions for their franchisees. For instance, their brand-compliant templates can be adjusted for cats and/or dogs, and different sale items—depending on parameters like location, sales history, and availability. They also offer creative end caps to remind in-store visitors about buying certain items. 
Is it Time for a Brand Compliance Review?
Brand compliance can help your business generate 25% more sales. That's why franchise marketing software is such a good idea. But it's also wise to consider brand compliance reviews of your local units because you need to be in control of your brand's identity. A brand compliance review audits how your brand and its stakeholders are representing your brand identity—both offline and online. When you develop a set of guidelines to assess whether your franchisees are brand compliant, you can be sure your business is properly represented everywhere.
Do you want to know how to conduct a brand compliance review? Check out our expert tips for conducting your own.
2. Freedom for Local Marketers
A franchise management system also provides a number of freedoms for local marketers. When you equip them with all the marketing materials and instruction they need to be successful, you're empowering them. They're responsible for their own marketing fate. They don't need to check in with headquarters for every little detail. They also don't need to email your design team every time they need an image or template for a new ad campaign or promotion. 
Naturally, you don't want your local marketers doing their own thing, like making up their own designs and strategies. Franchise marketing software gives them the ability to find a balance. They can plan their own success stories with the materials and instruction you give them, as long as they follow the rules set forth by the franchise. 
When you allow franchisees to become the local face of your franchise, it gives them the opportunity to tell their story and attract local customers. Many people want to "buy local." They want to buy from people they know rather than a faceless brand. When your franchisees have their own websites and/or social media accounts, it makes them seem more accessible.
Chick-fil-A, the third-largest restaurant franchise behind McDonalds and Starbucks, approved this concept with their local restaurants. For example, Chick-fil-A Robinson (located in the Pittsburgh market) uses their social accounts to introduce customers to their staff with the hashtag #TeamMemberTuesday. They also offer specials that tie in with other local businesses, like Major League Baseball's Pittsburgh Pirates. With the Pirates, the Robinson location rewards patrons with game ticket offers and special events like the Chick-fil-A Double Play inning. If the Pirates turn a double play during a specified inning, fans can use the Chick-fil-A app to unlock a free chicken sandwich. 
3. Multichannel Marketing Capabilities
Your marketing materials need to speak to your customers at every touchpoint. Whether it's a print or digital ad, a billboard, your website(s), social media channels, or your app, you need to deliver a consistent marketing message across all these platforms. If a franchisee goes rogue on any one of these channels, it hurts the brand as a whole. A franchise management system helps to keep everyone in line.
Consider the example of a brand that changes or updates their image. They may change their logo, their products, maybe even their colors. Typically it's subtle, but it always requires a concentrated effort. What happens in-store must also happen across all their other channels.
When Subway updated their logo and symbol in 2016, it was the first such upgrade in 15 years. Sales had dropped by more than 3% and the restaurant franchise was looking for a fresh start. They called it the next step in their evolution. But the changes had to be issued throughout all their marketing channels in order for it to work. In-store signage (including sandwich wrappers, napkins, cups, etc.) had to coordinate with all of Subway's print and digital advertising, websites, social accounts, app, etc. The rollout of marketing materials to more than 44,000 locations in 112 countries occurred between late 2016 and early 2017. When all was said and done, Subway had achieved its new branding mission. That's a proper multichannel marketing approach made easier by franchise marketing software.
4. Streamline Production 
If you find yourself spending way more time than you'd like searching through your computer's file folders for your marketing assets, it's a good indication you need a franchise management system. Think of it as a digital asset management assistant that's ready to help you at a moment's notice. This assistant is available to help all your authorized users, too—from any location at any time. With the proper franchise marketing software in place, you can oversee every aspect of the system. You can provide access as you see fit via a cloud-based, web-accessible portal with customizable levels of storage. This will streamline your marketing production, saving your business both time and money in the process.
Digital asset management (DAM) is part of a well-qualified franchise management system. It provides you with a single, secure location for all your approved marketing collateral. Here, you can organize digital files of all kinds: photos, audio clips, videos, documents and fonts, spreadsheets, presentations, and more. There are differences, though. Many DAM providers force you into a cookie-cutter arrangement that lacks the customization you need. BlueSky ETO, on the other hand, makes a franchise management system for your individual needs. As our name states, our software is engineered to order. You need franchise marketing software that works for your needs, not another brand's. Why not demo our software and find out firsthand? 
5. Reduce Marketing Waste
If you produce your marketing materials and then send them to your franchisees, you're doing it wrong. This kind of routine leads to waste. Maybe they're not the right size for a local business. After all, not all locations are built exactly the same. They oftentimes vary in size. Plus each location has different marketing needs. You can protect your marketing materials from the garbage can by letting your local marketers select their own collateral from an authorized collection. 
Let's say you're kicking off a new advertising campaign with in-store signage and product packaging. The waste happens when the marketing materials you sent get thrown away. Plus, consider the money you spent printing and sending materials that weren't necessary. Your local marketers can order their own marketing materials using a digital print-on-demand solution. They know what sizes of collateral they need. When you let them pick the authorized materials they will use, you'll reduce the waste within your organization.
6. API Integration
Let's talk API integration. API stands for Application Programming Interface. It may sound like a complicated infrastructure (and it kind of is), but you don't need to worry about that. A franchise management system allows for data communications across a number of different software systems. It's a software intermediary that promotes clean data input and clear, measurable results. Think of API as a software "go-between" that allows two applications to talk to one another. It's a messenger that takes your request to a provider you want information from and then delivers that provider's response back to you. 
Consider the process as you would ordering dinner in a restaurant. You're the customer and the chef in the kitchen is the provider who will ultimately fulfill your order. But you need a way to communicate your order to the kitchen. That's where the API comes in, only the API, in this case, would be the waiter or waitress. 
Let's look at a real-world example. Think about the process when you book a flight. Let's say you're visiting a travel website on your mobile phone. First, you have to choose from a menu of options, like where you're leaving from, where you're going to, and what dates you want to fly. To successfully book the flight, you need to access the airline's database to see if what you're requesting is available. The airline's API is the software intermediary that grants that access between the travel website and the airline database—through every step of the booking and payment process. That's API in action.
You can apply the same process to your franchise business. A franchise management system should be integration friendly if you use multiple production vendors or if you utilize company-owned applications like Enterprise Resource Planning (ERP), purchasing apps, or ID management. BlueSky ETO provides that level of service with our API integration. 
7. Robust Reporting Capabilities
Your marketing efforts are all for naught if you don't have any idea what's happening with your campaigns. A franchise management system produces simple, customizable, comprehensive reports that are easy to create, analyze, and share. You're only concerned with the marketing reports that affect your business. Maybe your interest revolves around user engagement figures for your direct mail campaigns.
Many brands want to know more about their e-commerce sales numbers. What digital assets did users search for last month? The key is accessibility. You need reports that are both a snap to produce and easy to understand. At the same time, you need to learn a lesson from the information you're getting. The more you learn from your reports, the better you can apply that information to your next marketing campaign.
BlueSky ETO offers the best franchise marketing software with robust reporting features. You have the ability to create and share reports on everything from direct mail distribution, e-commerce sales details, digital asset searches, product order summaries, and much more. Use them to analyze your current marketing efforts, track user engagement, and modify your marketing strategies so you can achieve better results in future campaigns.
BlueSky ETO's Franchise Management System
Ultimately, buying a franchise management system will give you an improved return on your marketing investment. There isn't a specific ROI guarantee, but franchise marketing software will put you in a great position to find success with your marketing efforts. It's important to select the best software. With BlueSky ETO, every solution we offer is custom built for your particular organization. Schedule a free consultation today to find out for yourself.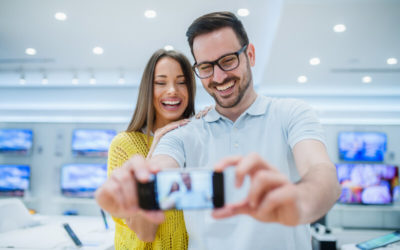 The year 2020 forced brands to re-examine their identity and direction. They had to create brand marketing strategies that better served their customer's changing needs. But it wasn't like brands had an option. At least not if they wanted to stay in business. As...
Summary
Article Name
Franchise Management System: 7 Things to Look For
Description
If you're a franchise marketer, you may feel like you're lost in the crowd. That's because approximately one out of every 12 businesses is a franchise business. There are roughly 900,000 franchise businesses in 300 different categories. Together, franchises account for about 50% of all retail sales in the U.S. and they generate more than $2.1 trillion to the economy.
Author
Publisher Name
Publisher Logo