How does your business delegate franchise control? If just reading that question caused your anxiety to spike, you're not alone. One time management study discovered nearly 50% of companies express concern about their employees' delegation skills. Despite this, only 28% offered any training on the topic. Solving the delegation puzzle is critical for franchise business owners. That's because a franchise business is more than just company employees. They're stakeholders, managers, brand ambassadors, local marketing managers, and innovators all at the same time.
To inspire success and also create growth, franchisors need to strike a balance. They need to provide support while knowing when to step back to let franchisees take the lead. Balancing on that tightrope isn't easy. However, it's a lot easier when you know which responsibilities you should place in the hands of franchisees. Those responsibilities will vary from business to business. Fortunately, there are a few ways in which every franchisor can use effective franchise brand management to give their franchisees managerial and creative franchise control:
Local Business Marketing and Franchise Control
"Building a strong franchise business strategy requires that the franchisor and all franchisees send a consistent message to prospective and current customers. For this reason, franchisors must set strict rules for the use of their trademarks. They may strive to control the use and creation of marketing materials," says Matthew Jonas, President of TopFire Media.
"Of course, most franchisors have comprehensive marketing plans in place for the overall franchise. However, local marketing from the franchisee is essential. Approval should come from the franchisor, but execution should be in the hands of the franchisee. Of course, this assumes that they're in strict accordance with the franchisor's established guidelines."
In other words, franchisors should give franchisees more creative power over their own local marketing. However, the process can be tricky. It's important for franchisees to be able to adapt messaging to engage local audiences, but the collateral they create has the potential to threaten brand consistency.
This is why dedicated Brand Marketing Centers are crucial tools for successful franchises. Through a Brand Marketing Center (or BMC for short), franchisees can easily access up-to-date marketing collateral. Marketing Templates also make it easy for them to edit creative materials to appeal to their local audience, without threatening brand compliance in the process. BlueSky ETO's Brand Marketing Centers can also integrate with outside vendors. This lets franchisees order print collateral through corporate or through their own local vendors.
A Brand Marketing Center can also serve as a repository for great franchise marketing ideas from one franchisee to others. Many of our clients have added a "success stories" section to their BMC's which lets them share the best local campaigns with the rest of their franchisee network.
Franchise Business Strategy: In-Store Hiring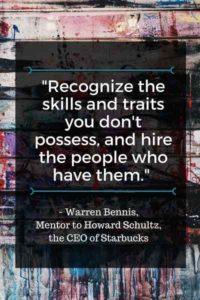 Another field where franchisors should cede some franchise control is local hiring. "Franchisors should leave hiring decisions in the hands of the franchisee," says Ian Atkins, Financial Analyst and Staff Writer for FitSmallBusiness.com.
"In most cases, franchisees will be the best suited to make local hiring decisions. Making the right hiring decision requires intimate knowledge of the local laws. It also requires expertise on local clientele, and the location's team chemistry. It is unlikely that the franchisor will be able to add significant value by controlling the hiring process."
Franchise Business Attorney Tom Spadea agrees. "Franchisors are the coach and the franchisees are the players. Franchisees are in charge of executing the game plan laid out by the franchisor. The number one thing that franchisors need to leave in the hands of franchisees is the hiring, firing and managing of employees. It makes better business and legal sense for franchisees, the local voice of the brand, to handle employment matters. It's also important to remember that from a legal standpoint, franchisors who over-step the employment boundary risk being held liable as co-employers."
Ron Holt was wary of this legal liability when he founded Two Maids & A Mop. "One of our biggest challenges during the early days of franchising dealt with personnel decisions," says Holt. "With our franchised units, we were not able to control any personnel decisions due to joint employer concerns. Although we legally needed to put this responsibility in the hands of franchisees, many of them desperately wanted advice or counsel regarding personnel decisions. At Two Maids & A Mop, we have addressed the potential for joint employer liability by breaking our operations manual into two distinct sections: Required Systems & Best Practices. All personnel-related actions are included within the best practices section and for a franchisee if they choose to utilize our 10+ years of operations."
For legal reasons, franchisees should handle hiring and firing of their own employees. However, franchisors can follow Ron Holt's lead and provide best practices documents. Include these in a physical manual. Also, make them available in digital format through the Brand Marketing Center.
Along with hiring best practices, franchisors can also share secure documents on brand consistency, messaging, daily operations, and more. Digital Asset Management makes sharing and accessing these documents easy. With brand guidelines and best practices available 24/7, franchisees feel empowered to make the right decisions quickly, without playing telephone tag with corporate.
Franchise Control Over Inventory 
"Franchisors should leave non-brand related supplies and inventory management to franchisees," says Ian Atkins, Financial Analyst and Staff Writer for FitSmallBusiness.com. "Relinquishing control over the purchasing decisions on non-brand-related or system-related supplies to the franchisee is beneficial. It helps ensure the franchisee trusts they aren't getting a raw deal from the franchisor."
A franchise business can also benefit from giving franchisees greater control over vendor relationships.  "Being locked into vendor relationships on non-brand-related products will make a franchisee feel unfairly trapped," says Atkins.
"Resentment and distrust might grow if the franchisee thinks they have access to a better or more affordable solution. This is especially true if they aren't able to pursue it, even if it isn't brand-related. Where franchisors must control system and brand related vendors, they should communicate clearly with franchisors about why there is a need to assert control over that area. When possible, they should make clear the value the franchisee is gaining in return for ceding that control."
In order to give franchisees the power to choose vendors, franchisors first need to ensure that their current systems can integrate outside, additional vendors. When software integration is easy, franchisees also have more freedom to choose local vendors that work best for them.
Related: How to Pick the Best Franchise Management Software
The Importance of Brand Leadership for a Franchise Business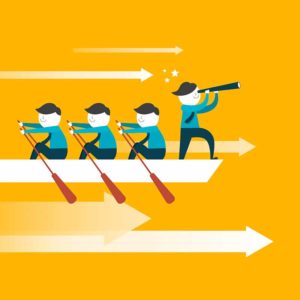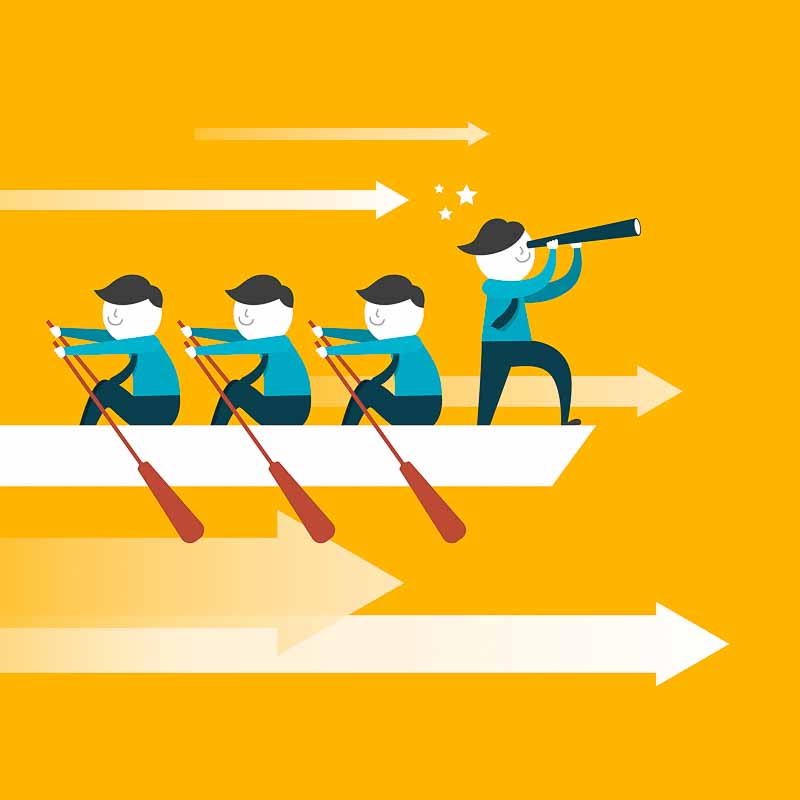 Franchisees certainly have their fair share of responsibilities. Yet, there's one that should always be left in the hands of franchisors–-brand leadership.
"Franchisors must never abdicate their responsibility of brand leadership," says Franchise Attorney Tom Spadea. "They need to understand why consumers buy from their franchisees, where the business is trending and how to make it better. This includes ensuring the franchisees are maintaining brand standards and monitoring the satisfaction of the brand's customers."
Franchisors are in a unique position to lead their brand. By leveraging the experiences and feedback of their franchisees, they can form a detailed "map" of how consumers view and experience their brand. There's plenty to be learned from franchisees, their sales data, and information gleaned from tools like Google Analytics, Hubspot, automated marketing campaigns. These resources reveal which brand traits engage consumers most. Using what they've learned, they can return to franchisees with a fresh perspective and refined approach. It's an ongoing process, but it's made much easier with the right software and digital tools.
There are almost 30,000 hotel franchises in the U.S. alone. That means to stand out, you'll need to market your business as the extra special entity it is. A brand management software platform should be among your top priorities. This cloud-based software solution can...
read more
Summary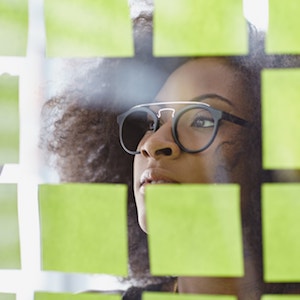 Article Name
Improve Your Franchise Business by Giving Controlled Creative Power to Franchisees
Description
Nearly 50% of companies are concerned about their employees' delegation skills. Learn why your franchise business should cede control.
Author
Publisher Name
Publisher Logo