Financial Services Marketing and Brand Management
Financial organizations, banks, credit unions, investment and insurance companies face unique challenges in the development and distribution of local marketing collateral. Leaders in financial services marketing need brand management solutions that can handle the immediacy of local needs while ensuring all marketing is brand compliant and adheres to industry regulations. BlueSky ETO helps you overcome these challenges. Brand Marketing Centers, Automated Marketing Campaigns, and Digital Asset Management software can simplify your local marketing while generating improved response rates for all your branches.
Solve Brand Marketing Challenges and Improve Local Marketing Effectiveness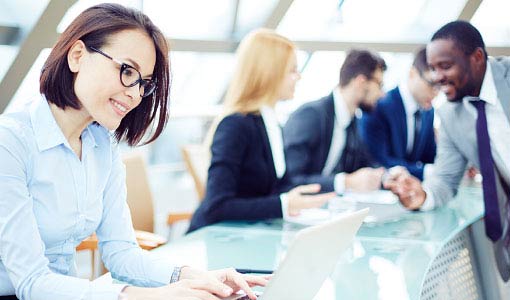 Local Marketing Freedom
and Brand Compliance
Empower your branch managers with the marketing assets they need while keeping local collateral brand compliant. BlueSky ETO can help by designing a universal financial marketing resource with brand approved assets and locally customizable marketing templates. Every location gets the materials they want while maintaining global brand compliance.
Omni-Channel Marketing:
Any Platform at Any Time
Financial services marketers need coordinated marketing materials for all channels. Point of sale displays and direct mail need to work alongside email and social media. Your marketing should influence consumers everywhere they interact with your brand. Our solutions are multi-channel, built to order, and grow with your business.
Shorter Production Times
and Reduced Waste
Your local marketers aren't stuck waiting for marketing materials they need or wasting their marketing dollars on displays that don't work for their location. Each branch can edit their point of sale materials to reflect individual calls to action, languages and variations in a few easy steps without any graphic design software experience.
Don't settle for a brand management solution that doesn't meet your needs. Every solution we offer is custom built for your organization.
Brand Marketing Centers: Sophisticated, web-based marketing portals to meet your brand management needs. Streamline productions, improve marketing consistency and effectiveness for greater ROI. Learn more
Automated Marketing Campaigns: Produce marketing collateral based upon trigger events. Customized marketing templates and business rules seamlessly build, produce and distribute local marketing materials. Learn more
Digital Asset Management: A single, secure location for all your marketing collateral with robust tagging and version controls. Asset management that is fully integrated with your MarCom technology stack. Learn more
Recent Financial Services Marketing Articles
Financial services marketing has traditionally been a somewhat bland business offering—at least as far as consumers are concerned. But that's exactly why modern-day marketing tactics have had to adapt—to meet people's ever-changing needs. Fintech answers that call in...

Free Brand Marketing Consultation
Contact us for a free, personalized demonstration of BlueSky ETO brand management solutions based on your organization's unique needs.

Try Live Demo
Experience the easy-to-use power of BlueSky ETO's brand management software with a test flight in our free Live Demo – the Flight Simulator.