With so many brands vying for the attention of consumers these days, it's difficult to find just the right manner of marketing your business. You probably want to mix the latest digital capabilities with tried-and-true traditional marketing methods. But what about experiential marketing? What is it and can it help your brand succeed? Let's dig in and determine the differences between experiential marketing and traditional marketing. Then you can decide what's right for your brand's strategy.
What is Traditional Marketing?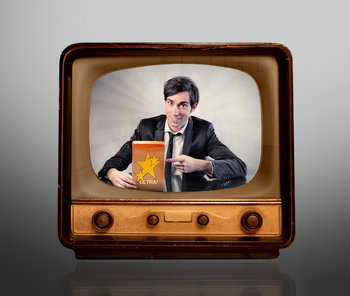 There are a lot of marketing methodologies, but for the sake of this article, let's define traditional marketing.
Traditional marketing is the oldest form of marketing. To trace its roots, we could go all the way back to 1450. Johannes Gutenberg's printing press led to the early mass-production of flyers and brochures. If you fast forward to a more modern era, however, you'll see:
Print ads in magazines and newspapers
Outdoor advertising
Printed flyers and pamphlets
Phone books
Television ads
Radio ads
These marketing methods have been around for ages. They're—traditional. But that doesn't mean they're outdated or ineffective. Quite the contrary.
Traditional Marketing Stats and the Marketing Mix
It really depends on your target market, but many of the traditional marketing methods are still very much alive and well. Here are some stats:
U.S. TV ad revenue in 2018 was over $70 billion per year. It's expected to surpass $72 billion by 2023. A growth example: a 30-second Super Bowl ad in 2020 cost $5.6 million, up $400,000 from 2019.
Local radio ad revenue was about $14.5 billion in 2019. BIA Advisory services expects that number to increase in 2020.
The Billboard and Outdoor Advertising industry reports revenue of $8.5 billion. In fact, the Rolling Stones are using billboard ads to promote their 2020 "No Filter" tour in the cities in which they're performing. (It's not because the band members are in their 70s. It's because outdoor advertising is still an effective marketing medium.)
Take the history of direct mail marketing as a traditional marketing example. Direct mail includes flyers and brochures. But who would've thought that an envelope in your mailbox would still be an effective marketing option in 2020? Anyone that researches the modern-day direct mail marketing statistics knows it's true. Direct mail response rates have been steadily rising—yes rising—for the past 10 years.
Traditional marketing has evolved over the past several decades, but its age-old fundamentals are still the same. The "marketing mix" remains focused on the product, price, place, and promotion. And that's a marketing methodology that doesn't go out of style.
So that's what traditional marketing was and still is. Now let's examine experiential marketing.
What is Experiential Marketing?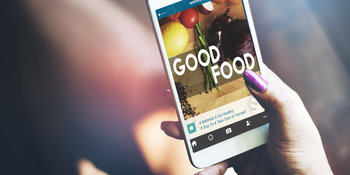 Experiential marketing doesn't really have a universal definition, but it can be explained as a strategy that links consumers with branded experiences. It's sometimes referred to as "live marketing" or "event marketing." EventMB, an online resource for event professionals, described experiential marketing this way:
"Experiential marketing focuses on creating an experience for the participant, which then, in turn, evokes an emotion or reaction that is memorable for them."
Whatever you want to call it, ultimately the goal of experiential marketing is to create a personal, memorable, real-world experience for consumers, and to inspire them to share that experience, both online and off.
Let's look at a few specific brand examples so it's easier to understand.
Headspace Uses a Pop-Up (Literally) to Meet Followers
The meditation app Headspace used experiential marketing on its "Healthy Happy America" tour. The trip took them to cities where they could meet their fans (followers) and attract new ones. During their visits, they conducted live (and recorded) meditation sessions, but they also provided a fun atmosphere for people to meet. The venue was a giant, multicolored bubble filled with air, something they called the Headspace Dot. Upon entering, visitors checked in and received a booklet explaining Headspace, plus stickers and a postcard coupon for a free trial subscription.
Local celebrities showed up to participate in meditations, and area restaurants delivered homemade comfort food (like brownies) to help celebrate the event. To further enhance the experiential marketing experience, visitors were encouraged to share the event via social media. Headspace also posted a QR code that visitors could scan with their smartphone cameras to experience an Instagram AR filter inside of the inflatable abode.
Like Headspace, you can use a traveling event to reach consumers where they're at. Entertain them, educate them, feed them, etc. Promote your product or service, and while you're at it, give them some kind of swag to walk away with. That way, if they're on the fence about becoming a customer, they have something tangible they can take home. Otherwise, they have a keepsake of something they already think is pretty cool. And that's as good as a free gift.
Red Bull's Live Stream Event Dazzles Viewers
Red Bull might well be known as the original kings of content marketing. The energy beverage brand has built its own multi-platform media empire (Red Bull Media House) by featuring extreme sports, music, culture, lifestyle, and entertainment. Their goal from the beginning (1987) was to inspire with "beyond-the-ordinary" stories. The results have been nothing short of extraordinary as Red Bull has proven itself as a marketing powerhouse.
One particular "piece of content" provided otherworldly results. Red Bull's Stratus campaign featured Austrian skydiver Felix Baumgartner, who set the world record for the highest skydive—128,000 feet (which is roughly 24 miles above Earth). Red Bull sent him into the troposphere in a helium-filled "communication capsule." The results revealed the highest traffic of any YouTube live stream event ever with more than eight-million viewers.
You might not create anything that attracts over eight-million viewers, but you can still use a live event to make your viewers revel over something new and exciting. Make it special, important, and exclusive. The better the result, the longer your audience will remember it.
Volkswagen Inspires Consumers to Have Fun
Volkswagen created one of the most famous experiential marketing campaigns to date. The German automaker built "The Fun Theory," a piano staircase with musical steps in Stockholm's Odenplan subway station. Each stair played a different note, just as it would on a real piano. What was the method of VW's madness? It's easier to cause a behavioral change when the desired behavior is positioned as something that's fun. Well, running up and down musical stairs is fun for most people. So that's what they did.
Subway dwellers were fascinated by the soundful steps. As a result, more than 65% of them chose the musical stairs over the adjoining escalator. Naturally, they took lots of shareable pictures to show off their excitement. By associating their brand with something so simple and fun, VW acquired a new legion of fans—and maybe future customers. For the $30,000 it cost to build the stairs, it was an investment risk worth taking.
Your experiential marketing strategy doesn't necessarily have to focus on your product or service. If you give consumers a great experience—period—it reflects well on your brand. That, in itself, is powerful marketing that will pay dividends in the long run.
'Ghostbusters' Character Surprises and Delights Travelers
When the movie "Ghostbusters" made its re-emergence in 2016, Sony Pictures used one of the film's original characters as a promotional piece at London's Waterloo Station, a major railway and subway station. The Stay Puft Marshmallow Man, a paranormal monster from the franchise, served as the focal point of a larger-than-life installation (or invasion, if you will). The iconic giant was featured breaking through the floor in menacing fashion. The promo also displayed clever print ads on the station's turnstiles and video displays. Plus, a large splat of green slime instructed passersby where to stand to take a selfie, complete with the hashtag #ghostbusterswaterloo. Furthermore, Forbidden Planet, the world's largest cult entertainment store, provided a retail shop for fans. They sold movie tickets and a wide variety of souvenirs in a lookalike New York City subway setup.
This example of experiential marketing succeeded because it provided an element of surprise. It caught visitors off guard and added a level of excitement to an otherwise ordinary travel experience. It also contributed a shareable social media component, which in turn made consumers feel closer to the "Ghostbusters" brand. Many of the people who walked past this monstrosity took a picture and enjoyed the nostalgic attachment that came along with seeing it.
When you give people immersive or interactive involvement, you have the power to stir up positive emotions. Create something exciting, make it socially shareable, and pull at people's heartstrings. To top it off, include a buying opportunity consumers can't resist and you've created a full-circle experiential marketing event.
Delta Airlines Introduces In-Flight Products Using Creative Experiential Marketing
Delta Airlines used an experiential marketing campaign at a TED conference to help people become more productive when they travel. Inspired by TED travel writer Pico Iyer's book "The Art of Stillness," Delta created a thought-provoking installation at the event: a mirrored chamber with a spa-like setting. Each attendee was given a biometric orb to place on a pedastal in front of a chair inside the room. While seated, they placed their hands on biometric sensors. Then their unique heartbeat determined the experience. The room's lights and sounds pulsed to each visitor's heartbeat. As they relaxed and found stillness within the room, the lights and sounds would sync and slow down, too. Ultimately, each person's lowest heart rate was captured and programmed into the orb.
At the end of the session, visitors were encouraged to keep the orb as a memento from the experience. Plus, they received a captured image of themselves in their stillest moment in the room to share on social media with the hashtag #StillnessInMotion. The campaign earned Delta more than nine-million Twitter impressions and solidified that in an age of what seems like constant movement, pausing to be still can make you more productive than ever.
When your experiential marketing experience gives people a reason to better themselves, you've hit the jackpot. Delta succeeded by showing people how to be more productive, but they did so in a manner that actually involved less effort. The activation focused on stillness and productivity, but it also highlighted how Delta makes it easier to be productive while flying with Wi-Fi, in-seat power, and the Fly Delta app (when stillness isn't an option).
Traditional vs. Experiential Marketing? BlueSky ETO Has Your Answer
Whether you use traditional, digital, or experiential marketing methods, you need to have control of your brand if you're going to find success with any of them. Brand management solutions increase your marketing effectiveness and productivity, plus they maintain brand compliance and empower your distributed marketers to develop their local marketing materials within your brand's standards.
BlueSky ETO offers brand management solutions that are engineered to order for your business. We'll help you develop a Brand Marketing Center where you can provide Digital Asset Management and enable Automated Marketing Campaigns. BlueSky ETO helps some of the world's best brands improve their consistency. See how we can help your brand. To schedule a free brand consultation, contact a representative today.
Financial services marketing has traditionally been a somewhat bland business offering—at least as far as consumers are concerned. But that's exactly why modern-day marketing tactics have had to adapt—to meet people's ever-changing needs. Fintech answers that call in...