Brand Marketing Trends aren't new to experienced marketers, but learning to effectively leverage technology to enhance your business is key to success and even survival. Today's consumers are bombarded with unwanted messages in their daily lives, email and social feeds. Marketers can no longer rely on "pushing" their ads to the audience by running more of them, or speaking louder, and hoping that people act on the message. Today's effective marketers need to place the right message in front of the right audience at the right time to rise above the clutter and "pull" the audience toward their brand with exceptional marketing content.
Today's effective marketers need to place the right message in front of the right audience at the right time to rise above the clutter and "pull" the audience toward their brand with exceptional marketing content.
There are three acknowledged stages in the "Buyer's Journey": Awareness, Consideration and Decision. With the number of outlets available to communicate to customers, it's now more important than ever to deliver the right message, to the right audience, at the right time. This means understanding your customers and developing messages targeted to their position in that journey. Crafting your message for these stages helps prospective customers engage with your brand.
Today's brand marketing leaders are implementing four technologies to make their marketing more efficient and effective in the 21st century:
Managing Marketing Resources
Personalization for Local Markets
Marketing Automation Software
Utilizing Multi-Channel Communications
1. Resource Management for Brand Marketing
Maintaining brand marketing assets for shared internal use and outside distribution can be a real challenge. Each change you make to your creative collateral needs to be distributed throughout your organization and across marketing partners to be effective. Most businesses create thousands of pieces of marketing collateral from logos and advertisements to fulfill outside requests for brand marketing materials.
Keeping track of these by using spreadsheets, documents and emails among coworkers and departments just doesn't work. Today's leading organizations are using Digital Asset Management Systems to keep things accurate among business locations and media channels.
2. Personalization for Local Markets

Local personalization is a challenging reality for today's marketers. With the rapid expansion of technology, the world is shrinking and people are inundated with marketing messages. Potential customers are exposed to thousands of marketing messages each day, many of which they don't want because they weren't built for them.
Stand above the crowd by using modern segmentation and personalization techniques to tailor your message to each consumer in their language of choice. We aren't just talking about adding their name to an email. Successful marketers craft their messages to meet their customers' needs at a specific point in time.
3. Marketing Automation Software
Today's marketers are struggling to maintain their brand identity while simultaneously growing their brand using a diverse array of brand marketing technologies. Website content, email and social marketing have become major components of today's marketing plans. Creating effective marketing messages which remain true to your brand identity can be overwhelming.
Look to automation to help. Brand Resource Centers, like the ones designed by BlueSky ETO, can help by maintaining your marketing assets in a single location for all users to access and leverage across each marketing channel so your message is always consistent and on point.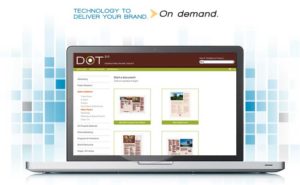 4. Utilizing Multi-Channel Communications
Effective marketers have learned to coordinate their communications. In today's fast-paced marketing environment, this is more difficult than ever before. One effective solution to this challenge is to utilize automation — including digital asset management software and local marketing automation — to empower your team to create more effective marketing that speaks to their local audiences and tailor the messages to the buyer's journey in a progressive plan that helps them move along the path to becoming your customer and eventually advocate for the organization.
BlueSky ETO develops customized, web-based Brand Resource Centers to help improve brand consistency and effectiveness across all marketing channels. Get the Free Multi-Channel Marketing Checklist to evaluate your organization's marketing efforts and identify potential areas for improvement.
FREE Multi-Channel Marketing Checklist
Financial services marketing has traditionally been a somewhat bland business offering—at least as far as consumers are concerned. But that's exactly why modern-day marketing tactics have had to adapt—to meet people's ever-changing needs. Fintech answers that call in...
read more
Summary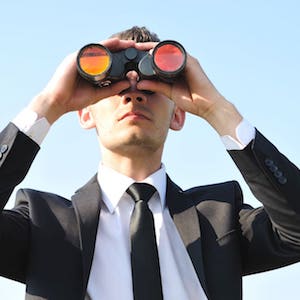 Article Name
Brand Marketing: Four Emerging Trends to Watch Out For
Description
Today's brand marketing pros know how to rise above the clutter and "pull" the audience toward their brand with exceptional content.
Author
Publisher Name
Publisher Logo