Brand Marketing Made Easy
Make the Most of Your Marketing Budget With Expert Tools From BlueSky ETO
You've developed your brand identity. You have a compelling story to tell and the experience and skills to tell it. You hold the power to achieve great things—but only if you have the right tools. That's where BlueSky ETO comes in. Combine your strategy with our digital tools to gain the impressive results you, and your brand, deserve.
Brand Marketers and Managers – You've Found Your Edge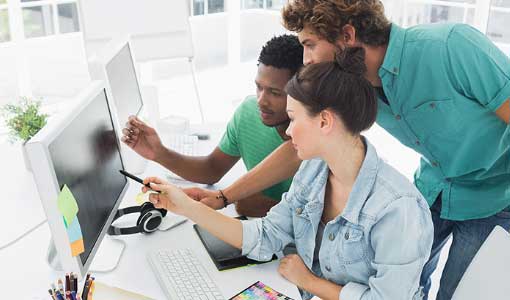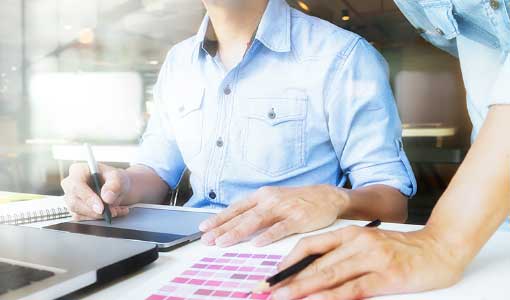 Web to Print Solutions
Banners, signs, promotional items and digital marketing content for on-demand projects and automated marketing campaigns can all be created and distributed with web to print solutions from BlueSky ETO. Learn How to Elevate Your Campaigns.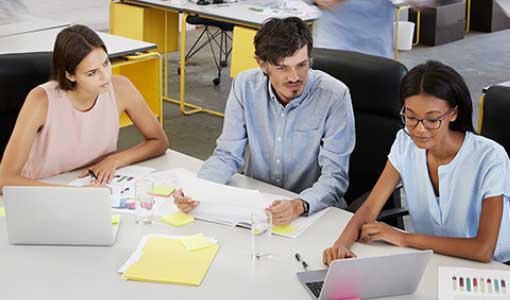 Automate More. Achieve More
Benefits for Distributed Brand Marketing Campaigns
Save Time
Are you constantly replying to emails from marketers, designers, social media managers, and franchisees? Reduce the time you spend sending files and approving collateral so you can focus on what you do best—creating a winning brand marketing strategy!
Streamline Campaign Delivery
Manage digital assets, use Marketing Templates to quickly create collateral, and communicate with your team all through one easy-to-use, secure portal. BlueSky ETO's Brand Marketing Centers also integrate easily with outside vendors, helping you reduce cycle time and streamline campaign delivery.
Ensure Brand Compliance
Make brand guidelines and best practices available to every team member at the click of a button. Updated marketing materials including approved fonts, logos, graphics and more can be easily stored and shared. Brand compliance is easier than ever with expert tools from BlueSky ETO.
Brand Marketing Centers: BlueSky ETO will engineer a unique Brand Marketing Center around your brand's goals and needs. So whether you're working with a national marketing team or a global network of franchisees—collaboration, creation, and campaign delivery is easier than ever. Learn more.
Automated Marketing Campaigns: Deliver your marketing campaigns to the right audience at the perfect time. Automated marketing campaigns send personalized messages to consumers based on their own actions. Let our software do the heavy lifting, and reduce campaign cycle time by up to 80%!. Learn more.
Digital Asset Management: Store and share your digital files all on one secure portal. Our user-friendly interface makes organizing and locating digital assets simple. Audio files, videos, presentations, graphics, documents and more—upload and access them all with BlueSky ETO's DAM software. Learn more.
Web to Print Solutions: Our Marketing Templates allow you to lock in certain elements while leaving others open to edit. Forget wasting time on endless rounds of edits and approvals. Simplify the design process and save time without threatening brand consistency. Learn more.
Recent Blog Posts for Brand Marketers and Managers
Financial services marketing has traditionally been a somewhat bland business offering—at least as far as consumers are concerned. But that's exactly why modern-day marketing tactics have had to adapt—to meet people's ever-changing needs. Fintech answers that call in...

Free Brand Marketing Consultation
Contact us for a free, personalized demonstration of BlueSky ETO brand management solutions based on your organization's unique needs.

Try Live Demo
Experience the easy-to-use power of BlueSky ETO's brand management software with a test flight in our free Live Demo – the Flight Simulator.
Summary
Article Name
Distributed Brand Marketers
Description
Helping distributed brand marketers build locally customized, brand-compliant collateral through brand marketing centers and digital asset management.
Author
Publisher Name
Publisher Logo