Credit unions are an inviting banking option for many consumers. As a non-profit business, they typically offer more attentive customer service, good loans, and lower fees than a traditional bank. In fact, credit unions boast a higher customer satisfaction rate than banks—which may stem from the fact that it's a financial co-op. Customers also serve as owners.
Despite all the advantages a credit union can offer, however, there's still work to do in marketing to your financial flock. Your credit union can't sell itself entirely on reputation alone. You need to come up with new ways to attract members. So, here are eight credit union marketing ideas for your brand. Put these into action and see what a difference they make.
1. Manage Your Brand for Consistency's Sake
Whether you have multiple locations throughout a relatively small geographic region or hundreds throughout the entire country, the way you manage your brand is an important part of proper financial services marketing. Brands that demonstrate consistency with their marketing efforts prove to be 20% more valuable than those that don't. You can also increase your revenue by approximately 23% on average. Before you can get consistent, it helps to understand why brand consistency matters.
In a nutshell, brand marketing solutions will:
Generate consumer trust.
Create brand awareness.
Establish brand authority.
Build brand integrity.
Increase revenue.
Brand management software helps you get control over all your marketing materials—from your credit union's logos and digital assets to all of your approved marketing templates. BlueSky ETO provides a brand management software solution that's tailored to your particular needs. Schedule a free brand consultation today to learn how we can help you improve your credit union's brand consistency. It's a financial services marketing move you won't regret.
2. Celebrate Your Members with Special Days
Every day of the year seems designated to celebrate something. Credit unions are no exception. When International Credit Union Day and/or National Credit Union Youth Week roll around, take time to celebrate the moment. Here are a few ideas to get you started.
Recognize the day on social media. Use your social media accounts to bring awareness to the day because chances are, most people will not know it's International Credit Union Day and/or National Credit Union Youth Week.
Offer a special incentive. International Credit Union Day gives you a chance to highlight any or all of your offerings. Ramp up to the day by letting your members know something special is coming. Then don't disappoint them. For National Credit Union Youth Week, use the opportunity to offer week-long activities, giveaways, and educational sessions for youngsters.
Celebrate birthdays. On your members' birthdays, send them a note wishing them well. This is exactly the kind of personal touch that your credit union needs. Your members will love you for it. Over 90% of millennials report increased loyalty after receiving a birthday greeting. If you really want to do it right, send them a printed, handwritten card.
3. It's Still OK to Offer a Christmas Club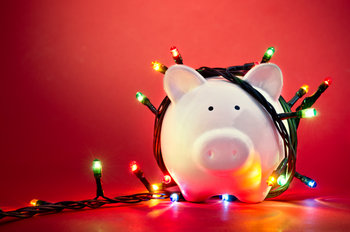 It may seem like an old-school approach, but a Christmas Club is still a popular savings option, especially among traditionally-minded credit union members. This type of short-term account encourages people to set aside money for the holidays—or any other reason, for that matter. Some accounts allow you to earn interest. Others resemble CDs, where you're penalized for withdrawing money before a specific date on the holiday calendar.
Leslie Copeland is the chief strategy officer at Ascend Federal Credit Union. She believes Christmas Clubs are still relevant, as long as they're helping people save money. In an interview with Bankrate.com, she said:
"Our members can use a Christmas Club account to save for whatever they want, like a vacation, a major purchase, or Christmas gifts. (It) has no minimum opening deposit, it earns a monthly dividend, and it's easily accessible at any time without penalties. But for many people, it's a psychological thing. A Christmas Club is a 'set-it-and-forget-it' account to save strictly for Christmas presents."
4. Financial Services Marketing: Get Involved in Your Community
Credit unions are community-minded. This gives you an opportunity to become a pillar in your neighborhood.
Nikki Hernandez is a Public Relations Specialist and Social Media Manager at Stukent, Inc., an educational software developer in Idaho. She recommends donating to local charitable organizations.
 "A great way for credit unions to get press coverage and show good corporate responsibility is to donate money to charitable causes that benefit their communities. For example, Idaho Central Credit Union donated the funds for every high school in Idaho to use a personal finance simulation for free for five years. The simulation gives students the opportunity to have a quality educational experience that will help them be financially successful adults. Across the state of Idaho, parents, teachers, administrators, students, and members of the community are excited to have this opportunity, and ICCU is getting a lot of good publicity because of it."
Develop Business Relationships by Networking
Corporate consultant and trainer Thom Singer agrees. He has spoken to credit unions about their marketing endeavors and emphasizes face-to-face networking as a great way to reach people.
"For every business that's people-oriented and depends on relationships (credit unions fall into this category), a very important marketing tip is to get back to basics and get involved in the community. In a world where we're all hoping for new ways to get likes, links, shares, and follows, we need to remind everyone that all opportunities come from people. The best way to reach people is to show up where they are and talk with them. Getting back to the basics of networking in your community is the secret weapon for credit unions."
Singer has seen this play out in his own community. Credit union employees who get involved with local business groups (like chamber of commerce mixers) will build their personal brands. In the process, they'll also raise the visibility of their organization.
"Service organizations who think they can use social media to beat their competitors will often be frustrated. The old school live networking events are still a powerful way to market your business."
5. Give Away Useful Promotional Products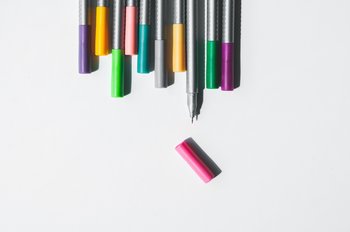 As long as you're involved in your local community, give them something that helps them remember you after your interaction is over. Give them something to take home. Shelley Grieshop is a creative writer for Totally Promotional, an online promotional products business in Ohio. She emphasizes the importance of promotional giveaways as one of the credit union marketing ideas that keeps on giving the whole year.
"Giveaways are another option when targeting your local area," she said. "Select useful and memorable items that can be customized with your name, logo, and website URL. Hand these out during the holidays, as special promotions, or at community events. Everyone loves free stuff. A few suggested freebies to market credit unions are children's coloring books, money roll stress balls, mini piggy banks, and light-up money topper pens. These items can be purchased at bulk prices to fit the tightest advertising budgets."
When you give something of value to a consumer, you help generate "top-of-mind awareness." Even if it's just a pen with your logo on it, you're strengthening your brand identity every time someone uses it. (If it's a good pen, that is.) Financial services marketing often thrives on giveaways. Use them to your advantage.
6. Don't Forget About Digital Marketing Channels
Credit unions tend to lean on traditional techniques in terms of marketing, but that's no reason to abandon any or all of the modern-day methods. In fact, it would greatly benefit your credit union to embrace them. It will make you more relevant and competitive.
Alliant Credit Union is just such an organization. Alliant is one of the largest credit unions in the country, with more than 80 years of experience and close to a half-million members nationally. The award-winning credit union has excelled at the traditional financial services marketing methods. Now they not only offer a full suite of traditional, competitive banking products, they also provide online, mobile, and phone banking services.
Digital Marketing: Keep the 'Member Experience' First
Michelle Spellerberg is Alliant's vice president of digital, marketing, and innovative growth. Their new online banking platform puts the member experience at the forefront of their digital endeavors. In a press release announcing their new service, she said:
"It's not just about adding the latest bells and whistles. The new Alliant online banking is specifically designed to address our members' needs and make managing their accounts simpler and even more convenient. The feedback we get from our members is the driving force behind what we do at Alliant, and because of that, we have been able to continue pushing our digital banking capabilities forward."
Alliant is just as forward-thinking in marketing their digital products and services as they are at creating them. Digital marketing plays a huge role in any business's survival, especially in the ultra-competitive financial services industry. Financial services customers have come to expect modern-day conveniences like mobile banking and conveniently located ATMs.
To keep pace with traditional banks and claim an advantage over other credit unions, your business must listen to your customers and look to the future. That means marketing to them where they are—on your website, via email, and on social media, to name a few digital channels.
7. Use All the Data You Have About Your Members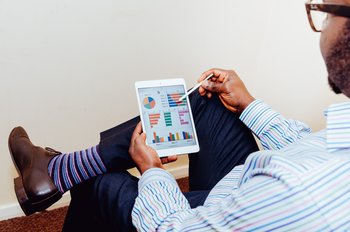 You've got information about your credit union members. Now use it to speak to their financial aspirations and solve their problems. The more data you have about each of your members, the better you'll be able to understand them and cater to their wants and needs. From the elder customer that prefers direct mail marketing and face-to-face interactions to the millennial student who wants only to correspond with you on their smartphone, you've got to be versatile with your marketing tactics.
Target a Specific Demographic
A key element of your data is the demographics of your membership. Who are your members? Naturally, this could run the gamut from young to old with a variety of other factors. Just be sure to use that information wisely. For example, Paul Kim, the founder and director at Groovewallet, Inc. suggests focusing on one demographic at a time.
"What has worked well for us is to focus on one target demographic. Forget TV, radio, and newspapers. Figure out your most attractive offer for that demographic, whether it be no fees, lowest rates, or customer service, and then make that your selling point/CTA for your digital ads. We've found that Facebook ads and sponsored posts on media publications work best. These allow us to most efficiently track our ROI."
8. Provide Educational Resources for Credit Union Members
Education is one of the credit union marketing ideas that resonates powerfully with its members. Consumers can learn how to better handle their finances when you offer them free educational opportunities. This gives them the knowledge they need to make better financial decisions. There are a variety of ways to do this. Provide your members with everything from occasional tips and advice to classes and seminars. You'll not only instill in them a sense of trust in your organization, but you'll also provide them with the tools they need to make smart financial decisions in the future.
Create FAQs. Compile a list of questions your members ask most frequently and answer them on your website. This embraces the "They Ask You Answer" philosophy of content marketing where you serve as the authority in your industry. You can take it a step further than FAQs and create a blog post for each question/answer.
Offer classes. Take a particularly popular topic and create a class around it. If you have a conference room at one of your locations, you could have it there or partner with a local business to offer the class there. This gets you out in the community where more people can learn about your credit union.
Brochures and newsletter articles. You could create a series of attractive, branded brochures that answer financial questions, or include an article in your newsletter if you send one to members on a regular basis.
Encourage questions. Always encourage your members to ask questions via email, chat, or phone. The more you can help them solve their problems, the more of a trusted resource you will be.
Give Your Members a Financial Advantage
USX Federal Credit Union is a Pittsburgh-based collective that provides its members with advantages in all aspects of their financial lives and gives them the confidence of financial security. They provide their 25,000+ members with the opportunity to become better-educated consumers with valuable financial information. For example, USXFCU produces a quarterly newsletter with articles that answer questions like "How Much Money Will You Need in Retirement?" Expert advice goes a long way in educating and building trust with your credit union.
Put These Credit Union Marketing Ideas Into Action
It's one thing to read about marketing ideas and examples, but it's quite another to put them into action. Take these eight tips and apply them to your credit union marketing strategy today. Then evaluate how each one helped your current members and attracted new ones. To talk to a BlueSky ETO representative about how we can help you with marketing for your credit union—including ways to better manage your brand—contact us for a free brand consultation today.
Financial services marketing has traditionally been a somewhat bland business offering—at least as far as consumers are concerned. But that's exactly why modern-day marketing tactics have had to adapt—to meet people's ever-changing needs. Fintech answers that call in...
Summary
Article Name
8 Great Credit Union Marketing Ideas for Your Brand
Description
Your credit union can't sell itself entirely on reputation alone. You need to come up with new ways to attract members. So, here are eight credit union marketing ideas for your brand. Put these into action and see what a difference they make.
Author
Publisher Name
Publisher Logo