Consistency is important to any successful marketing strategy. Research shows that presenting a brand consistently results in a 20% increase in revenue. But maintaining consistency with your brand across all your marketing channels can be difficult. The same goes for providing access to marketing materials, digital assets, and automated marketing campaigns. As a marketing executive, it's your job to manage these challenges with a streamlined approach. That's where branding software enters the picture. This resource can help provide a solution that automates your marketing tasks without threatening consistency. It can also lower your marketing costs.
A Google search for brand management software returns over 13-million results. There are more than 100 software solutions available, each with its own set of selling points and features. So, where do you start when it comes to making an informed choice?
Here are eight brand management questions to ask before you invest in brand management software.
8 Key Brand Management Questions
1. What problems am I trying to solve?
The first step in determining whether you need branding software is identifying whether you have a problem in the first place. Then you can get to work finding a customized solution that serves your needs. For this reason, one of the most important brand management questions you can ask is, "What problems am I trying to solve?"
Lengthy Approval Times. Are your marketing resources locked up like a fortified vault for fear they'll be improperly used? It's no wonder. You're the gatekeeper, so you need to keep those things in order. But you don't have the time to approve every request from the bevy of stakeholders who need the latest marketing collateral to promote their local efforts. You have a problem.
Lack of Localization. Did you know that marketing materials geared toward a local audience are more effective? Localization enhances the consumer experience and expands your brand's reach. If you fail to take advantage of this localized marketing component, customer experience, and ultimately profits, suffer.
Dealing With Individual Requests. Most organizations have branding guidelines, but only about 25% of them have formal rules that are consistently enforced. Maybe you lack a centralized location for digital assets. Your collection of marketing materials may include branding guidelines, photos, media plans, print ads, business cards, email signatures, and much more. These can be pre-approved for others to use. Without this resource, you (or someone from your team) will need to respond to individual brand management questions or requests on an annoyingly frequent basis. This is a problem.
Brand Identity Crisis. Are you having difficulty maintaining your brand's identity across all your channels? Perhaps local marketing managers are going rogue with your logo or designing their own localized ads. This represents your brand poorly. Again, a problem.
These are just a few of the situations that not only cut into your time and productivity, they also derail your budget and wreak havoc with your marketing efforts.
2. What does branding software include?
Brand management software enables your company or organization to manage your brand everywhere. While supporting marketing efforts on the local level, you can also maintain the consistency and control you desire around the world.
A brand asset management solution can take many forms. One of the most valuable is the digital marketing center or brand portal. Here, brands, franchises, distributed marketers, marketing agencies, and others all have access to marketing collateral, automated marketing campaigns, and digital asset management tools. Let's take an overview of each of these features.
Brand Marketing Center
A brand marketing center is a web-based marketing hub where you and your team can customize your marketing materials while also maintaining the integrity and consistency of your brand. Maybe you need a simple web-to-print solution for 10 or 15 locations. Or you might require a multi-channel platform for hundreds or even thousands of users around the world. No matter the size, a brand marketing center provides various core features to assist your marketing efforts.
Content Management System – users can access information and resources, like branding guidelines, media plans, email signatures, and more.
Customized Templates – protect your brand's consistency while giving certain users the ability to localize the content.
Digital Asset Library – an online home for a variety of pre-approved images, logos, audio/video files, and more.
E-commerce capabilities – provides a simple way to pay for transactions.
Reporting software – details everything from sales summaries to website visitors and activities.
Integration – Application Programming Interfaces (APIs) allow for clean data communication across a variety of software systems you already use.
Automated Marketing Campaigns
Automated marketing campaigns ensure consistency from your local stakeholders, with pre-approved marketing materials that are "good to go." This collection of templates, assets, rules and regulations, reporting features, and more adhere to specific business rules, allowing for the most capable, engaging, and successful campaigns possible.
Consider the value of personalized print ads, point-of-sale displays, email marketing messages, text messages, or social media posts, all streamlined and delivered through an automated process. This is a win for your entire marketing department. Plus, detailed reports allow for results that lead to improved future strategies. This saves on the amount of time and money it takes to execute a marketing campaign.
Digital Asset Management Software
Digital Asset Management (DAM) software gives marketing departments the power to organize digital assets. Your images, audio/video files, logos, and more can be available for team members, local stakeholders, and other approved users. With a brand asset management solution, emailing individual files is a thing of the past. There's no longer a need to attend to individual requests, thus saving a tremendous amount of time and effort.
3. How will I define success with a brand asset management solution?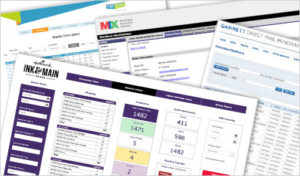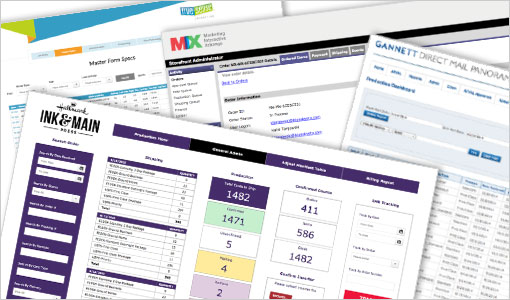 Defining success will vary depending upon what your marketing goals are. Generally speaking, if you're able to control your brand's content, sourcing, and budget, you're well on your way to becoming a marketing hero. Reporting your results is the key.
The data that's floating around your marketing reports provides valuable information—if you have the right reporting software, that is. It needs to be simple to generate, a snap to customize, and even easier to analyze the results.
Some of the reports generated by BlueSky ETO's branding software include:
Direct Mail Distribution
Direct Mail Production Status
E-commerce Sales Detail
Digital Asset Searches
Website Portal Usage
Summary Sales
Production
Product Orders Summary
Orders by Vendor
Storefront Administrator
You can track product sales, keep track of inventory, check website visitors, and much more.
4. Is it customizable?
Unfortunately, this is one of the brand management questions that's often asked too late. One size does not fit all when it comes to branding software. Buying a solution "off the shelf" and having it meet all your needs would be unlikely. Your brand is unique and while you may share some of the same challenges as other organizations, no two businesses are exactly the same.
The best solution is one that's adaptable to your specific needs. You should be able to control your brand on your own terms, so your branding software should adapt to you. That means customization for your unique needs, built by expert developers.
Your brand management software should feature personalization tools. How do you want the system to work? How are users going to interact with it? You should also have the ability to adjust the look and feel of your content management system, with specific site "skins" and localization. Plus, it's important to have real-time support when you need it and integration expertise, to ensure full interaction with your current branding software systems.
Are you ready to experience a branding software solution that's "engineered to order?" Get a behind-the-scenes look at BlueSky ETO's capabilities with a free software demo or schedule a free consultation today.
5. How long does it take to get started?
Before making the decision to purchase brand management software, you need to know how long it's going to be before you're up and running. One day, one week, one month—one year? Timing is important, so find out what it's going to take to get the ball rolling.
Assuming you will go in the direction of a customized solution, it could take a bit of time to get things ready for final approval and use—in the neighborhood of three-to-six months. This depends on the complexity of the solution, the functionality of the brand resource center, and the resources you put into the project.
6. Is training and support offered?
You've taken a branding software demo and you've done all your homework. Everything's aligned for you to enjoy the benefits of a brand asset management solution. But what happens if you run into a snag along the way? The solution needs to be process-oriented from start to finish. An "onboarding" session should help guide you through the entire process, and define the scope of the work and the deliverables. That way, everyone's on the same page.
The best-case scenario would be to have a dedicated team assigned to your project.
When you have questions, it's imperative that you're able to reach out for help and get the answers you need in a timely and convenient fashion. And not just individuals, but groups as well, so everyone that's involved understands how to use the software. The developers at BlueSky ETO are willing to work with you to tweak features and quickly respond to your feedback.
7. Can I integrate other software platforms?
If you use other software applications, you want to be sure they're compatible with your branding software. The Application Programming Interfaces (APIs) used in BlueSKY ETO's brand management tools allows for clean data communication across a variety of software systems with clear, measurable results. You don't want duplicate contacts, incompatible formatting, or even a single line of broken code. They can all damage the effectiveness of your sales and marketing strategies.
8. Who else has succeeded with this branding software?
Before you set out to blaze a trail for your brand's marketing success, it would be nice to know about the successes of other organizations who have also used the same brand asset management solution. What were their challenges going in and what successes did they realize after they initiated a brand marketing software solution? Find this information in case studies that detail their business structure and pain points, especially if they're similar to yours.
Managing your brand's identity can be difficult. The start-to-finish process may seem daunting, but it doesn't have to be. By selecting the right branding software, you'll be well on your way to establishing the consistency and success your business deserves.
Schedule a one-on-one consultation with a BlueSky ETO representative to begin transforming your brand today.
The success rate for franchises is over 90%. That gives them one of the highest levels of achievement for any type of business—a convincing statistic for aspiring franchisees and a shot of confidence for franchisors. As a franchise marketer, however, you...
read more
Summary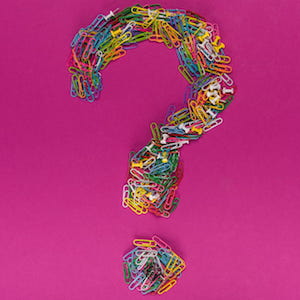 Article Name
Branding Software - 8 Questions to Ask Before You Buy
Description
The right branding software solves marketing headaches. Learn the brand management questions you should ask before making a purchase.
Author
Publisher Name
Publisher Logo