Brand Management Solutions Guide
Build a Better Branding Strategy to Improve Marketing Results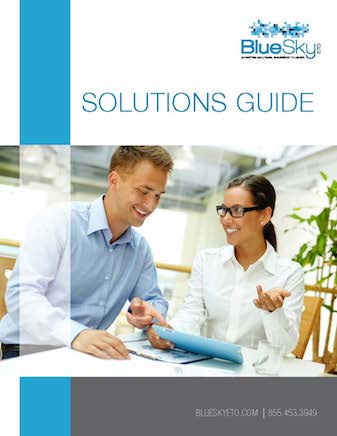 Unlock the Strategies to Successful Brand Management
Download the Free BlueSky ETO Solutions Guide to learn more about we can help you manage your brand more effectively. This helpful guide is a valuable resource to help you identify your brand management goals and set a path to achieve them.
Here's what you'll find inside:
Brand Marketing Centers
Make brand compliant, customizable marketing content available to local users. Build ads, flyers, direct mail and more with user-customized marketing templates.
Web to Print Storefront Solutions
Streamlined systems that enable users to order print deliverables that always comply with brand standards.
Automated Marketing Campaigns
Streamline your data-driven marketing campaigns and deliver content across multiple channels with minimal human interaction.
Marketing Asset Management
All your digital assets in one place so everyone has exactly the resources they need when they need it.
Download your free guide to effective brand management to develop a stronger branding strategy, improve brand positioning, and enjoy a higher ROI from your brand marketing.