"Work smarter, not harder." The phrase is a favorite of marketing agency executives, and for good reason. Who wouldn't want to wow their clients with increased engagement, leads, and revenue without added stress and extra hours? But increased efficiency takes more than wishful thinking—it requires the right strategy and tools. So how can agencies work smarter and delight their clients? The secret lies in marketing automation.
What is Marketing Automation?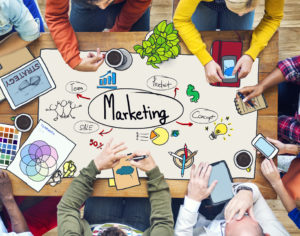 Before you can leverage the benefits of marketing automation, you need to know what exactly it is. In short, marketing automation is the process of using software tools to connect with consumers automatically. Instead of an agency typing up and sending 1,000 different email messages, for example, they can use marketing automation software to generate and send these messages automatically.
Instead of creating dozens of unique direct mail creatives to reach a diverse audience, smart marketers can use marketing automation and variable data printing to create customized materials for each target audience. The result is better marketing with less effort. Automation can also empower local marketers to easily create localized print ads that meet their regional audiences and stay brand compliant. Each message can even be personalized, allowing agencies to send 1,000 completely unique messages instead of one bulk, impersonal mailing.
Marketing automation is sometimes called "trigger marketing." That's because specific actions can "trigger" the delivery of marketing materials to targeted recipients. Here are just a few examples:
Newsletter welcome:

new subscribers to an email newsletter receive a welcome message automatically after signing up. The message thanks them for their interest, tells them what to expect, and even extends a special offer just for new subscribers.
Social retargeting:

pixels can be used to target customers who left a retail site without making a purchase. Ads display the specific items they were considering, while an additional discount offers added incentive to return and make a purchase.
Appointment reminders:

pet groomers, dentists, salons—they can all mail or email clients when it's time to schedule another appointment. To take this idea one step further, using variable data, a veterinarian can send reminder cards can show images of cats to cat owners and dogs to dog owners. Or, a hair salon can send personalized, properly timed messages to each client based on prior services performed.
Donor winbacks:

nonprofit organizations can send messages to lapsed donors to encourage them to return to giving. This approach can also work well for repeat donors, or for retailers to win back inactive customers or repeat/ancillary purchases.
These are just a few examples of marketing automation in action, but there's no limit to the possibilities. No matter the size and industry of a client, agencies can use automation to help them meet and exceed their goals.
Who's Using Marketing Automation?
Are your agency's competitors landing larger clients or even wooing away some of yours? Marketing automation could be the secret to their success. More agencies and industries are adopting automated technology than ever before. Some of the usage statistics might surprise you:
79% of companies

classified as "top performing" have used marketing automation for at least two years.

58% of companies

with marketing efforts that contribute to more than half of their sales pipeline use marketing automation.

Over

59% of Fortune 500 companies

 also rely on marketing automation tools.

Of all companies that are outgrowing their competitors,

63%

are doing it with the help of marketing automation.
The larger a company is, the more likely it is to use marketing automation. One study by Buyer Zone uncovered these percentages of automated marketing adoption:
76% of companies with more than 100 employees use marketing automation.

26% of companies with 10-100 employees use marketing automation.

18% of companies with less than 10 employees use marketing automation.
It's not hard to understand why larger companies and agencies rely on marketing automation. The tool is scalable and can grow with a business to expand its reach and continuously engage larger numbers of consumers with larger campaigns. But that's just one of the many benefits of marketing automation.
The Benefits of Marketing Automation
Why are growing numbers of marketing agencies falling in love with automation? Consider some of these major benefits:
Marketing Automation Saves Time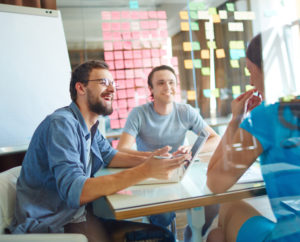 Marketing and brand management agencies don't have time to waste. They need a proven track record of success with each client and they need to establish it fast. Marketing automation can help build better campaigns in less time. Also, many marketing automation tactics are replicable and can easily be applied to multiple clients.
Messages can be scheduled ahead of time. Ongoing trigger marketing campaigns can continue to attract and nurture leads. While the gears of the automated marketing machine continue turning, agencies can focus efforts on attracting new clients, brainstorming innovative initiatives, or exceeding expectations on their most important campaigns.
Automated Marketing Campaigns powered by BlueSky ETO have been shown to decrease campaign management time by up to 80%. What could your agency accomplish with all that extra time?
Brand Compliance and Consistency
Maintaining brand consistency isn't just a goal for agencies—it's a necessity. Marketing automation tools make it easy. Using marketing templates, agencies can create brand compliant materials for each of their clients. By making these messages, images, and ads part of an omni-channel automated marketing campaign, agencies can ensure they're reaching consumers across platforms while maintaining their client's brand image.
Improved Response Rates and Revenue
CMOs at top-performing companies told Gleanster that their most compelling reason for implementing marketing automation is to increase revenue (79%) and get higher quality leads (76%). Targeted, customized campaigns make that possible.
With marketing automation, agencies can deliver personalized retargeting campaigns, emails, or direct mail pieces to thousands of recipients instantly. When consumers receive the right message at the right time, they're far more likely to engage. That means higher response rates from quality leads and a revenue stream that continues to grow over time.
Analytics and Reporting Clients Love
There's nothing clients love more than clear, robust reports that outline agency success. Agencies need to provide these reports in order to demonstrate their ongoing value. However, compiling reports in a way that's accurate and concise can take a LOT of time. Automated Marketing Campaigns from Bluesky ETO save that time (and the potential for human error and miscalculations). Tracking results and reporting accurately on campaign challenges and successes isn't just fast and easy—it's also automatic!
Remember to Put Strategy First
"The first rule of any technology used in a business is that automation applied to an efficient operation will magnify the efficiency. The second is the automation applied to an inefficient operation will magnify the inefficiency." – Bill Gates
Marketing automation can lead to higher customer engagement, better brand compliance, increased revenue and more. But in order to delight clients and surpass their expectations, marketing agencies first need to start with a solid strategy. Schedule a free consultation to learn how marketing automation from BlueSky ETO can help you accelerate your results and grow your agency. We'll listen to your challenges, then build a consultation to help you achieve your agency's and clients' goals.
Summary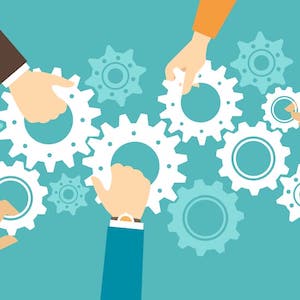 Article Name
How Brand Management Agencies Can Delight Clients With Marketing Automation
Description
How can agencies work smarter and delight their clients? The secret lies in marketing automation. Learn how to wow your clients with these strategies.
Author
Publisher Name
Publisher Logo