Smart marketers know how important brand compliance, productivity, and speed to market are to their marketing strategy. They also know the value of enhancing local marketing efforts, not to mention improving marketing ROI. That's why a brand asset management solution is the perfect partner. It does all of that and more.
If you want to take your marketing to the proverbial "next level," learn how a brand asset management solution helps your business.
Maintain Brand Compliance
Did you know you can boost your revenue by about 25% on average if you develop consistency with your brand? Brand compliance is one of the primary reasons marketing managers rely on a brand asset management solution. Without it, your business could be susceptible to diminished brand equity, which leads to mistrust. From there, you're looking at possibly the most negative thing that could happen to your brand, outside of going out of business.
According to the 2019 Edelman Trust Barometer, brand confusion is a brand killer. A brand asset management system will help you get control over all your marketing materials, no matter how many locations you have.
It all begins with guidelines. Many businesses have written brand compliance guidelines, but they're oftentimes not enforced. Why? Because they're difficult to implement. That's not the case when you have a brand asset management solution in place. Just having guidelines is a start, but you need to make them readily available to all your users. Think of your brand management center as an online headquarters where you can store, share, and update the guidelines for your authorized users. Each time you need to update the document, it overrides the previous version so the latest version is immediately available.
Think you don't need a brand hub? The American Marketing Association will disagree with you. In fact, they deem it a necessity because it gives you complete control over your ad templates, digital assets, etc. for your entire business. When you want to maintain brand compliance, get a brand asset management system.
Organize Marketing Assets
When you need to organize your brand's marketing assets and make them available to all your locations, digital asset management (DAM) software makes it possible because it's cloud-based and web-accessible. A brand asset management solution helps your business by providing an easy way for authorized users to access any digital file. Your files like brand images, logos, and important documents are all ready to download and use from one convenient place. Consider the time savings, too. You no longer have to waste valuable hours sending files and images to each distributed marketer who requests new or updated marketing materials.
Let's look at an example. Perhaps you're in the process of rebranding and one of the newest assets is an updated logo. Naturally, your brand would benefit by issuing the logo to all your locations at the same time. Otherwise, you've got some locations creating marketing materials with an old logo and others designing with the new one. (Then we're back to experiencing brand confusion.) With a brand asset management solution, you can organize your marketing collateral in one convenient place so all your users have access at the same time. You can provide the logo in as many different forms as you like (.JPG, .PNG, .TIF, etc.) and include a .PDF describing the proper usage for it, too.
Increase Brand Productivity
According to a Gallup poll, employees who use their core strengths are 8% more productive than those that don't. This speaks directly to your local marketers and designers. Here are some of the ways a brand asset management solution increases your brand's productivity:
Local marketers feel empowered. Your local marketers can create their own marketing materials because you've already pre-approved the templates and digital assets that are available. In the process, you've given them a sense of autonomy and motivated them to create their own success story.
Your designers can concentrate on more important tasks. Let's face it, your designers don't want to fulfill requests from local marketers all day. This overworks them, which causes a drastic drop in production—almost 70%. With a brand asset management system in place, they can concentrate on more important business. Thus, they're more productive.
A brand asset management system allows you to increase marketing productivity for all your locations and users. When your brand is more productive, everybody wins.
Experience Faster Production Times
The concept of accomplishing in minutes what used to take days may seem like your favorite marketing fantasy. But it's one of the most sought-after features of a brand asset management solution. Think of the times you sorted through your emails or file folders searching for an approved image. (Well, maybe you don't want to think about it.) It slows down production and creates frustration. But it doesn't have to be that way. You can experience faster production times by pairing your brand asset management solution with your present print vendors and methods of production. You'll also improve your time to market so you can get your marketing materials into the hands of your customers before your competitors.
If you don't currently have a print vendor or you're looking for a new one, consider the experts at MSP. With more than 65 years of direct mail marketing experience, MSP can help you with direct mail production, automated direct mail marketing, web to print marketing materials, and personalized mail options. With the entire production under one roof, you'll see better results more quickly.
Boost Your Local Marketing Efforts
A brand asset management solution empowers your distributed marketers to do their job better. By providing the pre-approved marketing materials they need when they need them, you're giving them the authority they desire to act and react to their individual marketing needs without sacrificing brand compliance. You're boosting your local marketing efforts when local marketers don't need to rely on you each time they need something.
Let's say you have a food franchise in a dozen states. Your franchisees may not have the necessary design skills to make their own marketing materials, so you supply them with pre-approved templates with room for local messaging and creativity. This allows local marketers to create their own versions without asking for help, but it also keeps everything brand compliant. You can also supply location-specific offers. For example, a local direct mail piece could provide the addresses and phone numbers for all the local restaurants, plus a BOGO coupon, and a CTA to download your mobile app.
When you make everyone's job easier, you're creating a great environment for success.
Cut Back on Marketing Waste
When you send the same marketing materials to all your distributed marketers, there's the potential for misuse and unnecessary waste. You can cut back on marketing waste by providing options via a brand asset management solution. Local marketers can order their own marketing materials based on their location's individual needs. What's appropriate for one location may not be right for another.
For starters, each location could be of a different size. Counter space is different. The size of their windows is different. Each location could have many variations. Instead of sending POP displays and marketing materials that may wind up in the trash, allow local marketers to order only what they need. This will cut back on marketing waste and save money.
Use Marketing Automation to Keep Your Customers
When you consider that it's up to 25x more expensive to find new customers than it does to keep your current ones, your focus should be primarily on customer retention. Marketing automation, which is a major part of a brand asset management solution, is one way to do it. Here are a few examples of marketing automation at work.
Direct mail. Send appointment reminders on a direct mail postcard. You can print and mail this type of card automatically at a specified time prior to the appointment.
Email series. Send onboarding messages or instructions in a scheduled pattern after a customer buys a product.
SMS. After a customer places an order, you can provide automated information as the package moves from shipment to delivery.
Social. Schedule posts to your social media channels in advance.
Automated marketing campaigns can reduce your campaign management time up to 80%. You'll have less work to do while delivering consistent content to your customers.
Track and Analyze Your Marketing Efforts
You'll need to know the results of your marketing campaigns if you want to make any changes in the future. A brand asset management solution uses robust reporting software to track and analyze your marketing efforts. Your data provides a lot of valuable information, but you need to understand it for it to be beneficial. With the information from your marketing campaigns, you'll discover ways to reduce waste, speed up your production time, and broaden your reach and sales. If you need to change your strategy from one campaign to the next, you can make informed decisions based on the information you're receiving.
Improve Your Marketing ROI
After everything you just learned about a brand asset management solution, you're probably still wondering what it can do for your marketing return on investment. Well, there's good news. With all the aforementioned ways it helps your business, it also helps with your marketing ROI. The software exists to boost your brand's consistency and productivity, but it offers so much more.
Thanks to brand management software, you improve your marketing ROI.
You're brand compliant so you can boost your revenue by about 25%.
You can manage all your digital assets in one convenient location, and all your authorized users have instant access.
You're reducing waste and spending less time in production.
Retaining your customers is easier when you turn to marketing automation.
Tracking your marketing campaigns and analyzing the results will help you see what's working and what's not working. That allows you to make better decisions in the future.
Bottom line: A brand asset management solution gives you the ability to create a successful marketing strategy. An improved ROI is like the icing on your marketing cake.
Get Started with a Brand Asset Management System
A brand asset management system gives you the tools you need to create a successful marketing strategy. You'll be more organized with a brand management center. You'll save time with automated marketing campaigns. Plus you can manage all your digital assets in one location, so authorized users can access them anytime they need them.
Are you ready to get started with your own brand asset management solution? You don't need to decide if you want a Brand Marketing Center, Automated Marketing Production, or Digital Asset Management for your distributed brand. BlueSky ETO offers all three in a uniquely integrated package for the highest level of marketing production control and flexibility.
Schedule a free brand consultation to learn how our brand management system can help your marketing efforts.
Financial services marketing has traditionally been a somewhat bland business offering—at least as far as consumers are concerned. But that's exactly why modern-day marketing tactics have had to adapt—to meet people's ever-changing needs. Fintech answers that call in...
Summary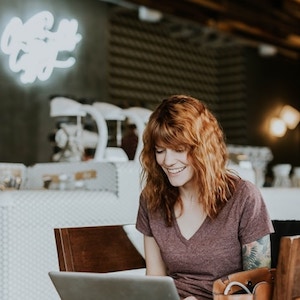 Article Name
How a Brand Asset Management Solution Helps Your Business
Description
Smart marketers know how important brand compliance, productivity, and speed to market are to their marketing strategy. They also know the value of enhancing local marketing efforts, not to mention improving marketing ROI. That's why a brand asset management solution is the perfect partner.
Author
Publisher Name
Publisher Logo