"When you know better you do better."
 – Maya Angelou
We've all heard the phrase "knowledge is power." The universal mantra is what drives many of us to educate ourselves. Whether our lessons are learned in university lectures, convention halls, libraries, or online courses, our goals are the same—to take what we learn and leverage it to achieve, and to become better. Today's B2B consumer marketing leaders never stop learning, but for many, consumer data remains an untapped resource. Spinning consumer data into gold takes experience, insight, and some unique strategies. Here are five to try today:
1. Build B2B Consumer 

Buyer Personas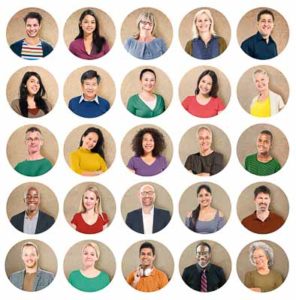 "B2B has a longer and more complex sales cycle. But that doesn't mean you can't improve funnel velocity," says SEM Specialist Daniela Ibarra. "It's a common mistake to try to "guess" what prospects want based on what you know about your industry, and quickly jump to conclusions. For B2B consumer marketing success, you need to analyze your current customer database to build detailed buyer personas. Having this type of data will help you craft highly targeted marketing campaigns and put you one step ahead of your competition. Use the information you have to determine what works and what doesn't, and make sure to do extensive A/B testing in all your marketing campaigns to supplement your data."
Once you've created your B2B marketing personas, try using them to categorize leads early. You can build personas into your online forms by giving users options to select things like their job titles or industry. Hubspot and other CRM tools can use this data to automatically sort each contact into a persona group. Leverage this data to send lead-nurturing emails that are more targeted to each user's unique needs.
74% of marketers say targeted personalization increases customer engagement. Don't miss the opportunity to turn buyer personas into buyers!
2. Learn How Your B2B Marketing Drives Conversion
"Customer data is extremely important when evaluating your return on investment in marketing," says Alex E. DiSebastian, Internet Marketing Director at PaperStreet. "Customer data will tell you if your marketing is properly honed in on the current traffic, and if that traffic is converting from just a lead to an actual client or customer. Specifically, Google Search Console and Google Analytics are valuable resources."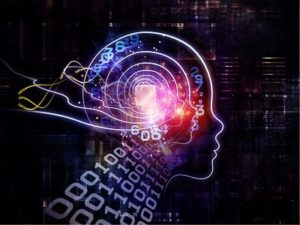 "Google Search Console will allow one to see what hyper-focused traffic is coming into your website and if this traffic is correct and warranted. Then within Google Analytics, you can drill down to where this traffic is coming from, their engagement metrics within your website (monitoring bounce rate, site duration, average page view, etc.) and most importantly, is this traffic converting. Reviewing and auditing analytical traffic of what pages are converting, why and how, and replicating that throughout your website to fully increase conversions (and ultimately get your return on marketing) is a great way to leverage customer data."
Hubspot provides even more detail on conversion paths. Through Hubspot, B2B marketing experts can track visitor paths from their first click to their final conversion point. Email campaigns can also be integrated into the platform, allowing marketers to see how their communications influence visitor paths.
3. Use Web Visits to Drive Trigger Marketing Campaigns
Want to get even more out of your web visitor data? Create built-in "triggers" for automated marketing campaigns. When a web user visits a specific landing page, downloads a whitepaper, or signs up for updates, they'll be sent a personalized email (or even direct mail) message.
According to the DMA, segmented and targeted emails generate 58% of all revenue. Automated marketing campaigns are the perfect way to "cash in" on this revenue driver without spending endless hours manually tracking and messaging visitors. These messages also help nurture leads so they stay warm when it's time for the sales team to tag in.
4. Publish and Promote Your B2B Marketing Data
Take a moment to consider some of these interesting facts about B2B brand marketing:
95%

of B2B marketers have created corporate social media accounts, but half are still not active on social media on a regular basis.

88%

of B2B companies use content marketing.

80%

of B2B decision makers would rather get company information from a series of articles than an advertisement.
What's even more interesting than these statistics is the strategy behind them. Facts like these are often the result of B2B consumer data. This data isn't just compiled by organizations like Gallup. Companies use B2B consumer research, customer surveys, and even client feedback to publish unique content. This content comes in the form of white papers, slideshares, infographics, articles, blog posts, and more. Often, the same data is repurposed multiple times across multiple formats and promoted through several channels.
This strategy doesn't just help draw online engagement and capture leads—it also serves a broader goal of positioning your brand as an industry leader. To make the most of B2B marketing data, make sure to ask the right questions. What data demonstrates the importance of your services? What would surprise your ideal customer? Remember, just like all other areas of marketing, research findings need to be targeted in order to be effective.
5. Define and Refine Your B2B Consumer Audience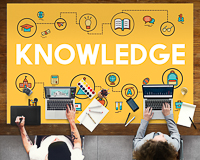 How targeted are your B2B marketing campaigns? "B2B companies need to sell to people who are listening," says Marc Joseph, CEO and President of DollarDays International. " One successful strategy is targeting "look a like" customers— those potential customers who have the same traits as your best customers today. By analyzing their current customer base, B2B companies can target these customers. Targeting can be based on location (like big city versus rural town), business size, seasonality of buying habits, types of products that are reordered versus one time buys, etc."
This kind of highly-detailed targeting might be difficult through certain mediums. Social media, however, is a great place to put this data management to work. Facebook in particular offers incredibly detailed options for building ad audiences. Facebook ads can be directed towards specific users with unique buying and subscription habits, income levels, job titles, industries, and more. Fascebook's split testing feature also makes A/B testing simple so it's easy to define and refine an audience to optimize results.
The best part of these strategies? They aren't only useful for B2B consumer marketing. Marketers with retail businesses, franchise companies, and even leaders looking to elevate their personal brands can benefit from these data-driven marketing tools and strategies. Have you tried any of these tactics in the past? Looking forward to implementing one of these ideas for better results this quarter? Share your thoughts in our comment section!
As a marketing executive, you know it takes time to build your brand. It's a process that evolves as your business grows. Plus it depends on what type of business you're involved in. Take the case of Apple and Samsung. Apple took many years to develop their innovative...
read more
Summary
Article Name
5 Ways to Leverage Consumer Data in B2B Marketing
Description
Spinning B2B consumer data into gold takes experience, insight, and some unique B2B marketing strategies. Here are five to try today:
Author
Publisher Name
Publisher Logo