Advanced Search Features
Organize and access files like never before. Advanced search options make it possible.
Search. Select. Share.
Advanced search features make finding the files you need quick and simple. With Digital Asset Management from BlueSky ETO, you won't waste time hunting through folders or sending endless emails in search of a logo, video file, or internal document. Improve your digital asset management experience with customizable search options.
Experience the Power of Advanced Search
Perform simple keyword-based text searches.
Expand or focus results using search grammar like boolean and wildcards.
Filter by concept or execute a faceted search.
Limit search within specific folders or categories.
Cross-reference linked assets.
Search and index text elements in master assets and their attachments.
Manage filters, categories, and taxonomy options for a tailored search experience.
Ingestion and Sharing Options for Improved Search
Add assets to multiple folders and categories.
Attach documents and other assets to a master asset.
Share links to search results with approved users.
Leverage embedded metadata support (including IPTC, XMP and ID3).
Improve Your Digital Asset Management
Strategies for Brand Managers and Marketers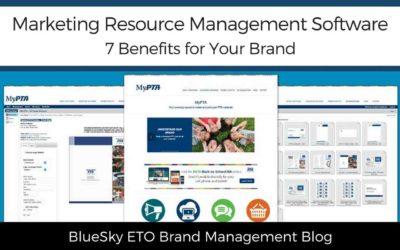 Only 61% of marketers believe their marketing strategy is effective. Are you one of them? Many marketers struggle to measure and prove the ROI of their marketing efforts. These challenges make it even more difficult to evolve past ineffective strategies...
read more

Free Brand Marketing Consultation
Contact us for a free, personalized demonstration of BlueSky ETO brand management solutions based on your organization's unique needs.

Try Live Demo
Experience the easy-to-use power of BlueSky ETO's brand management software with a test flight in our free Live Demo – the Flight Simulator.