Advanced search features make finding the files you need quick and simple. With Digital Asset Management from BlueSky ETO, you won't waste time hunting through folders or sending endless emails in search of a logo, video file, or internal document. Simply use these features to locate assets at the click of a button:
Keyword based text search
Search grammar (Boolean & wildcards)
Concept filtering or faceted search
Folder/category search
Add assets to multiple folders
Attach documents and other assets to master asset
Cross reference linked assets
Search & indexing of text asset content (master and attachments)
Link to search results
Embedded metadata support (IPTC, XMP and ID3)
Filter management
Category and taxonomy management
Explore more brand marketing solutions here.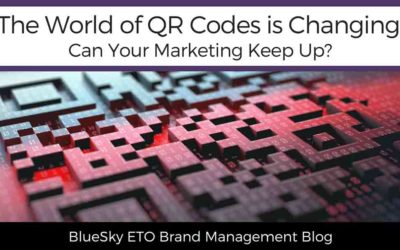 In China, $1.65 trillion in transactions were made using a QR code reader last year. That's about a third of all mobile payments made in the country. QR codes are so popular in China, that newlyweds and even panhandlers use them to collect donations. It's...

Free Brand Marketing Consultation
Contact us for a free, personalized demonstration of BlueSky ETO brand management solutions based on your organization's unique needs.

Try Live Demo
Experience the easy-to-use power of BlueSky ETO's brand management software with a test flight in our free Live Demo – the Flight Simulator.