Effective marketers really know what their customers are looking for. Gone are the days of developing a single message and flooding the media with it until you stumbled onto a lead. Modern marketing is about "knowing" your customers and speaking to them individually. Creating a personal message to every one of your prospects or customers may not seem feasible at first glance. However, marketing Personas and automation can transform this challenge into a reality that drives your organization's marketing forward.
Understanding Marketing Personas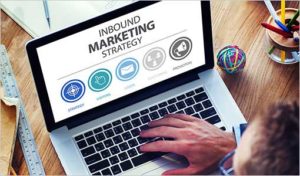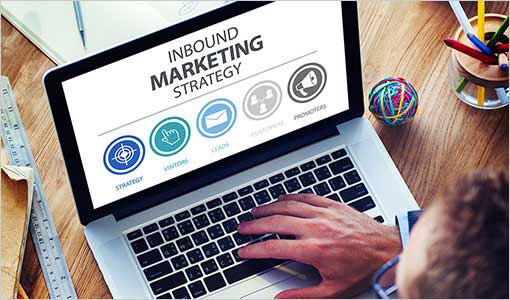 Let's start with Personas. In recent years there has been a virtual explosion in the growth of marketers talking about Brand Personas or Marketing Personas. In fact, a recent search on Google for Buyer Personas generated nearly 500,000 results from definitions, to news stories and templates for creating effective Personas.
Hubspot, a leader in marketing automation software, defines "Personas" as semi-fictional representations of your ideal customer based on market research and real data from your existing customers. Effective buyer Personas are based on research and should include customer demographic information, behavior patterns, motivations and goals. Building effective marketing Personas requires getting to know your current customers, then building insight into what they need. Successful brands market their products or services based on Building effective marketing Personas requires getting to know your customers and building insight into what they need. Successful brands market their products or services based on these buyer Personas needs rather than focusing on what the business wants to promote. Great marketers craft messages that enhance their customers' lives and meet their needs.
For BlueSky ETO, a B2B marketing resource management software provider, Personas develop through an understanding of prospective customers' job responsibilities and the challenges they struggle to overcome each day. Each Personas' goals are unique to their job title, industry, organization and the team they have to support them. The messages we develop for a CMO of a leading hotel brand are quite different from the content that a marketing collateral production team for a chain of restaurants will find most valuable. The building of Personas is unique to every business. They should be carefully developed and reviewed regularly to ensure they remain accurate as your customers change their needs and the tools they use to meet those needs. Most organizations will want to develop between three and fifteen buyer Personas based on the complexity of their business and the unique characteristics of their potential customers.
Creating Content for Marketing Personas
Once you've finsihed building Personas, you need to create compelling content that speaks to these groups. Gone are the times of a single message to everyone in your database. Use the research you did to understand what your current customers "need" and create messages that fulfill these needs. This is where marketing automation becomes a critical factor to success. Stop simply broadcasting generic messages. Instead, transform your materials into customized pieces targeted to your user Personas and automated to be distributed at times when your target audience wants to receive them.
Build a comprehensive content calendar to help keep everything in order. Create multi-channel pieces that reinforce each other and help your prospects move along the buyer stages from awareness, through consideration, to the decision phase and ultimately become an advocate for your organization. This may seem daunting at first, but it pays incredible dividends if done properly. Your marketing choices will not only affect a person's path to decision, but can help them become more effective advocates for you if they do choose your company.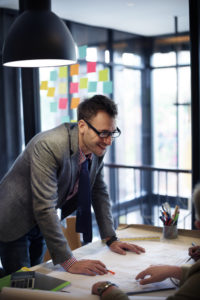 Think about a Persona who relies heavily on social media to find new products and services. Great social messaging can make them aware of your organization and inspire them to begin following you. Each social post you craft answers a question they have about the solutions you provide so they decide to request more information from you directly.
It doesn't end there. Soon they choose to purchase from you and are they love your product. Inspire them to share their results with their networks to create new potential customers and more incremental business. Knowing how your Personas prefer to communicate can also help if your organization didn't meet their expectations effectively. Rather than calling your company to complain, they may take to social media to vent their frustration.
Relax; this isn't a hopeless cause. This is your opportunity to shine. Reach out proactively and help them, or address their concerns. Your future buyers don't expect you to be perfect. However, how you handle situations that fell short of customer expectations will influence their choices. While this may seem impossible to keep up with, this is where marketing automation comes in. Build intelligent campaigns, customized to your Personas and their position in the buyers' process to help.
Maintaining Marketing Personas
In closing, remember, Personas are not "set it and forget it." They require ongoing maintenance and development as your buyer needs change. There are new technologies created every day and effective marketers are building programs that reach prospects through each of these. If you're like most marketers you're probably not using Myspace anymore, and would not have considered new technologies like Yelp, Snapchat, Instagram, or Uber just few years ago. Your marketing tactics and Persona development need to keep up with the times to remain effective.
BlueSky ETO develops sophisticated, yet easy to use marketing resource management systems for major brands, franchises and marketing agencies. Learn more at www.BlueSkyETO.com.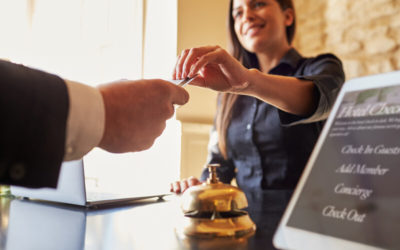 When you're marketing for hospitality and tourism, your goal is to create a foundation of loyal, satisfied customers. Of course, that's easier said than done. You have to know what your patrons need before they do. That means placing a priority on customer experience...
read more
Summary
Article Name
Marketing Personas: 3 Ways to Make Them Work Better for You
Description
Your marketing personas won't work unless you do. Learn how to make the most of your brand personas with these three tips.
Author
Publisher Name
Publisher Logo